We're fully in the swing of the festivities now, with most of us having Christmas at the forefront of our minds, wrapped up in thoughts of whether the tree lights have a broken bulb, and what lavender scented product Grandma might like. 
2022 still seems a LONG way off, but with only just over a month to go till we close the doors on 2021, it's time to start thinking about your 2022 bucket list and get booking trips, so that once Christmas has come and gone, you've still got something to look forward to.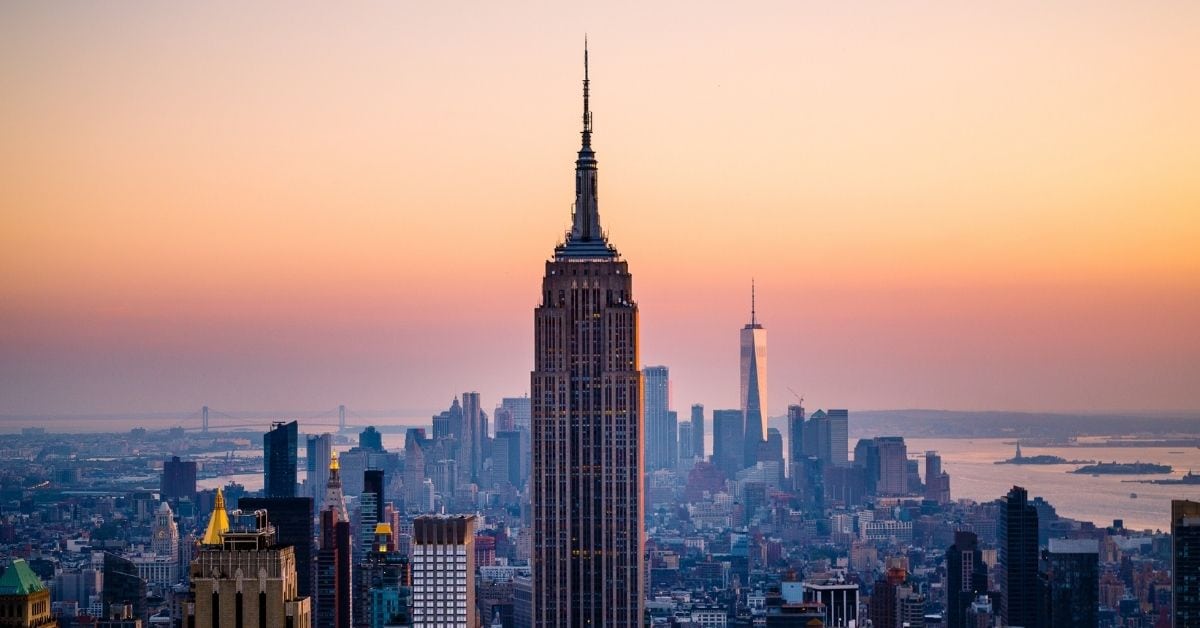 So, here are the top trending travel destination predictions for 2022, to give you some inspiration of where to go, or on the flip side, a heads up of where might be packed with fellow travelers and therefore not a destination that's on your hit list. 
There are a lot of domestic destinations on the list, for Americans who don't want to travel too far, and there are also some amazing destinations that don't usually win the popularity contest for travel, that are trending for 2022.
Mexico
Mexico is always a popular choice for people all over the world, and 2022 is looking to be no exception. Popular destinations in Mexico include Cancun, Puerto Vallarta, and San Miguel De Allende.
New York City
The glamour capital of America, New York City is where dreams are made. It's had a hard time of lockdowns throughout the last couple of years but has still maintained its popularity throughout. Popular attractions include the Statue of Liberty, Central Park, The Rockefeller Center, and The Metropolitan Museum of Art.
Tahiti
Tahiti is a tropical paradise. With islands full of lush greenery and beautiful beaches, it's no wonder everyone is heading there for some relaxation with a capital R. Water activities are very popular in Tahiti, with top activities including sailing and snorkeling.
Miami
Miami was a top trending destination for 2021, and it's carrying that title over into 2022 as well. With lots of nightlife, as well as family-friendly attractions, it's great for all the family.
Greece
Greece is an incredibly popular vacation destination, with millions of travelers flocking there every year. Some of the most popular islands include Santorini, Mykonos, and Corfu.
Alaska
Heading into the coldest time of the year, the fact that people are looking to book more cold weather trips is a little surprising (anyone else digging out their thermals already?!), but Alaska is an in-demand destination, especially with Americans. The most popular way to see Alaska is on a cruise.
Australia
Slowly but surely, Australia is loosening its Covid-19 restrictions, and travelers are looking to book to visit the land down under ASAP. The most popular destination within Australia is…surprise, surprise, Sydney.
New Zealand
The strict Covid-19 restrictions New Zealand has enforced have actually worked in its favor, with tourists wanting to visit this destination because of how the government has handled the virus.
California
California attracts all sorts. From young families visiting Disneyland to nature lovers checking out Yosemite, to shopping enthusiasts heading to Los Angeles.
Abu Dhabi
Abu Dhabi has benefitted from the power of social media, with the country gaining popularity from sites like Tik Tok and Instagram. It is aiming to be both a sustainable and futuristic destination for travelers.
Some of the other top trending destinations for 2022 are Las Vegas, South Korea, Arizona, Chile, and Puerto Rico.