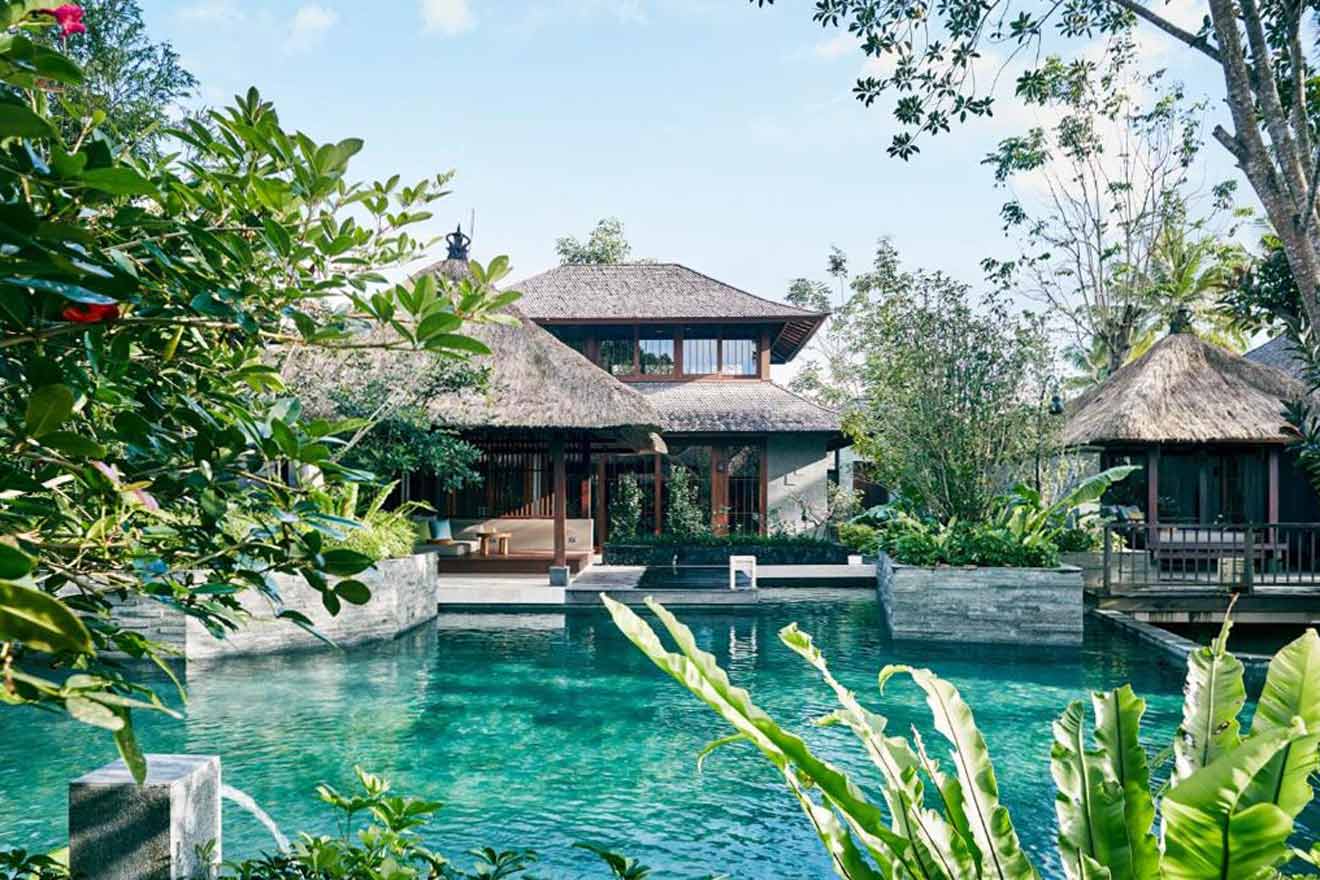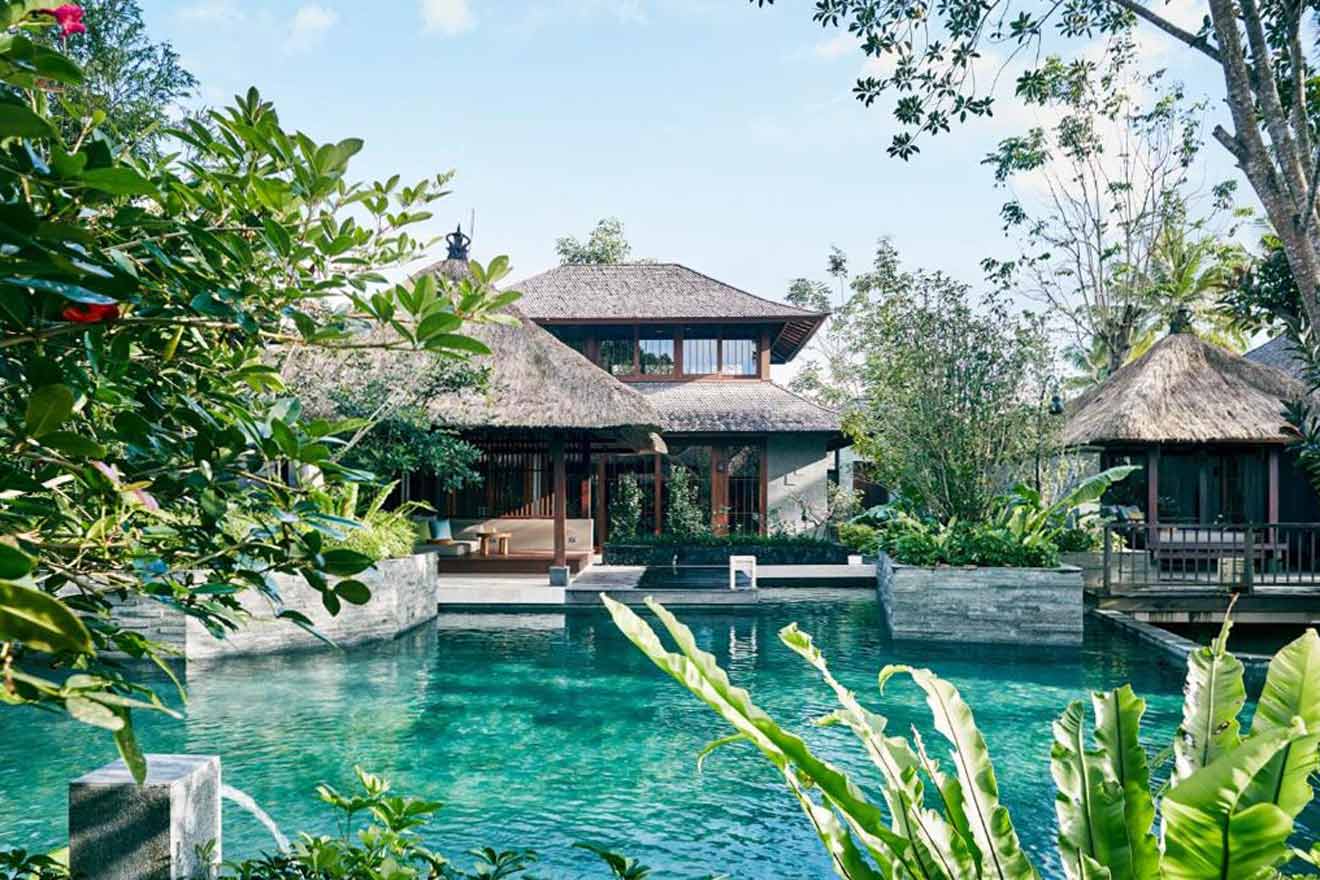 You'll never forget your first trip to Bali, nor any of your other trips if you come back (and trust me, you'll want to)! And if you're traveling to such a special place, what traveler wouldn't dream of staying in an overwater villa?
Before we start, you should know that there aren't any bungalows over the ocean in Bali like the ones you might find in Bora Bora or the Maldives. This is because the waters are too rough (that's why it's great for surfing). 
However, there are plenty of unique overwater villas and bungalows with swim-up rooms that sit above man-made lagoons and pools. That's what you'll find in the list below, these overwater bungalows in Bali are listed from most to least expensive so that you can choose wisely! 
Nevertheless, Bali is a super popular destination and it gets so many tourists every year. I can't emphasize how important it is to book your villas in Bali in advance! It will save you money and time (trust me)! 
Let's go! 
If you are in a hurry
If you want to book now, quickly browse this list of the best overwater Bungalows in Bali: 
airbnb
Sanur Beach Villa
An Airbnb with amazing reviews
budget hotel
The Haven Suites
Best affordable accommodation in the center
Here's a map that will help you visualize all the overwater bungalows in Bali that I will be talking about in this post:
Luxury (US$400 and up)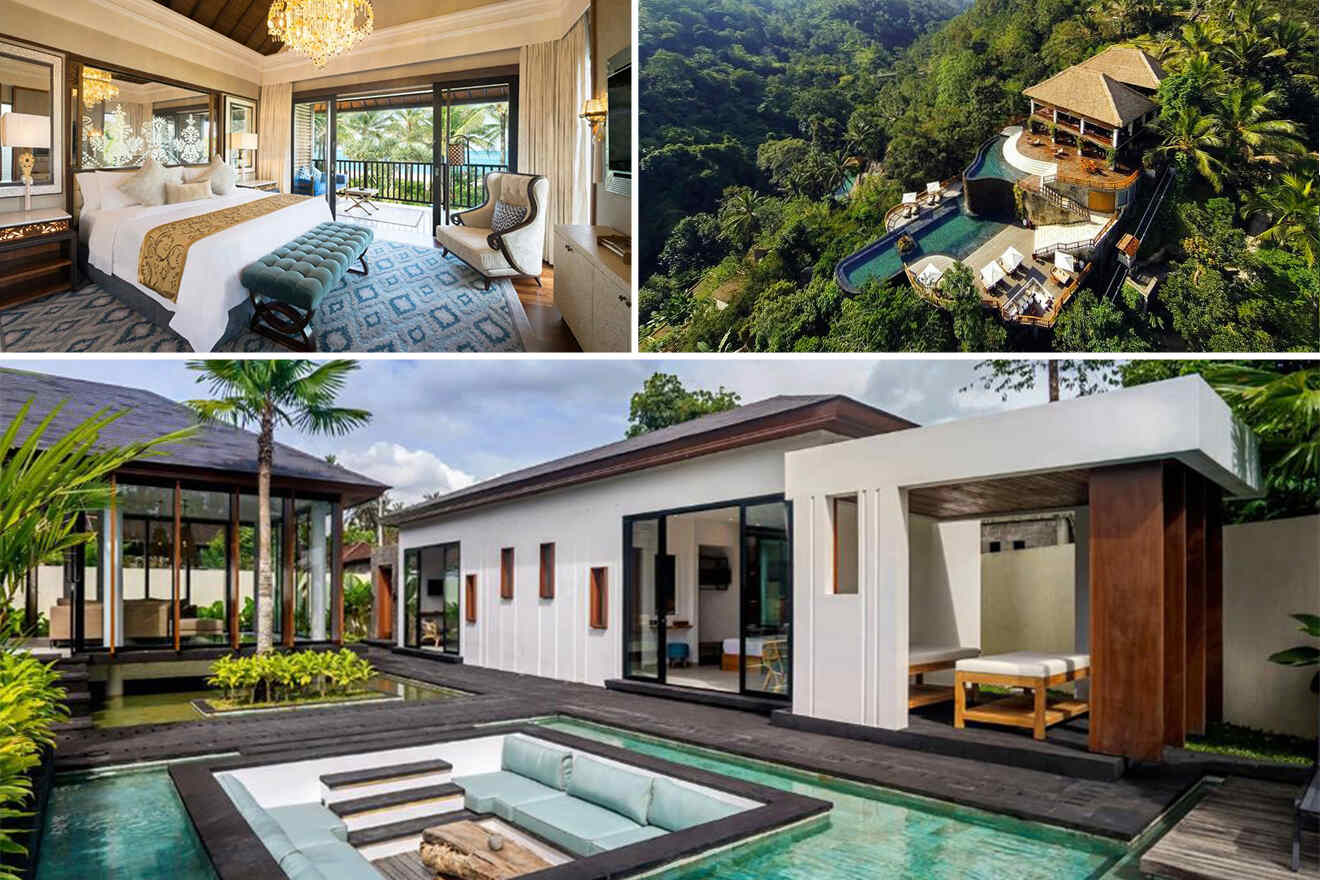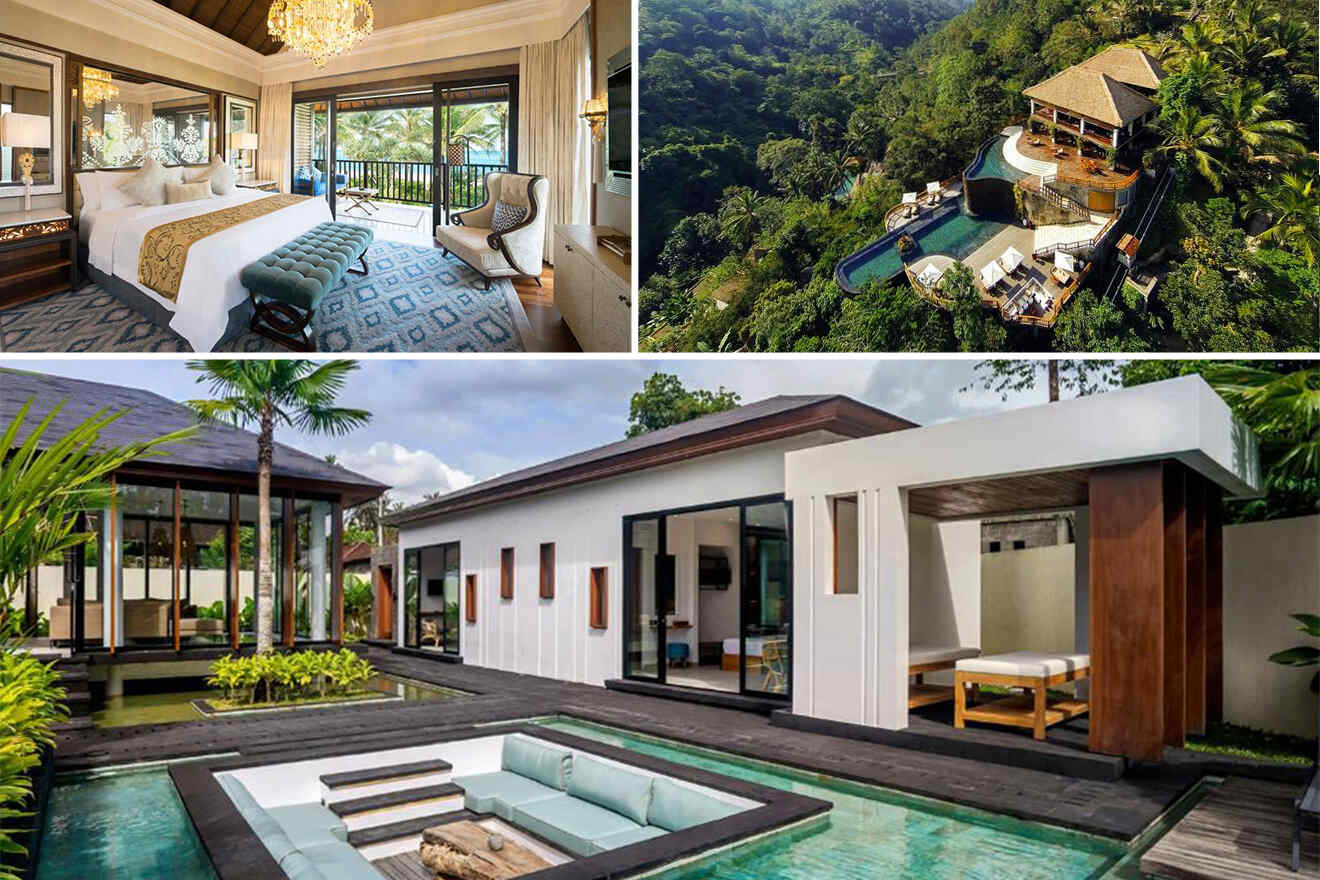 Hoshinoya Bali – The ancient Balinese lands are simply magical for any tourist who's lucky enough to visit! Resorts like this one will make you feel like you're in paradise! Surrounded by a lush garden, these overwater bungalows feature a mix of Japanese decor with Balinese touches and the rooms come with a balcony facing the outdoor pool.   
The St. Regis Bali Resort – The excentric yet modern decor of each lagoon villa at this resort, with a private beach area on Nusa Dua Beach, is fantastic! Jump from your bed straight into your private plunge pool, and then enjoy a massage at the luxurious Iridium Spa. Indulge in the Pan-Asian haute cuisine, grab a snack from the gourmet deli, and have fun during the live performances at St. Regis Bali!   
Villa Lagoon – Love water so much that you want to have a private pool at your front door? Book this lagoon villa and you'll have that plus all the amenities you need including a fully equipped kitchen. I love the fusion of Balinese decor and modern elements here but my favorite thing has to be that lounge area with little sofas that are surrounded by the pool!
Hanging Gardens of Bali – Unique dining options, a fabulous villa with a pool and panoramic views. This resort offers the perfect combination for an unforgettable vacation in Bali! After visiting all the popular attractions, take a long rose bath and then head to the spa! Don't forget to book your villa in advance, no matter if you're traveling during peak season or low season, as Bali is super famous! 
The Laguna – Water villas are so popular in Bali. I'm sure we all love the feeling of having a pool in such close proximity! But this resort also offers direct access to a private beach area and amazing views of the Indian Ocean. With 5 restaurants on-site and 7 pools, this resort is definitely a keeper!  
Mid Range (US$200 – US$300)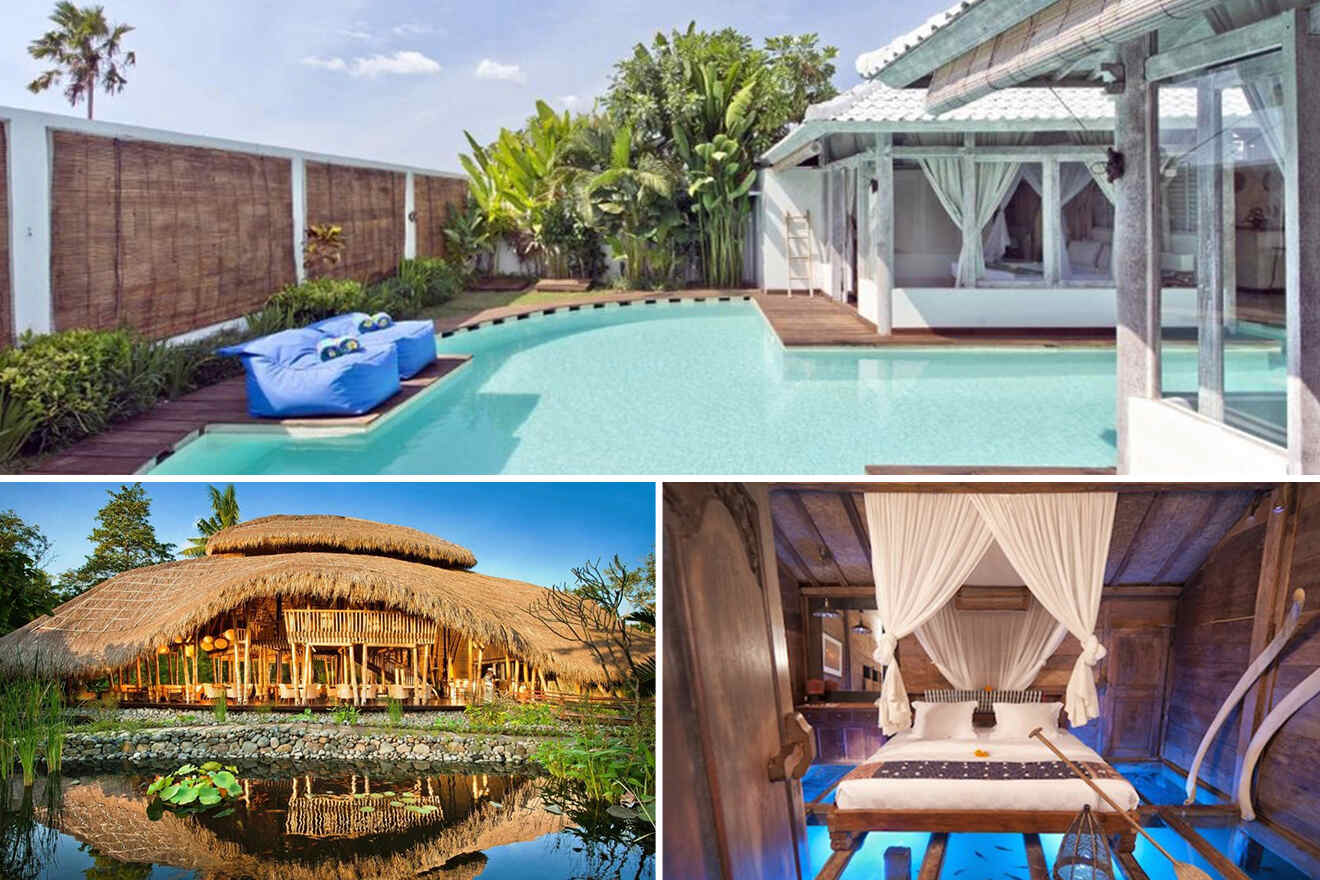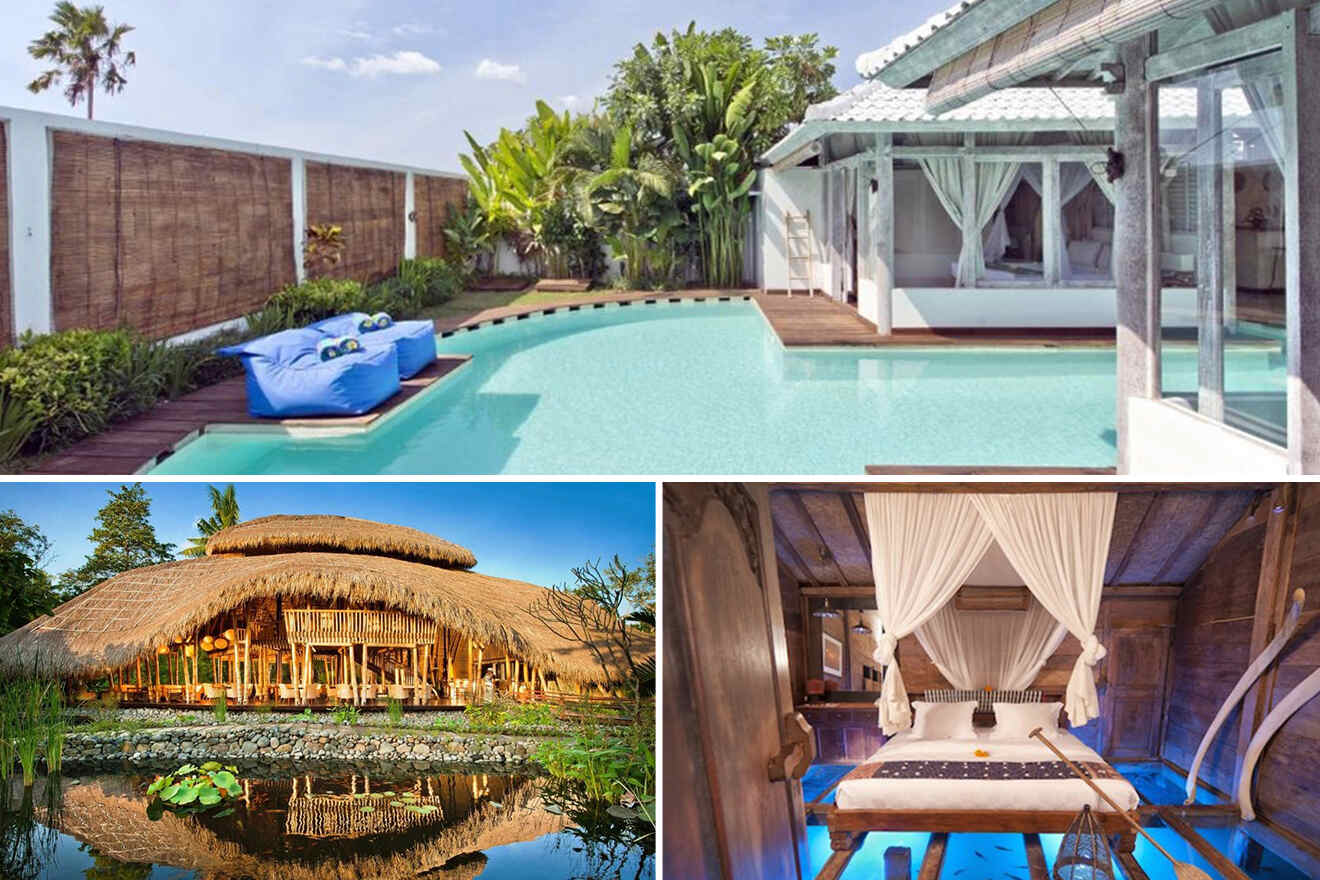 Udang House – Excuse me, did we land on a different planet? Because this place doesn't look like anything, I've seen before! The Balinese decor here it's on another level! Featuring bamboo bridges and overwater hanging chairs, the resort serves delicious Balinese dishes that you can indulge in after a lovely yoga sesh! 
Conrad Bali – Want to dive into the Balinese culture and take dance and cooking lessons? Then book a room in the water villa at this beachfront resort for your Bali vacation! Order some room service and enjoy it on your private balcony before hitting the pool or the spa center! 
Villa Laksmana Hideaway – I love the all-white decor of this overwater villa! It also has unique elements like wooden floors, and you'll have your own pool and sunbeds.  Enjoy your relaxing vacation in Bali and hit the beach as much as possible. Seminyak Beach and Double Six Beach are within walking distance from the villas. 
Maya Sanur Resort & Spa – Romantic dinners under the moonlight and sleeping in some of the best overwater villas in the world! Nothing can top this beachfront resort. Spend your days swimming in the pool or taking yoga lessons (there's also a fitness center). Make sure to try each of the 4 restaurants here, and go snorkeling!
Fivelements Retreat Bali – This award-winning resort in Ubud is so unique! Fancy a floating breakfast? Me too! These open-air villas in Bali come with private balconies overlooking the incredible scenery! Indulge in all the plant-based food (take a cooking class), and then relax with a traditional Balinese massage! But don't forget to explore some places here like Ubud Market and the city center! 
Budget (up to US$100)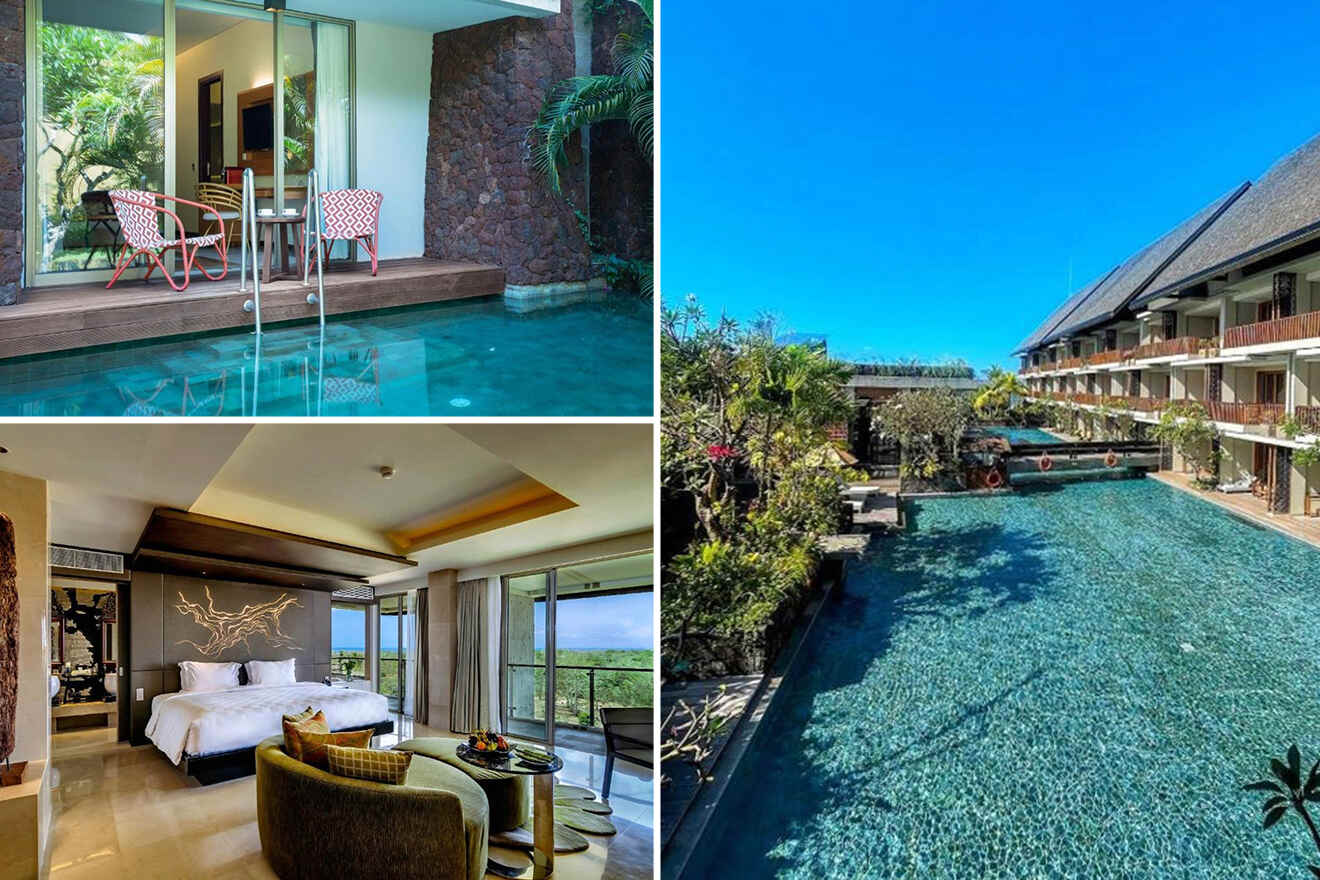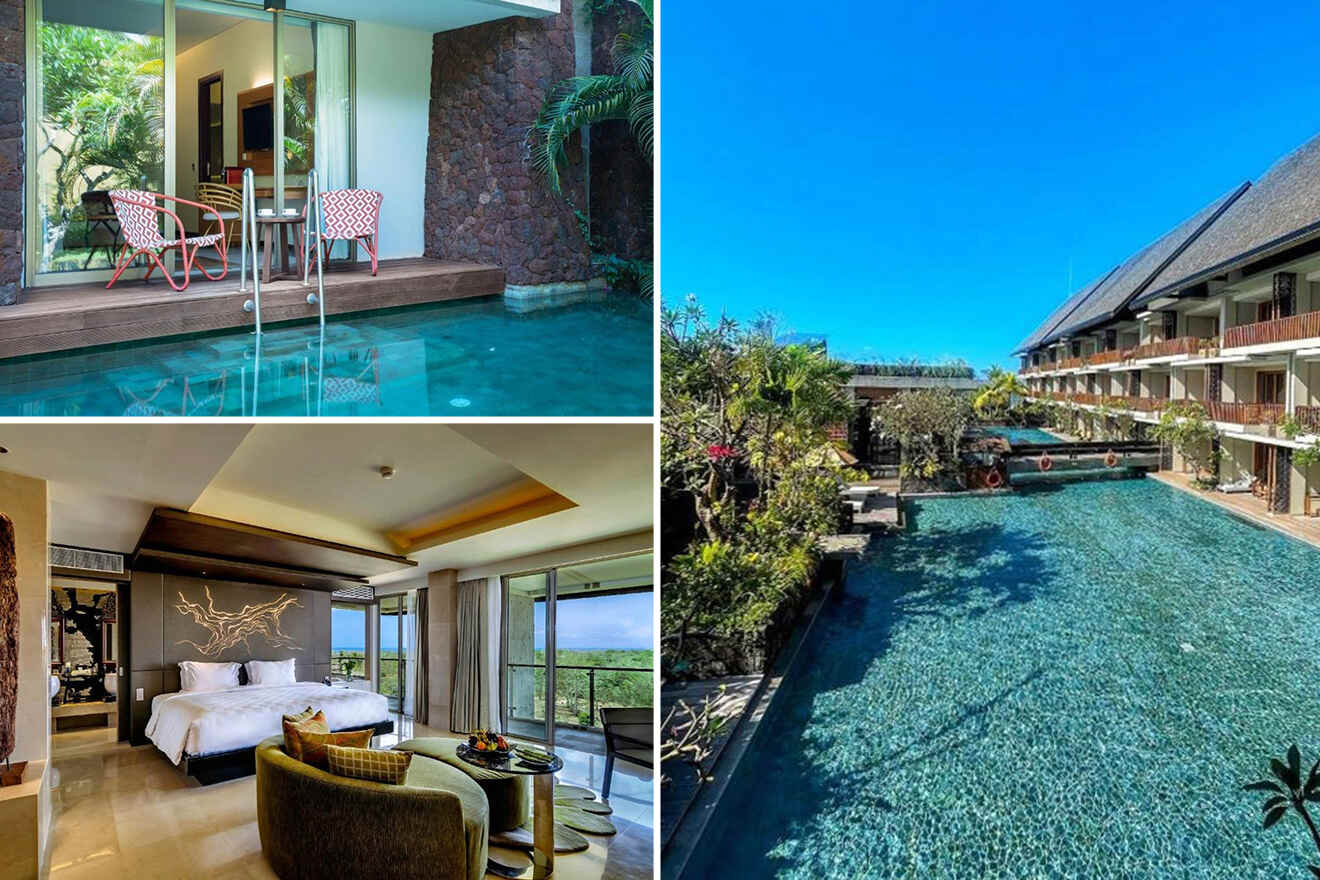 The Haven Suites – This resort sure doesn't look like a budget one! Everything from the design to the furniture looks so cool! Some of the suites on the ground floor open right up onto the pool and many others have views of the ocean! Enjoy a delicious breakfast in the morning at the restaurant on-site, and then head out to explore the rice fields in Canggu. 
Rimba Jimbaran by Ayana – You'll love your air-conditioned rooms in this overwater villa! They offer direct access to the lagoon and pools (there are 12 pools here, wow)! Plus some incredible views of the tropical greenery from the private balconies. It's an excellent place for families as they have a kid's pool and a playground. 
Komune Resort & Beach Club – I would spend most of my time near the infinity pool admiring the views, it's such an incredible spot! If you manage to leave there, take some yoga classes or chill at the relaxing spa. Each room at the beachfront resort comes with air-conditioning and a private terrace and the option to end your day with a fun movie night or other evening entertainment. 
Merusaka Nusa Dua – Have a coffee on the wooden terrace, and then jump straight into the pool to start your Bali vacation right! These villas come with a hot tub, private pools, and garden views! Nusa Dua beach is a short distance away but make sure you grab something to eat at one of the 4 restaurants onsite first. The resort also offers many activities like snorkeling and cooking classes! 
FuramaXclusive – Planning a family vacation in Bali? Then choose this affordable resort that has fantastic water villas! The kids will have the best time riding the water slides here while you guys can relax in the spa center. Each comfortable apartment comes with ceiling-to-floor windows from where you can admire the views and fabulous modern decor. 
| | |
| --- | --- |
| 👑 Luxury price: | $400 |
| 🏨 Mid Range: | $200 |
| 🛏️ Budget: | $100 |
| 💰 Accommodation prices: | High |
| 🛎️ Best luxury hotel: | Hoshinoya Bali |
| 🧳 Best mid-range hotel: | Udang House |
| 👛 Best budget hotel: | The Haven Suites |
Frequently asked questions about hotels in Bali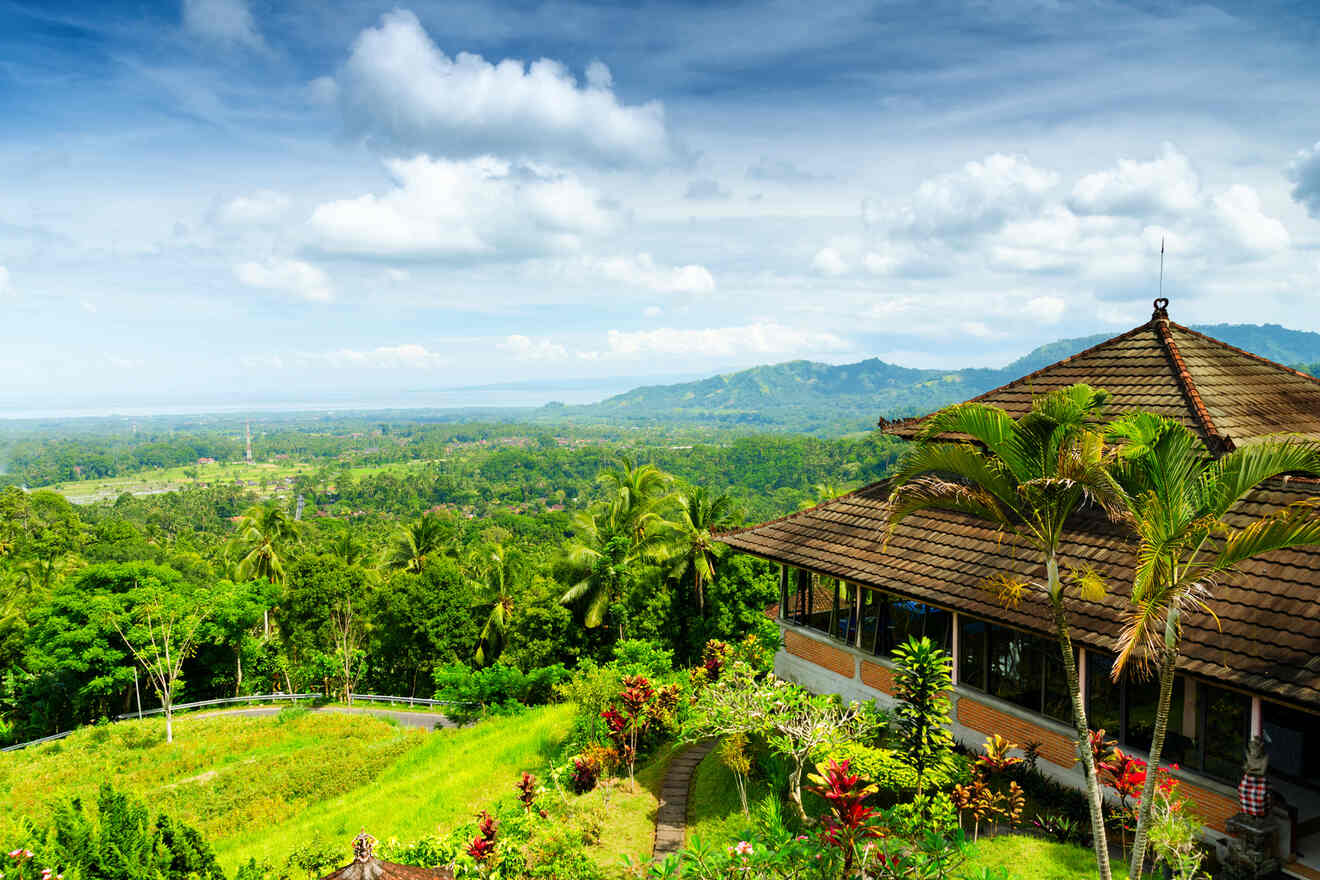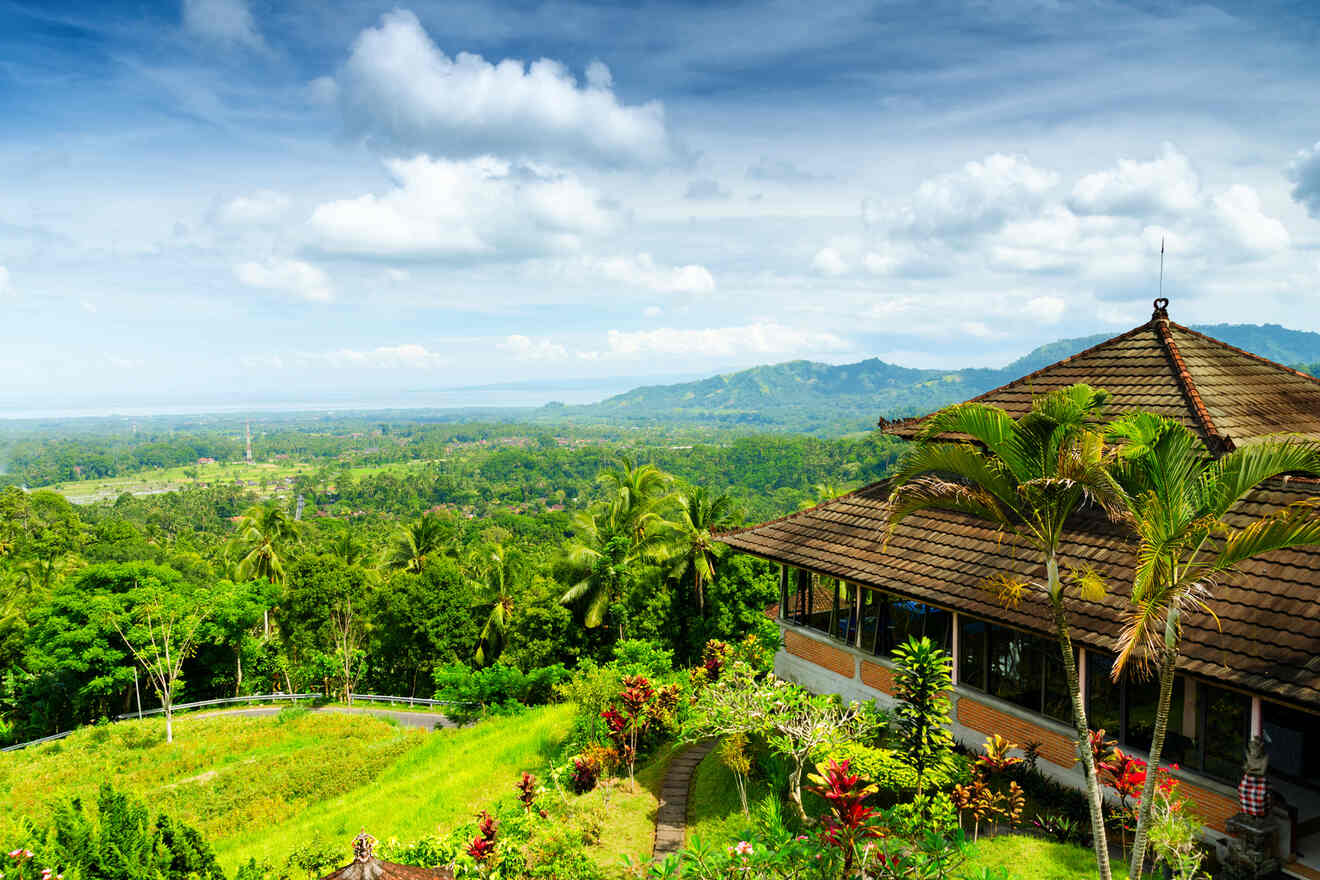 🌊 Does Bali have overwater bungalows?
Yes, Bali has overwater bungalows on man-made lagoons, but they're not set over the ocean as the waters are too rough. All the water villas in this list sit above pools and have swim-up rooms.
💰 How much is a water villa in Bali?
The average price for a luxury water villa is US$400, for a mid-range one around US$280, and for a budget water villa, expect to pay up to US$100. 
🏝️ What island has the bungalows on the water?
💰 Which is the best luxury overwater bungalow in Bali?
Hoshinoya Bali is the best luxury overwater bungalow in Bali! It has an outdoor pool, a restaurant plus many other incredible facilities. 
Conclusion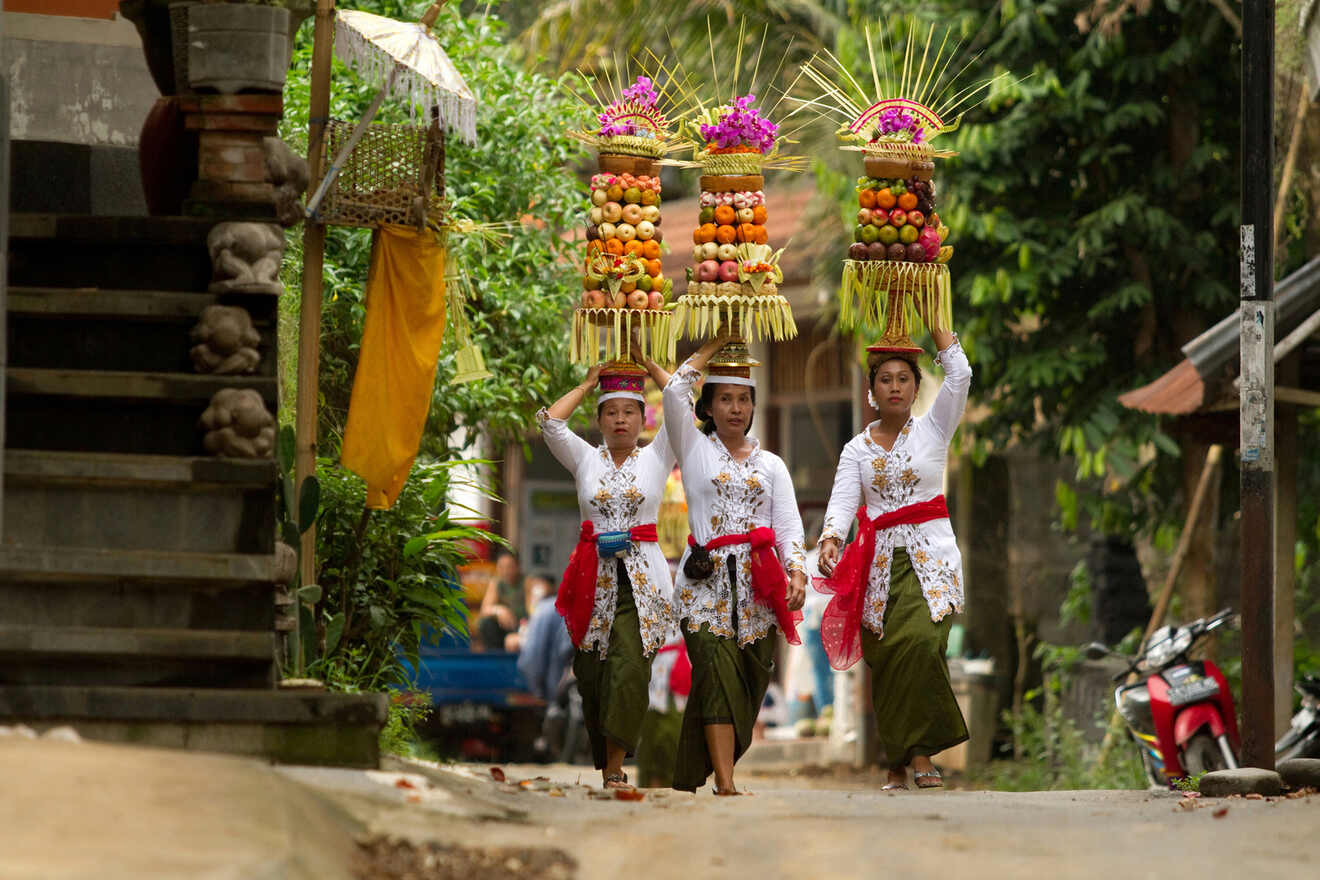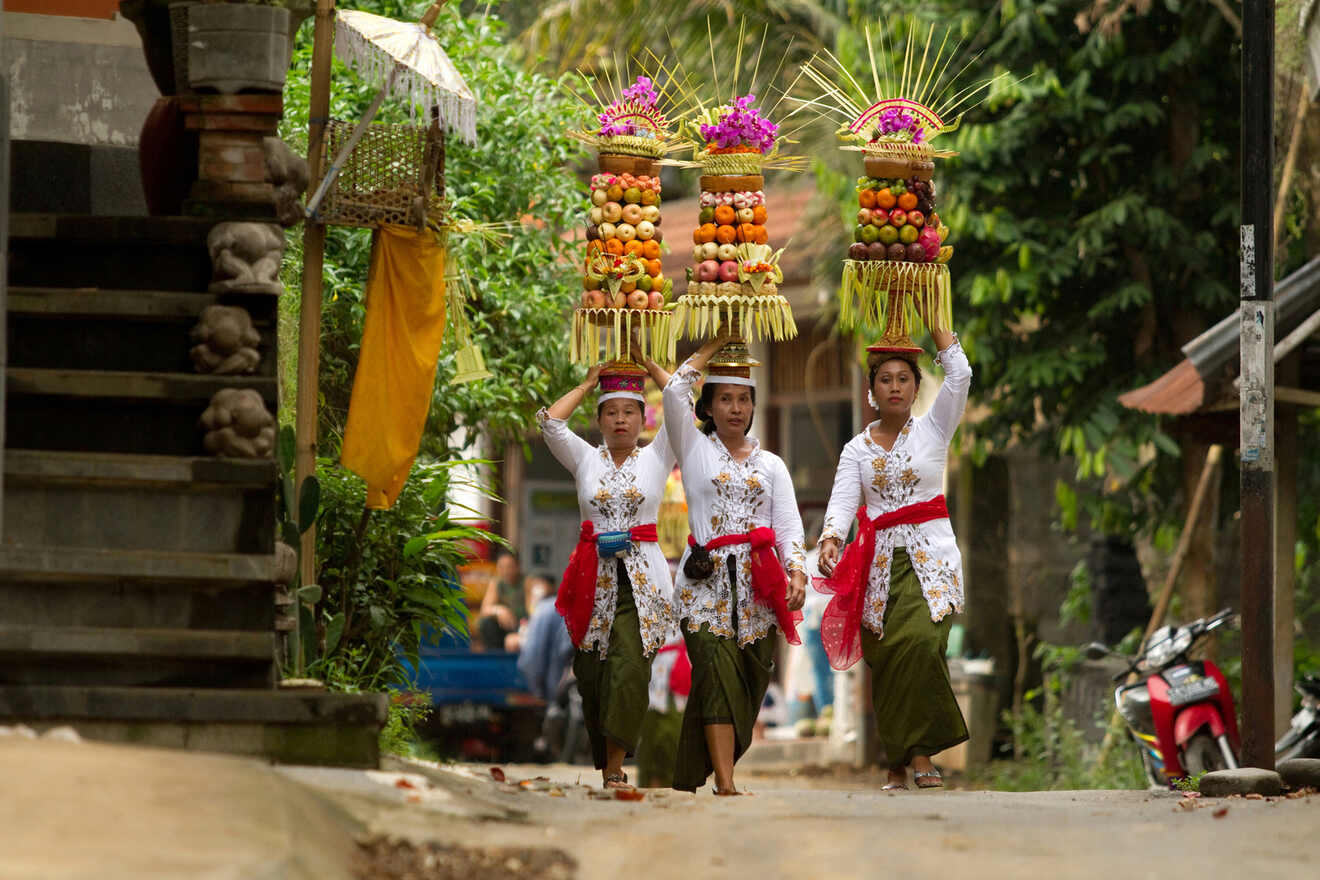 Well, I think you're more ready to go to Bali now that we've gone through this whole list! I'm sure that you'll make the best decision ever!
In this post you'll find the best Bali overwater bungalows, listed from most to least expensive, to help you decide quickly which hotel you want to book. 
There are many options in this article but you know I like to keep my readers well-informed. But if it's too hard to pick just one villa, here are my top 2 favorites: 
Hoshinoya Bali – This fabulous resort & spa in Ubud is set among the lush greenery and has a large swimming pool and a spa 
Conrad Bali – The best mid-range option that has stunning villas with direct lagoon access
As I mentioned, these are some of the best resorts and water bungalows in Bali, so I highly recommend booking in advance. This island is so popular that everything gets sold out super early! 
We end our virtual trip here, (for now), but if you have any other questions about Bali or any of the water bungalows, leave me a comment below.
Have a fantastic trip, and enjoy your time in this iconic location!
Safe travels,
Victoria