With 3,000 miles of coastline and 60 islands, it's not hard to find a good beach in Spain. In fact, Spain's stunning seaside is one of the country's top highlights, drawing in tourists and travelers from all over the world. 
However, when it comes to coastal cities in Spain, it's not only the white sand and crystal clear waters that make these destinations so attractive. Spain's coastal cities ooze culture, charm, and excellent cuisine.
PSSST. Your travel medical insurance can now cover COVID-19!
If you grab SafetyWing Nomad Insurance, it'll be covered just like other illnesses. I've been using it since 2019 and I can assure you it's the perfect solution for nomads like you and me.
What's more, each beach town is unique in itself, from architecture to nightlife to famous festivals. 
So, whether you're planning a vacation on the Spanish coast or looking to work remotely under the Mediterranean sun this summer, here are the most dreamy beach cities in Spain.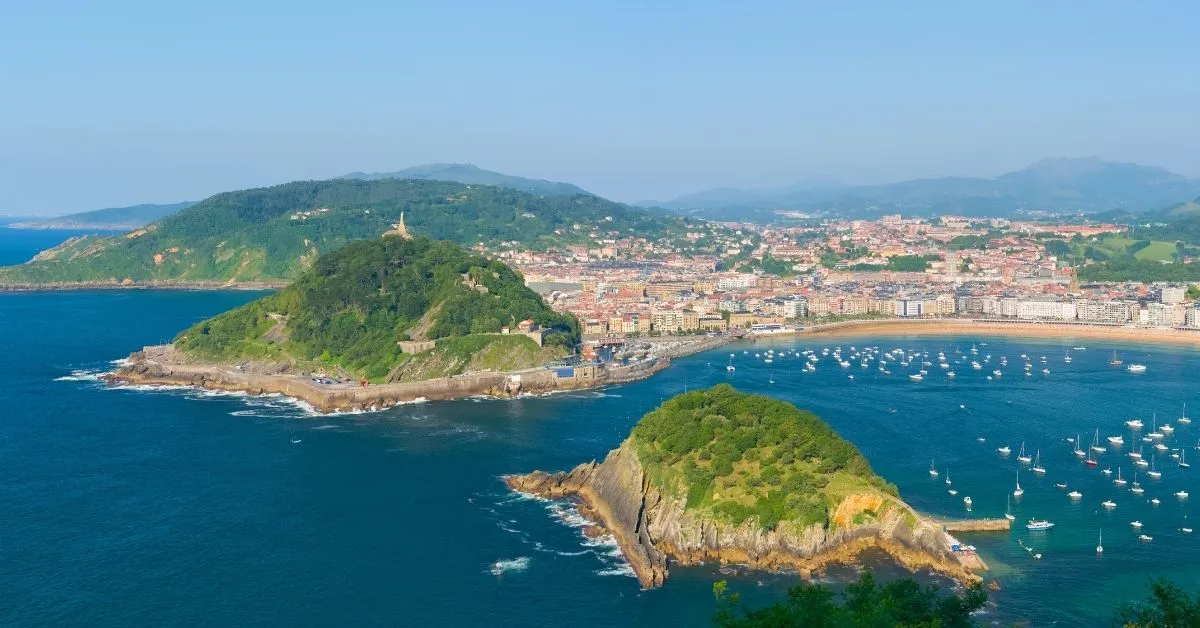 Marbella
If you're seeking glitz and glam, you won't find a more stylish beach town than Marbella in the Costa del Sol. Marbella is the celebrity summer hang-out spot where you will find the marina full of yachts and the streets full of sports cars. 
Tourists flock to Marbella for its renowned Golden Mile of prestigious nightclubs. Still, the picturesque old town is really the main attraction.
Here you will find stunning architecture like the 17th-century Church of Our Lady of the Incarnation and cute boutique stores among the narrow and windy streets. Then there's the Plaza de Los Naranjos, a small square lined with orange trees. 
Beautiful beaches are plentiful here, too, such as Playa del Cable (Bounty beach) and Playa del Alicante.
While there's no denying that this Andulisian town is chic, there's so much more to this part of the Spanish coast than partying.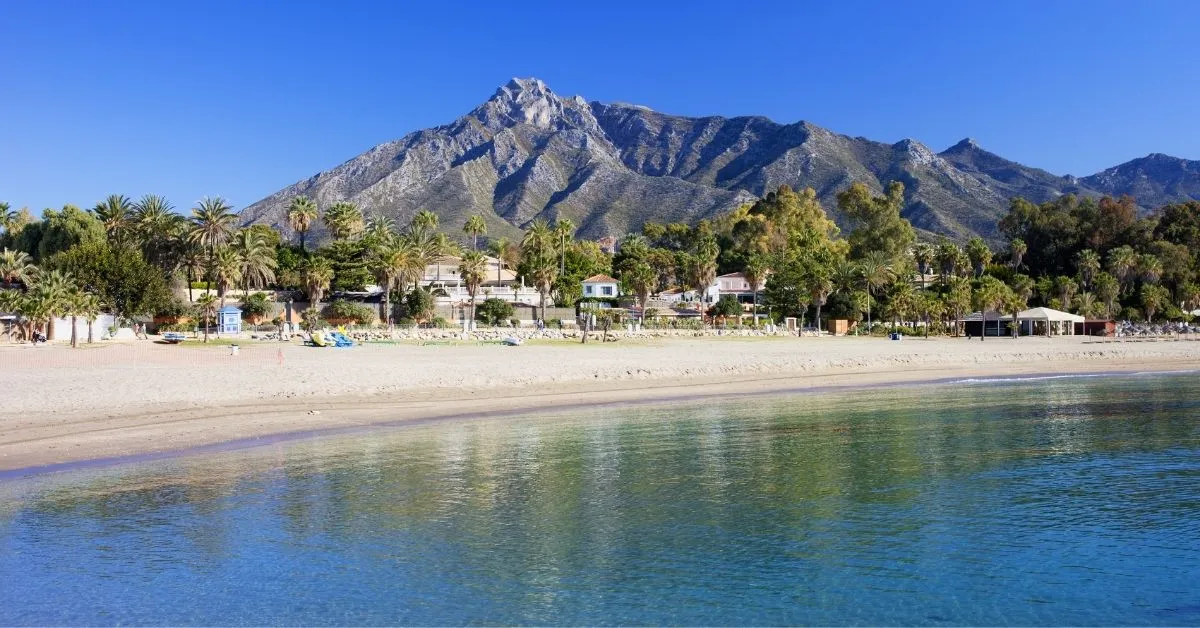 San Sebastian
San Sebastian is renowned for its gourmet cuisine, but the small Basque city is also one of the prettiest towns, with long golden sand beaches and a magnificent mountain backdrop.
La Concha is San Sebastian's most iconic beach, with 1,350 meters of sand, volleyball courts, water activities, and stunning views of Santa Clara Island and the mountains. Then slightly further north, there's Zurriola, the city's surf beach.
San Sebastian is a small and walkable city with around 180,000 residents. It's one of the best coastal cities in Spain for foodies, with 11 Michelin-starred restaurants, which seems a lot for the town's size.
Besides the restaurants, you will find several "txokos," an essential part of Basque culinary culture. Txokos are gastronomical societies where people meet to cook, try new foods, and socialize.
For a tourist, they are an excellent way to experience a part of the local culture that most people don't see. 
The cobblestone streets of the Old Town are also well worth wandering around. Here, you'll find a Neoclassical library, the 19th-century covered market; Mercado de la Bretxa, and the gothic Iglesia de San Vicente; San Sebastian's oldest church.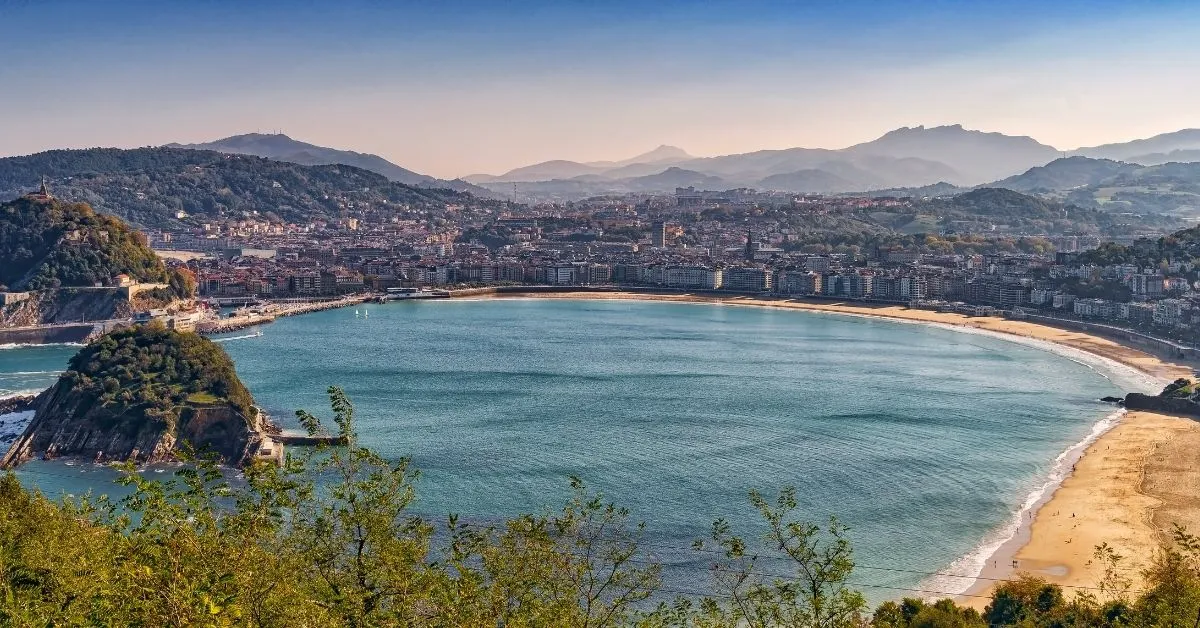 Alicante
Alicante is undoubtedly one of the best beach cities in Spain if you're looking for a fun yet relaxed beach vacation. This coastal province in the southeast of Costa Blanca has been a popular tourist destination for years.
However, while some parts of the region, such as Benidorm, have become overrun with high-rise hotels, most of Alicante has maintained its authentic charm and beauty.
The marble-tiled promenades lined with palm trees are one of the most iconic sights of Alicante town, with the most famous ones running along Playa del Postiguet and San Juan Playa. 
Next to Alicante town center, you'll find the 9th century Santa Bárbara Castle. This fort is the best viewpoint in the city, with expansive views of the town and ocean.
What's more, a short distance inland, you will find Castell de Sant Ferran, the remains of an early-19th-century castle. Moreover, while Alicante town is lovely, the province has many other gorgeous beach towns, such as the port town Denia, in the north.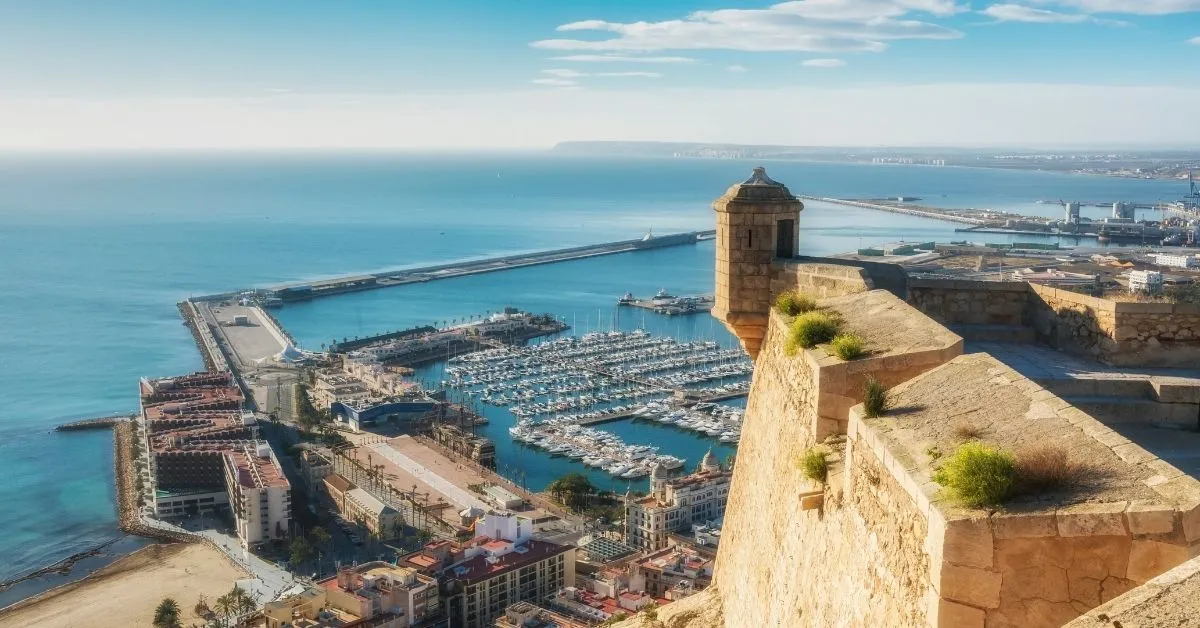 Cadiz
PSSST. Want to get FREE accommodation in exchange for work?
If you're traveling on a budget or want to save and extend your trip, this could be exactly what you're looking for. Worldpackers is a platform that connects travelers like you with hosts. It's just like volunteer work –exchange your skills for free accommodation. SAVE $10 using my discount code. Learn more about how it works here.
In the south of Andalucia, you'll find one of the oldest coastal cities in Spain; Cadiz. This unique beach town is home to over 100 watchtowers, including the iconic Torre Tavira, giving excellent views of the ancient city. 
There are tonnes of beaches to choose from, from the small Playa de la Caleta and Playa Santa María del Mar to the expansive Playa de la Victoria and Playa del Chato.
These long stretches of sand make Cadiz an ideal destination for long beach walks and sunset viewing.
What's cool about the old town is that it is on an island separate from the city and accessible by a bridge and a long split beach. Here you will find baroque buildings and traditional whitewashed houses.
Be sure to visit Parque Genovés, picturesque grounds with a lake and waterfall, and the famous Catedral de Cádiz, full of ornate baroque architecture and a climbable bell tower.
Cadiz is also rich in culture and cuisine, with many museums to explore and plenty of authentic restaurants.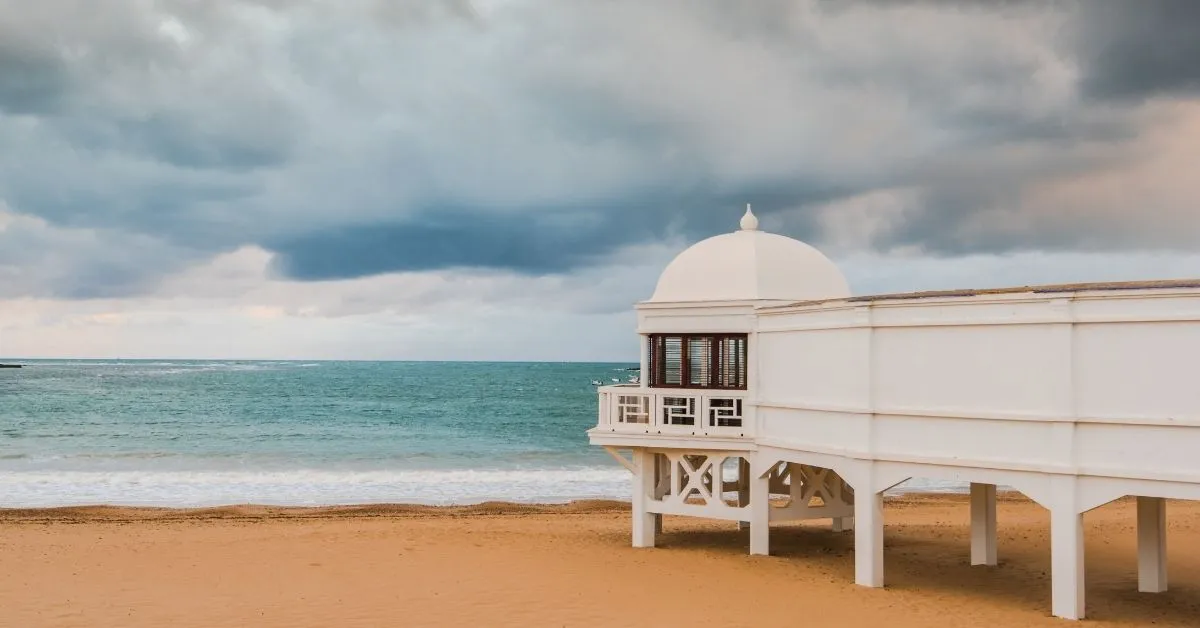 Valencia
Valencia is Spain's third-largest city and offers a lively beach and city hybrid getaway. There is so much to do here, from museums and monuments to water sports in the marina.
The city also hosts many fabulous festivals throughout the year, including Carnaval in February, Noche de San Juan in June, and Feria de Valencia, a vast cultural celebration in July.
The city's blend of culture and science results in extraordinary futuristic architecture, such as the L'Hemisfèric Building, Palau de Les Arts Reina Sofia, and L'Umbracle Sculpture Garden.
Another must-see is the L'Oceanogràfic; this avant-garde complex is a ten zone oceanarium, which is incredible both inside and out. 
The main stretch of coastline in the city center consists of three beaches, Las Arenas, La Malvarrosa, and La Patacona.
The golden sand is adjacent to a palm-lined promenade full of restaurants, bars, and shops. South of the city, there are many more beautiful bays as well as La Albufera Natural Park, with a vast freshwater lagoon and many peaceful walking paths.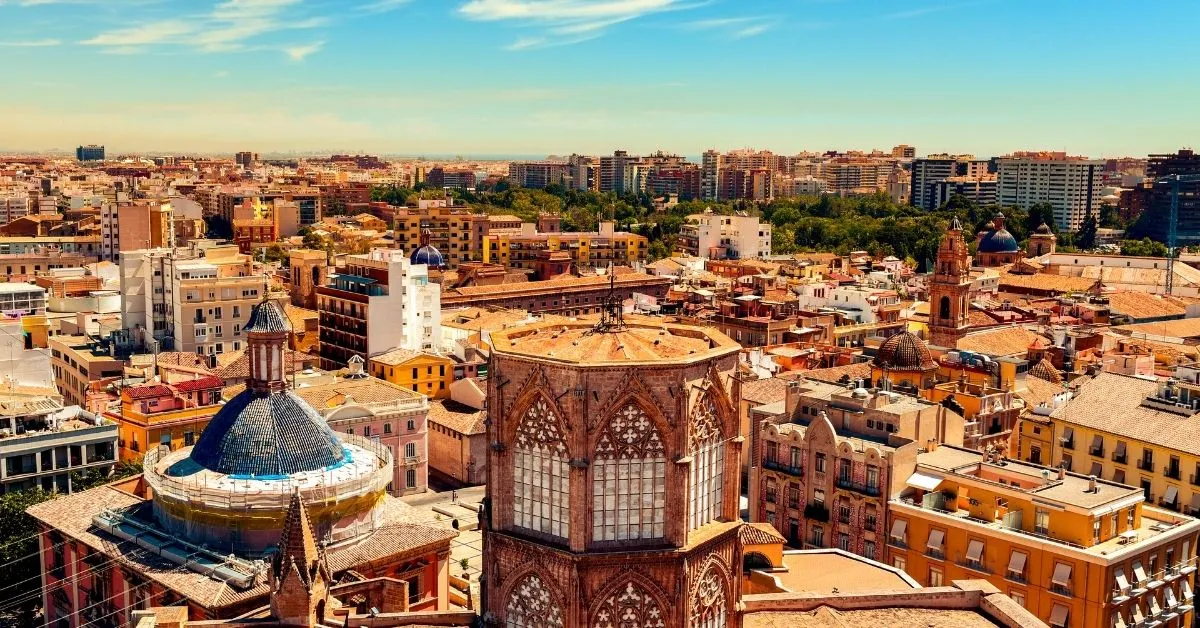 Castellon
Castellon is one of the lesser-known coastal cities in Spain and one of the country's hidden gems. This small city is just an hour north of Valencia, but it boasts a highly tranquil vibe thanks to its mountainous landscapes, medieval villages, and turquoise waters. 
North of the city center is the charming village of Peniscola with a seafront medieval fortress that you can reach by climbing the colorful steep streets. Another village well worth a visit is Morella.
This ancient walled city is located inland on a hilltop and will make you feel like you have stepped back in time. It is voted one of the prettiest villages in Spain and is home to Castellon's most magnificent medieval castle.
Castellon is an adventure playground, but the beaches here won't disappoint either when you need some downtime. Platja del Pinar and Platja del Serradal ooze untouched natural beauty.
Then there's Platja d'Heliòpolism, which is lively but still relaxed, with many excellent eateries along the promenade.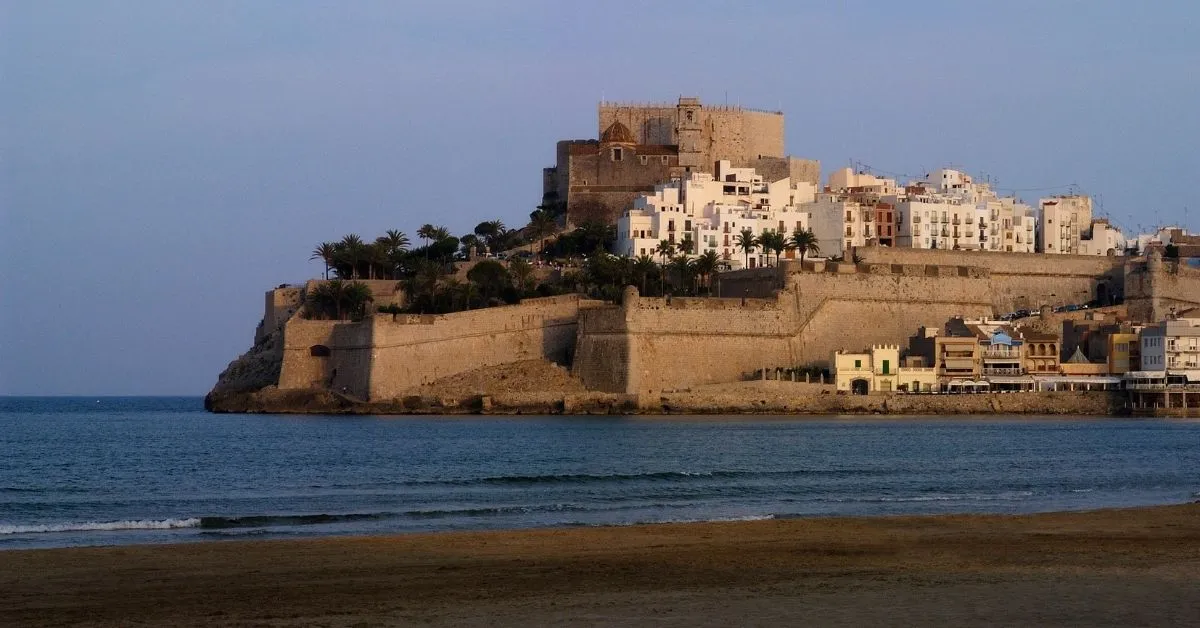 Ibiza Town
Let's not forget about Spain's magnificent islands, of which the most popular is undoubtedly the party island of Ibiza.
While Ibiza Town is, of course, the go-to beach destination for party animals, there is a more tranquil side to it. In Ibiza Town, you'll find a stunning harbor with an elevated old town sitting behind it. 
The old quarter, known as Dalt Vila, is a stark contrast to the party resorts, with cobblestone streets, forts, and military cannons. What's more, the old town gives incredible views of the deep blue ocean.
Ibiza town offers a more authentic experience compared to areas like Sant Antoni. Here, you can enjoy local bars and restaurants and see how the Spaniards party instead.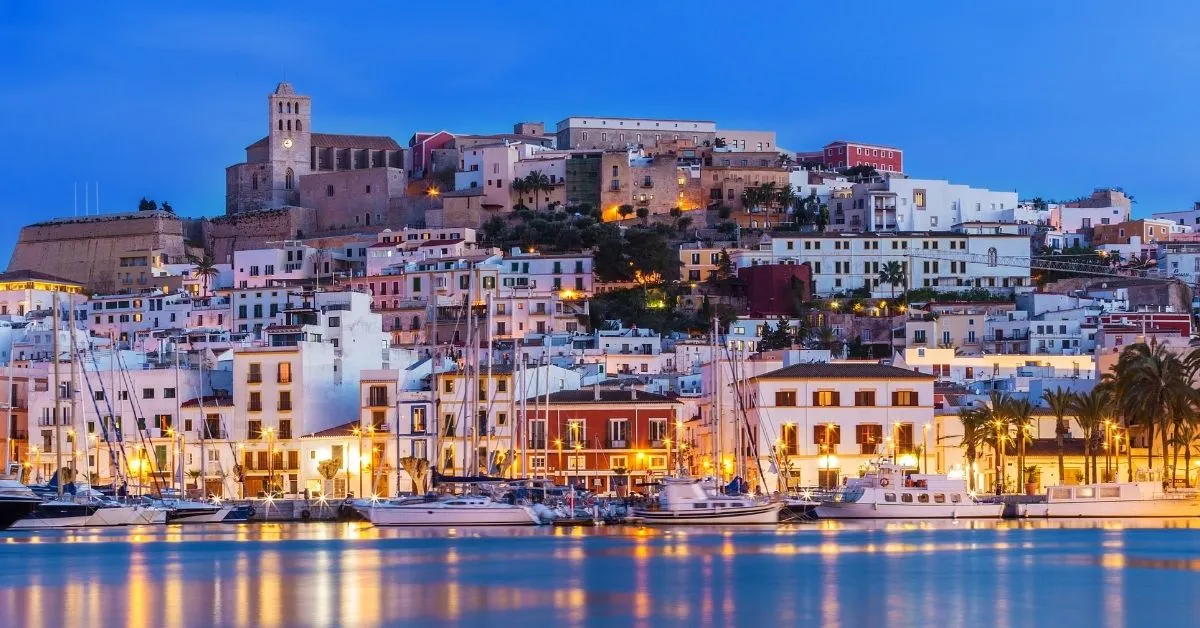 Barcelona
If you're after the busiest coastal cities in Spain, Barcelona tops the list. As the second-largest city in the country, tourists and digital nomads choose the Catalonian capital for its vibrant nightlife, unique architecture, and lively beaches.
Barcelona blends old with modern, with the medieval gothic quarter being a stone's throw from the bustling La Ramba, full of the biggest high street and fashion labels.
The city beaches such as Barceloneta and San Sebastian can get pretty crowded in the summer. Still, luckily there are many quiet small bays a short distance north of the city, such as Platja de Sant Adrià de Besòs.
Along with its vast coastline, Barcelona is home to some incredible parks, including the mountain top Parc del Mirador del Poble Sec. Here you will find a 17th-century fortress, vast botanical gardens, and sweeping views of the city. 
Then there's Park Güell, with its iconic blue mosaic-covered buildings and sculptures designed by the famous architect, Gaudí.
In fact, Gaudi had a significant influence on the city, where he created many incredible landmarks, including the unfinished ​​Sagrada Família.
Heading to Barcelona for a weekend? Read our 2-day itinerary in Barcelona.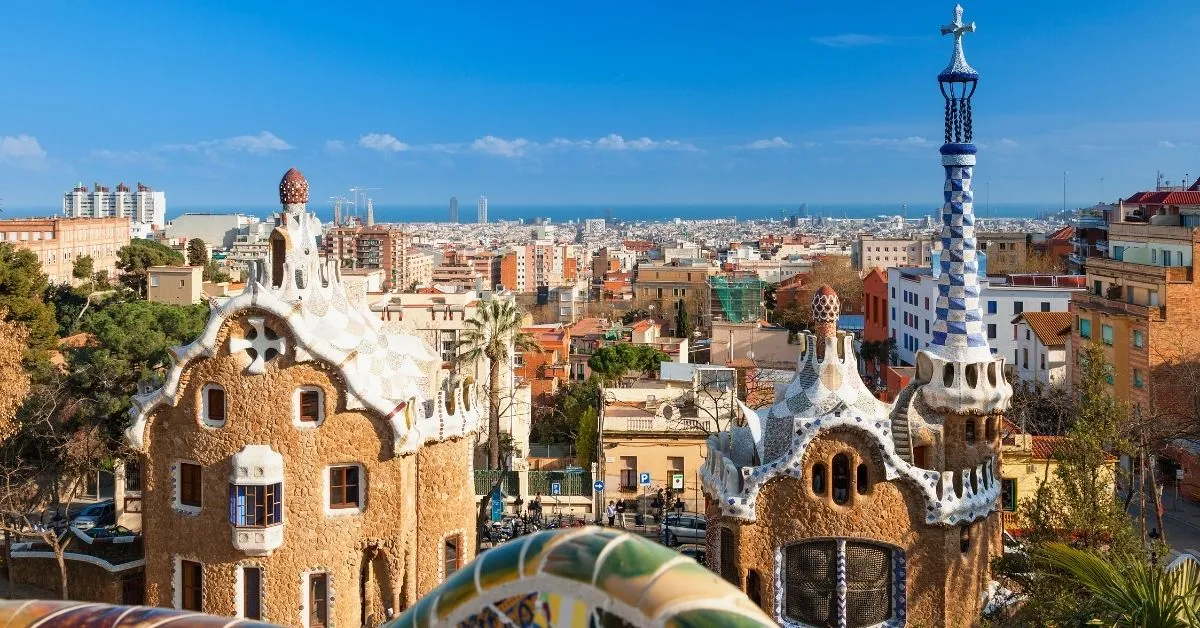 Final Thoughts On The Prettiest Spain Coastal Cities
With so many beautiful coastal cities in Spain, narrowing them down is not easy. However, as you can see, Spain's coastal cities differ significantly in ambiance.
So whether you prefer lively or tranquil, architecture or nature, or mountains or castles, you'll find your ideal beach destination along the Spanish coast.
Want more Spain travel inspiration? Read one of the following blog posts: