Canada is one of the most welcoming countries in the world for immigrants. Thanks to its working holiday visa scheme, it's easy for young people to live and work here. However, as a large and diverse country, you will probably find yourself asking where to move to in Canada.
As insiders, we know where most expats in Canada live and what the best province to live in Canada is for working holiday makers. So, if you're dreaming of moving there, check out the 5 best provinces to live in Canada. Alternatively, read our post about the best cities to live in Canada.
1. Ontario
PSSST. Your travel medical insurance can now cover COVID-19!
If you grab SafetyWing Nomad Insurance, it'll be covered just like other illnesses. I've been using it since 2019 and I can assure you it's the perfect solution for nomads like you and me.
Ontario is probably the most popular choice for newcomers as this is where the capital city Ottawa is and the country's largest city, Toronto. In addition, the east-central province is home to one of the most impressive natural wonders of the world, Niagara Falls. 
Ontario is known for its cleanliness, safety, and abundance of job opportunities. These are just some of the reasons that more than half of the expats in Canada find Ontario to be the best province to live in Canada.
Best Cities To Live In Ontario
Let's take a quick look at the best cities to live in Ontario.
Toronto
Toronto may be expensive, but it has many work opportunities in all sectors, such as the arts, media, and technology. There's no denying the city is thriving, and many expats and working holiday makers here enjoy the "work hard, play hard" lifestyle. 
Toronto's nightlife is one of the best in the country, and it's where you'll find the biggest and best festivals and events in Canada. In fact, Toronto is one of the best party cities in the country. What's more, the coastal location adds to the city's appeal, as there are plenty of sandy beaches that make an ideal break from the hustle and bustle.
Because of the city's popularity, Toronto is very diverse, open, and welcoming. Therefore, you'll find a wide selection of cuisine and cultural activities. For those who find a decently paid job here, Toronto offers a very high quality of living.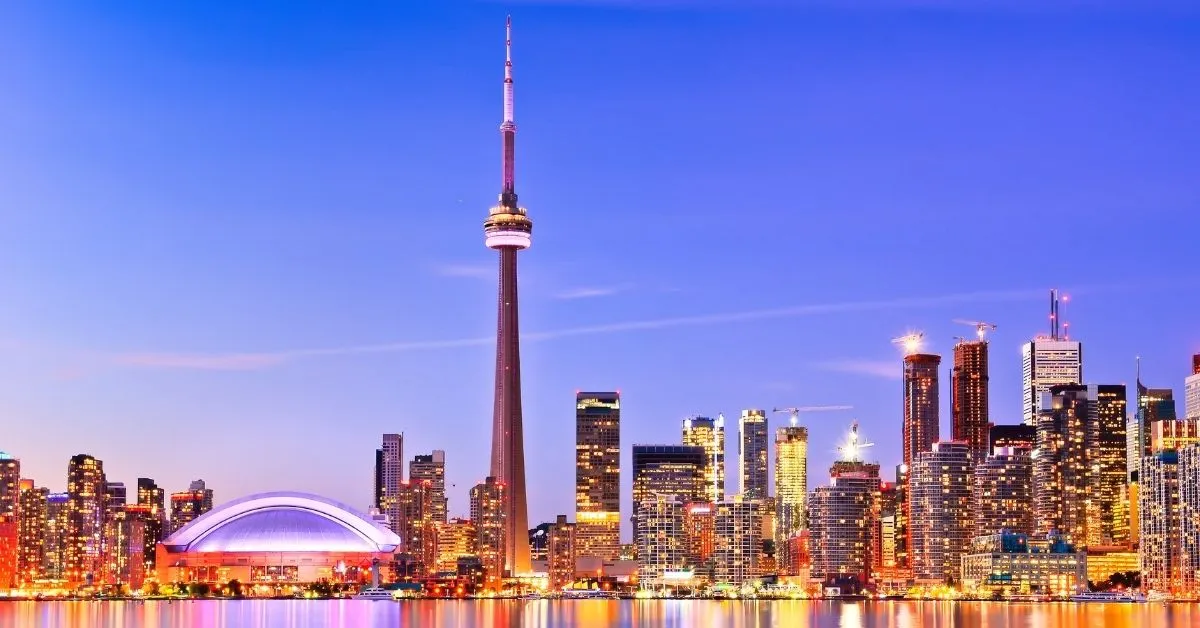 Ottawa 
Although Ottawa does not have the flashy appeal of Toronto, Ottawa can still be the best place in Canada to live and work. This is because it has a high quality of living, plenty of jobs, and low crime rates.
It's also home to one of the country's most high-profile universities, the University of Ottawa, so Ottawa is a fantastic option if you're looking for a job in the education sector.
Ottawa may not have a beach on its doorstep. Still, the Ottawa river offers picturesque views and a peaceful atmosphere to balance out the urban vibe.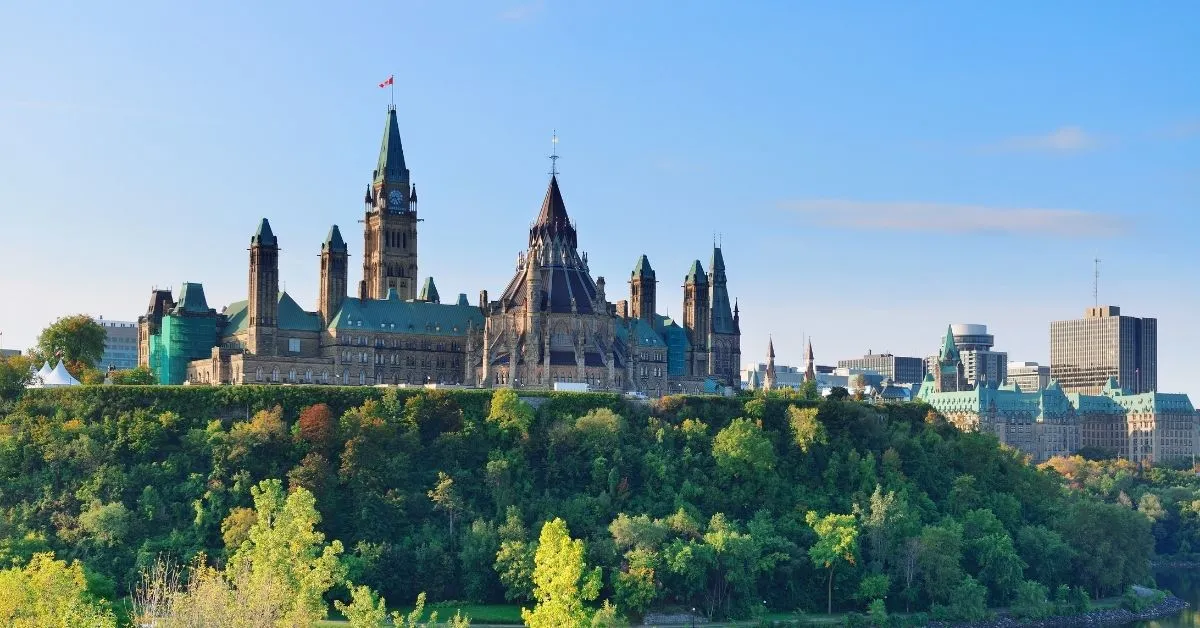 2. British Columbia
British Columbia is probably the most aesthetically pleasing Canadian province. Its beauty is one of the main reasons people moving to Canada are drawn to this part of the country.
Therefore, British Columbia is the place for nature lovers and adventure seekers, with a stunning Pacific coastline, expansive mountain ranges, and famous national parks. 
In fact, for expats and working holiday makers who want to make the most of their stay in Canada, British Columbia is the best province to live in Canada. Living here, you'll always be close to the best ski resorts, hiking and biking trails, and campsites.
Best City To Live In British Columbia
Here's the best city to live in British Columbia as an expat. That said, many people opt for Whistler which is ideal if you're into small mountain town vibes.
Vancouver
Vancouver is undoubtedly the most popular city in British Columbia and arguably the country. It's ranked as the most livable city in Canada because it simply has it all. You'll enjoy plenty of job opportunities, a mild climate, a bustling night scene, and majestic landscapes.
Vancouver offers a high quality of living to expats and working holiday makers and is one of Canada's greenest, safest, and most accessible cities. It has the perfect mix of urban amenities and nature spots, so it never feels too claustrophobic or hectic, even though it's a busy city.
The downside of Vancouver is that it is the most expensive city in Canada. However, considering what you get from living here, the high rental costs are somewhat justifiable.
While you can still hike around Vancouver, it's a great base if you want to enjoy the city life while enjoying the outdoors.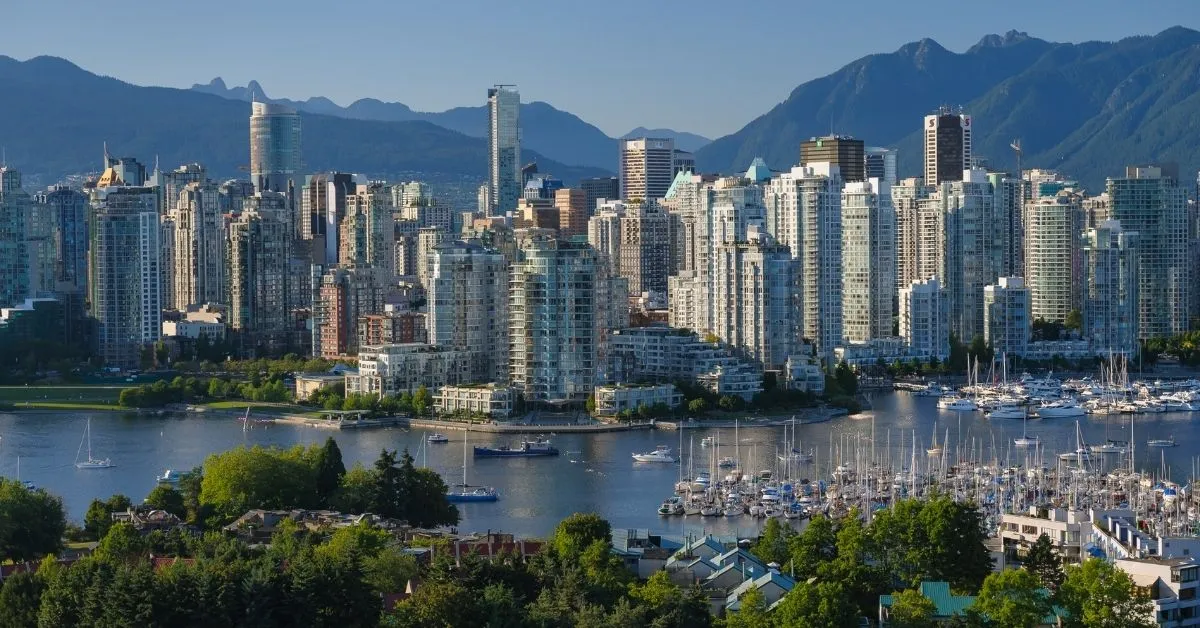 3. Quebec
In terms of size, Quebec is the second-largest province in Canada and the only one where  French is the sole official language. This means that all signs here are in French, and staff in shops and restaurants will likely greet you in French.
However, if your French skills are lacking, you won't struggle to get by. English is widely spoken all over Quebec, especially in the big cities.
Quebec has a rich heritage, unique architecture, and a charming European feel. In fact, the ancient Quebec City is a UNESCO World Heritage Site. Therefore, many European expats will feel at home in Quebec, as will history buffs. 
Quebec has the most character out of all the regions, thanks to its historic buildings and cobblestone lanes. On another note, Quebec has been voted the safest province in Canada too.
Best Cities To Live In Quebec
Below, you'll find the two best cities to live in Quebec province.
Montreal
Montreal is a very culturally diverse city where English and French are interchangeably spoken. Compared to other Canadian cities this size, Montreal has a lower cost of living and much more affordable rent. Tuition rates are also much lower here, making it a popular place with Canadian and international students. 
Montreal is full of life and is an art and culture hub. It's also a fantastic city for shopping, dining, and partying. In addition, Montreal puts on many international events, including a staggering 90 festivals a year!
Therefore, if an action-packed lifestyle is what you're after, Montreal makes Quebec the best province to live in Canada.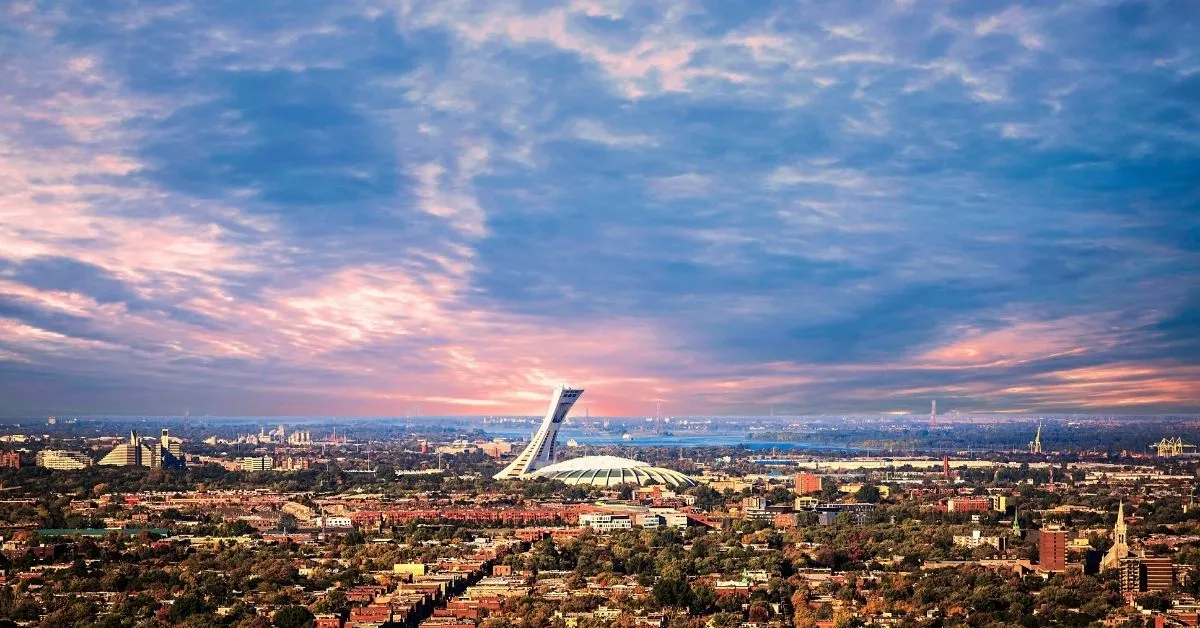 Quebec City
With all the hype around Montreal, it can be easy to forget about other cities in Quebec. Yet Quebec City is one of the most beautiful places in the country, with buildings dating back to the 1600s.
Like Montreal, Quebec City is culturally diverse and very welcoming and friendly towards newcomers. 
Quebec City is also one of the best places to find a job, especially in the manufacturing and construction industries. Therefore, it offers a fantastic quality of life to foreigners living in Canada, thanks to its robust economy and low unemployment rate.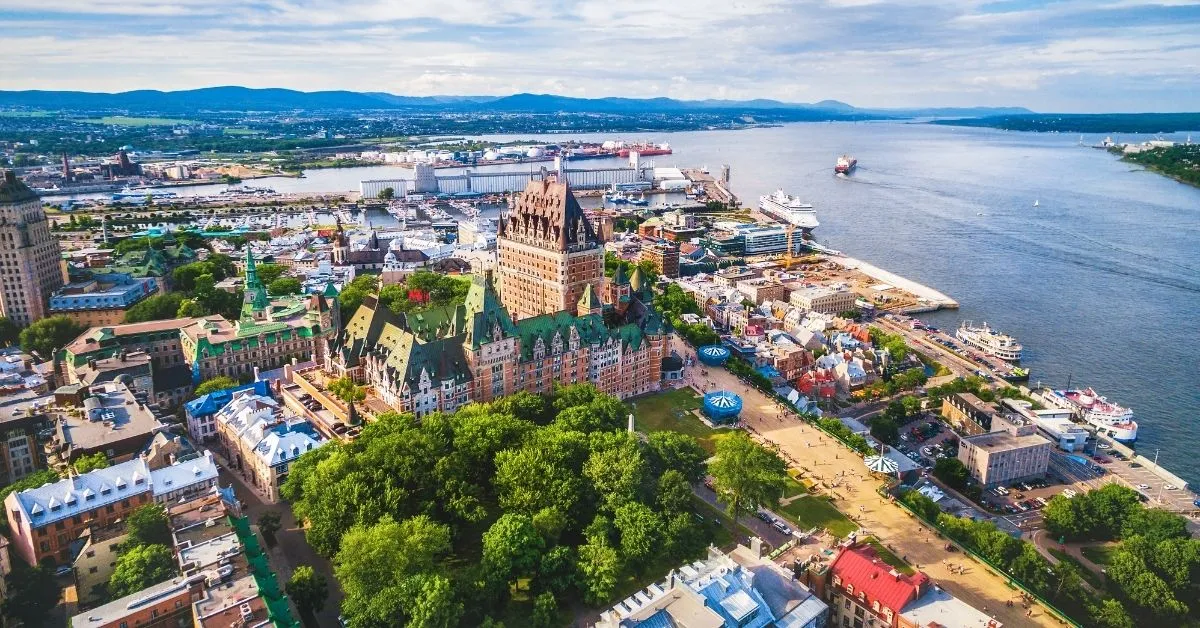 4. Alberta
Alberta is another one of the best provinces to live in Canada if you enjoy the great outdoors and sunny weather, as it's known as the sunniest province in the country.
It's located to the east of British Columbia, so it has magnificent mountain backdrops and over 600 lakes throughout the region. What's more, Alberta's landscape also consists of the Boreal forest and the Badlands desert.
Therefore, there are plenty of adventures to find in Alberta, from hiking to skiing. 
Best Cities To Live In Alberta
Find the best cities to live in Alberta below. Note that if you're into the great outdoors, we'd recommend smaller towns like Banff or Canmore.
Calgary 
Calgary is a mountain-top city with a mild and dry climate. It is popular with expats because it offers many job opportunities in banking, transportation, and logistics. In addition, the city has excellent infrastructure,  low crime rates, low taxes, and a low cost of living. 
Although Calgary city center is full of skyscrapers, the mountainous backdrop, river, and many green spaces add much beauty to this urban area.
What's more, there are plenty of excellent hiking, camping, skiing spots within a two-hour drive, so you can make the most of your weekends no matter the season.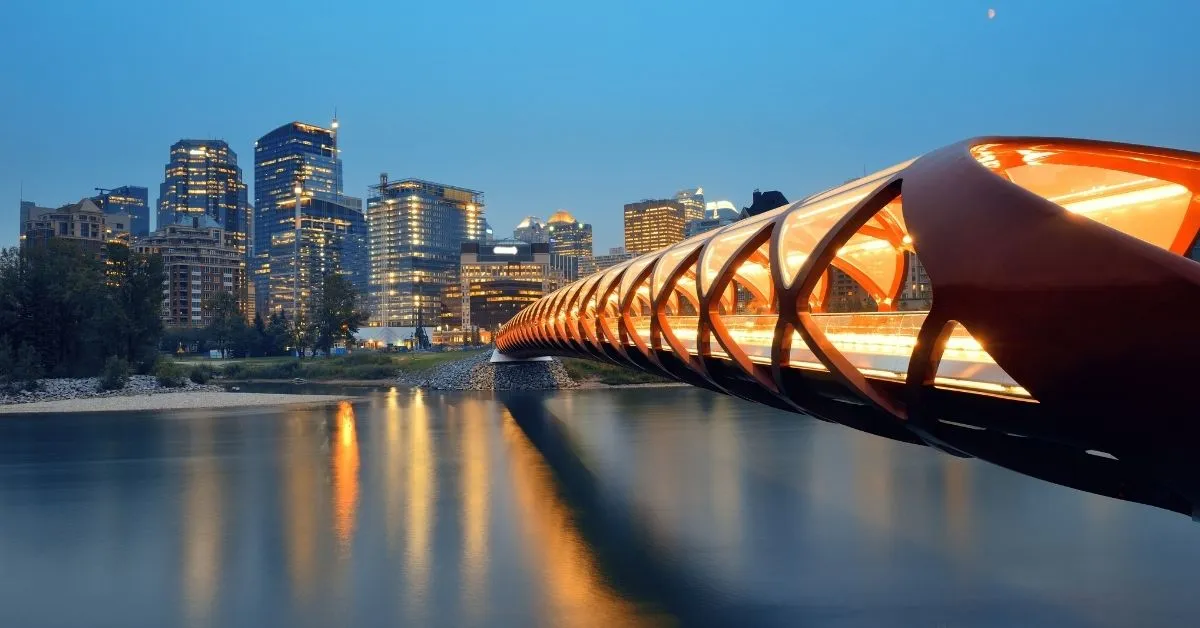 Edmonton
Edmonton has a rich cultural heritage and much lower rent prices than more popular Canadian cities like Vancouver and Toronto. It's another culturally diverse city, with many expats working in the education, health, and oil sectors. 
Edmonton is not a boring city by any means. The city hosts around 50 festivals a year and has a strong sports community. If you find a job here, you can enjoy a comfortable life, enjoy the surrounding nature, and probably build your savings too.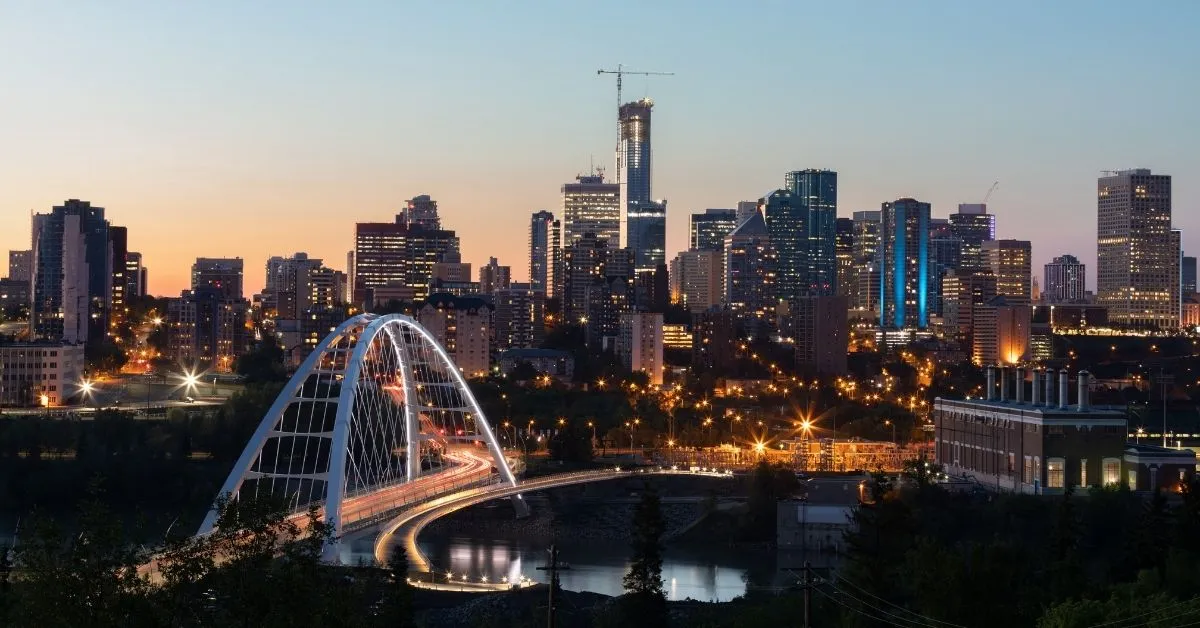 5. Nova Scotia
Nova Scotia is one of the lesser-known provinces in Canada and has a significantly lower population too. Therefore, naturally, you'll find everywhere here has a closer-knit community feel. Still, the people are super friendly to new arrivals, so you're unlikely to experience any hostility. 
Nova Scotia is definitely one of the most peaceful areas, making it the best province to live in Canada for those who prefer tranquillity over large crowds. Furthermore, the small region is full of natural beauty with over 7,400 kilometres of coastline, lush forests, and glistening lakes.
Best City To Live In Nova Scotia
Here's the best place to live in Nova Scotia as an expat.
Halifax
Halifax is Nova Scotia's major business center and the only part of the region where you'll have a good chance of finding work. Therefore, Halifax is your best bet to find success living and working in Nova Scotia unless you work remotely.
Halifax is an immaculate and safe city. The wages here are lower than in other parts of Canada, but this is balanced out with the lower taxes and rental costs. Plus, as a small city, you'll never be too far from nature.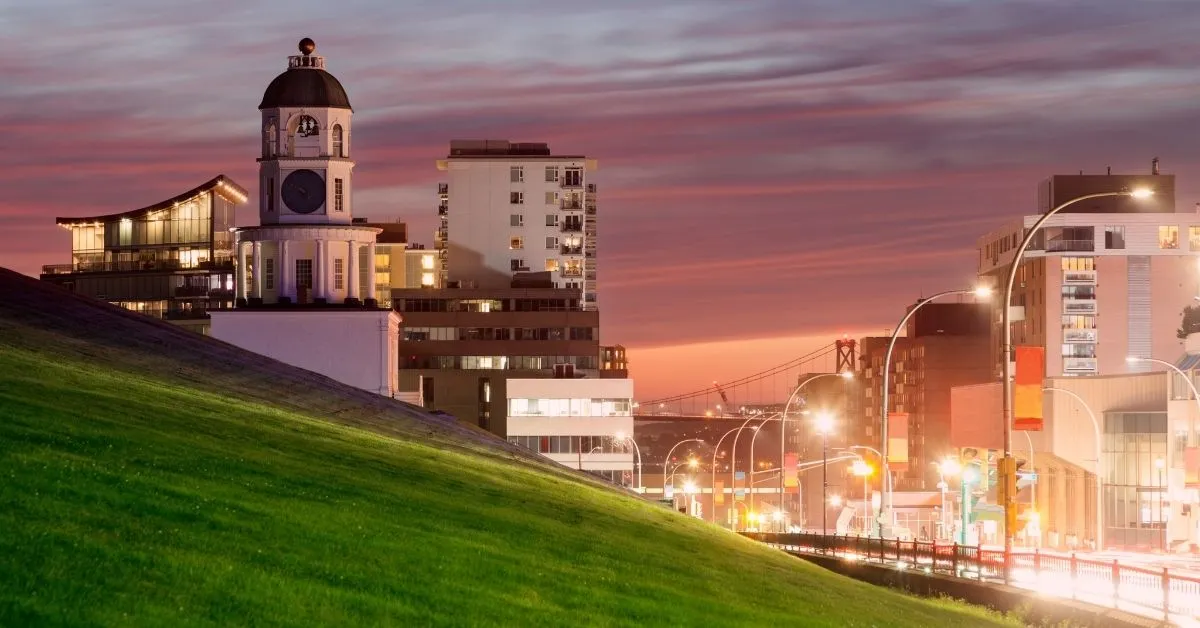 Final Thoughts
As each region in Canada is unique in its own way, the best province to live in Canada will depend on your interests and preferred lifestyle.
However, one thing is for sure, whichever region you choose, working and living in Canada will be an experience you will cherish forever.