Thinking of moving to France? Explore the best cities to live in France so that you can start planning your move now!
France is a popular destination for British expats, American and Canadian working holiday visa makers, and most recently, digital nomads.
PSSST. Your travel medical insurance can now cover COVID-19!
If you grab SafetyWing Nomad Insurance, it'll be covered just like other illnesses. I've been using it since 2019 and I can assure you it's the perfect solution for nomads like you and me.
Along with the country's delicious cuisine, historical cities, and diverse coastlines, France has high-speed WIFI, top-class coworking communities, and a thriving startup scene. Therefore, it's easy to see why so many remote workers are moving to France right now.
France may not be the cheapest digital nomad destination, but it's ideal for those seeking an enjoyable work/life balance. Here you can start your day with a fresh croissant and spend your weekend wine tasting.
What's more, with the many museums and art galleries on offer, it's easy to keep your creativity alive. So, if this sounds like a dream, here are the best cities to live in France.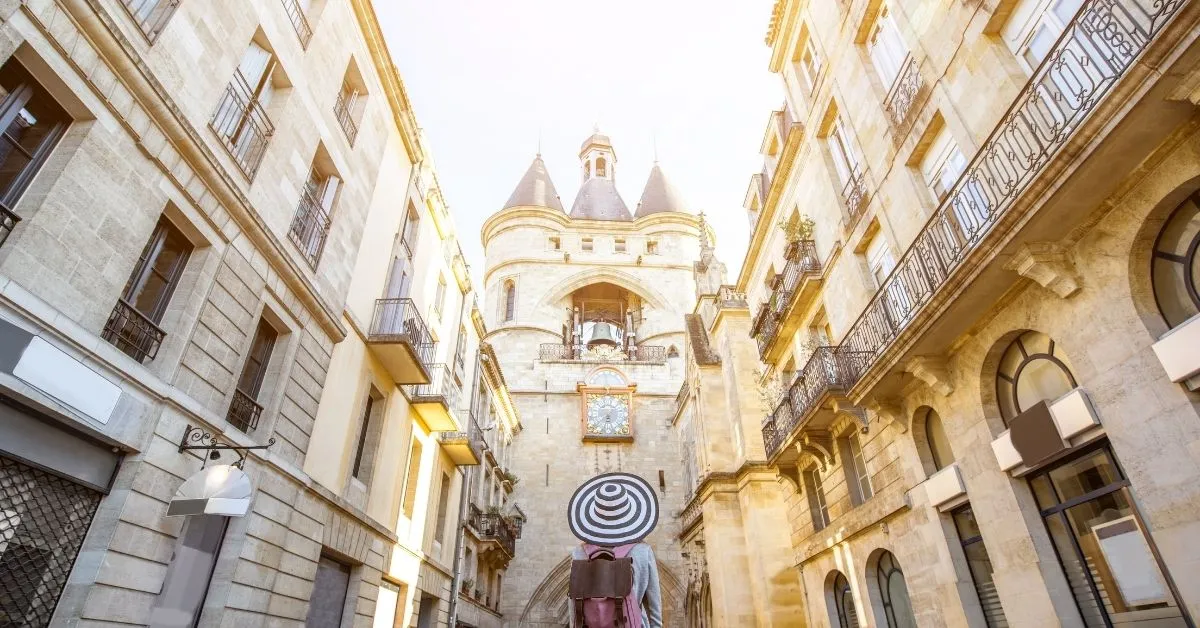 Marseille
Marseille is the place to be for all sun-worshipping digital nomads and expats in France. This urban port city in the south of France has warm summers, mild winters, and an abundance of sunshine.
As Marseille is located on the coast of the Gulf of Lion, the city has a more laid-back, Mediterranean feel compared to northern parts of the country.
Marseille is an old yet beautiful city full of history and culture yet boasts a modern, multicultural vibe. Plus, like many French cities, Marseille has a thriving art scene, with the Belle de Mai being the bohemian art center.
The city center is a bustling business hub with many excellent coworking spaces. One popular spot is Now Coworking, centrally located in the Old Port. Here, you can rent a workstation, shared office, or private office, depending on your needs.
Now Coworking has an onsite gym, kitchen, patio, media hub, and even a bar. The Le Mangrove coworking cafe has a more relaxed atmosphere and includes day and half-day drop-in rates.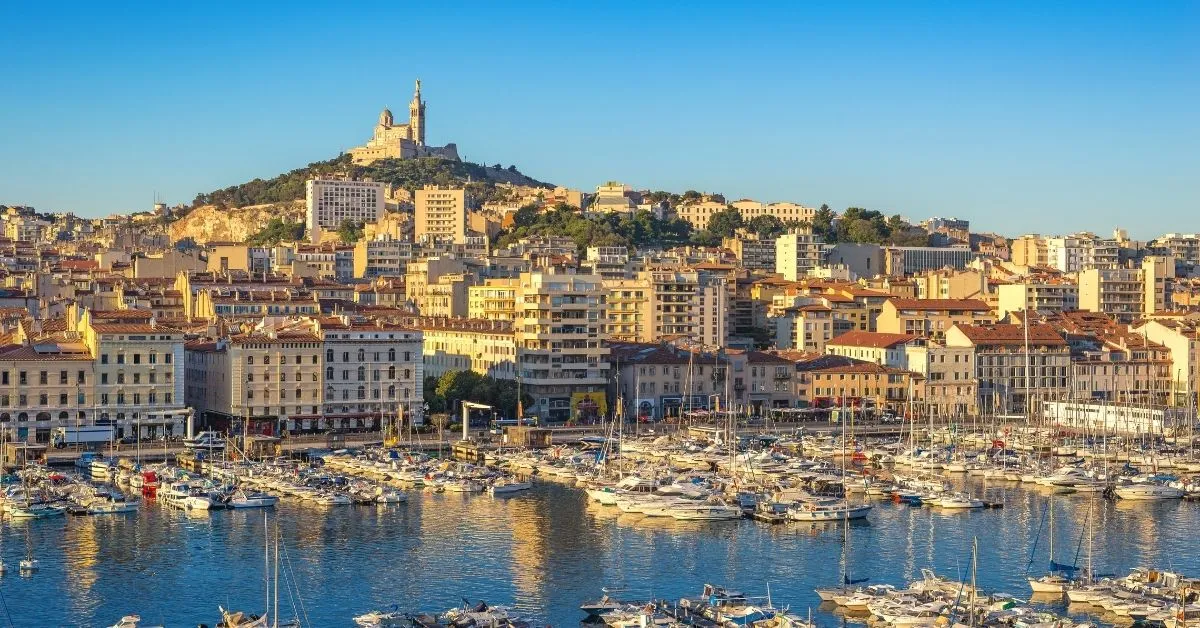 Toulouse
Located in the South West of the country, Toulouse has a similar climate to Marseille and, thus, is popular with digital nomads in France.
The charming, picturesque town has a happening student scene, which has created a diverse community and an incredible international food culture. 
PSSST. Want to get FREE accommodation in exchange for work?
If you're traveling on a budget or want to save and extend your trip, this could be exactly what you're looking for. Worldpackers is a platform that connects travelers like you with hosts. It's just like volunteer work –exchange your skills for free accommodation. SAVE $10 using my discount code. You'll get two extra months bonus. Learn more about how it works here.
Carmes is a much-loved neighborhood for digital nomads living in France as it boasts a wide array of restaurants, cafes and bars. St. Cyprien is another hip spot, full of art galleries, museums, and cool events.
There are plenty of epic places to work in Toulouse, including Harry Cow, a vibrant coworking space with workstations, private offices and meeting rooms. You can come here for as little as one hour or opt for one of the monthly packages.
Lab'Oïkos is another modern and stylish coworking space in Toulouse with some fab benefits like 24/7 access and unlimited coffee and tea.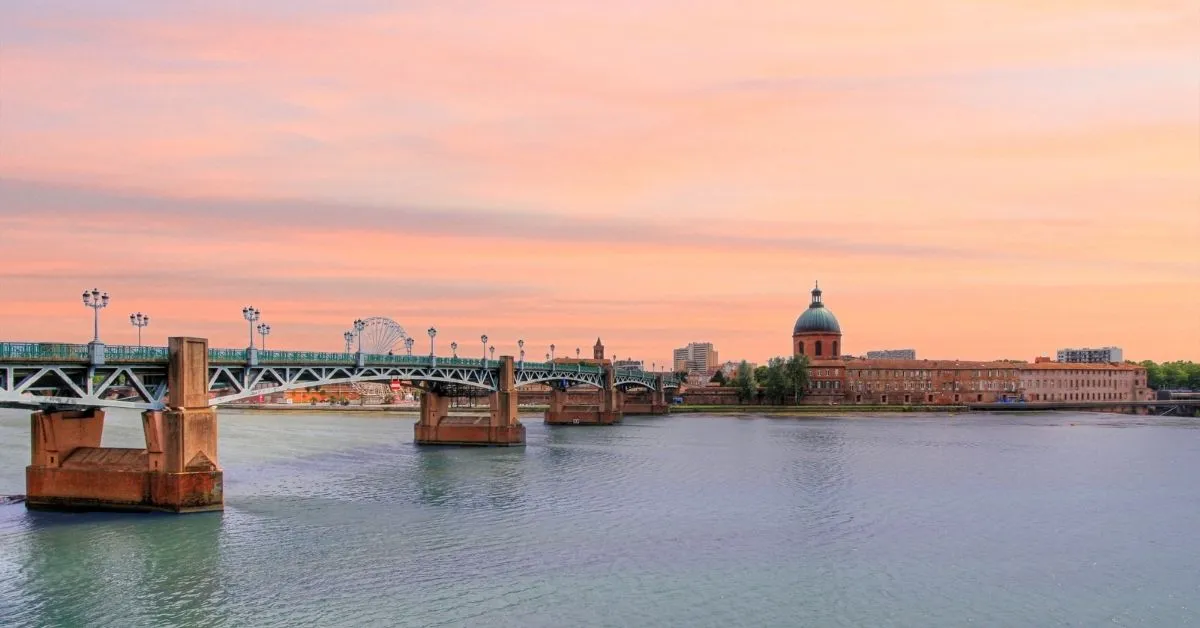 Lyon
Lyon is quite possibly the best place to live in France for all types of creative digital nomads. Whether you're a musician, artist, or writer, you'll love the artsy vibe of this historic city. Lyon is also a top choice for foodies, as it's a gastronomic heaven, famed for its inventive fusion cuisine.
Lyon is full of diverse activities, from exploring Roman Ruins in Vieux Lyon to enjoying a "night on the town" in St Catherine. What's more, when it comes to work, Lyon has you covered with plenty of coworking spots throughout the city. 
For a relaxed atmosphere, head to Sofffa. This hip coworking spot has various shared spaces to choose between, including some with music and some without. Therefore, whatever your work style, you'll find a cozy place here.
On the other hand, Le Simone coworking space gives a more professional feel. This bright and airy shared office offers a very affordable monthly pass and has an onsite cafe too.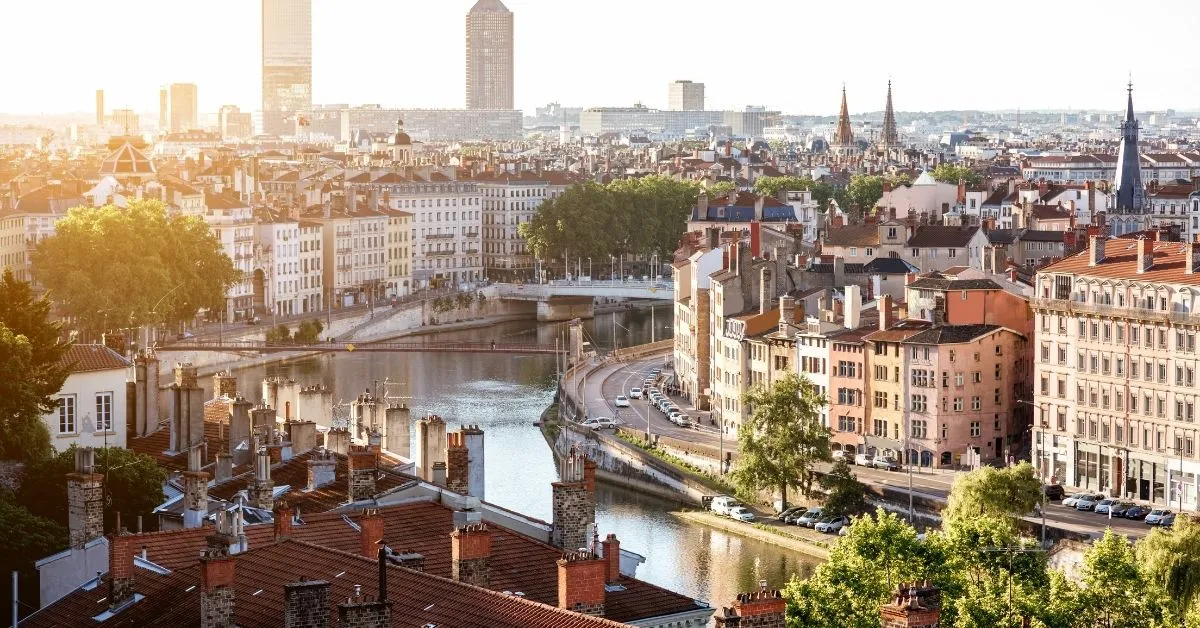 Paris
Paris is so much more than a busy tourist destination. The capital city funds over ​​300 startup companies a year, making it one of the best cities to live in France for entrepreneurs and digital nomads. Yes, Paris is expensive, but it offers an exciting lifestyle and abundant business opportunities.
What's more, living in Paris doesn't mean battling with the tourist crowds every day. Instead, you'll find some fantastic neighborhoods, all offering unique vibes, such as the artsy Belleville-Menilmontant or the trendy Pigalle district.
As you would expect, you can find coworking spaces on almost every street corner in Paris. Be Coworking in La Jonquière is one of the best places in the city to meet and collaborate with other nomads.
Or, if you want a stylish office, check out one of the We Work locations in the city center. We Work Paris meets the needs of every remote worker, with shared or dedicated desks for freelancers, private offices for small companies, and various event spaces.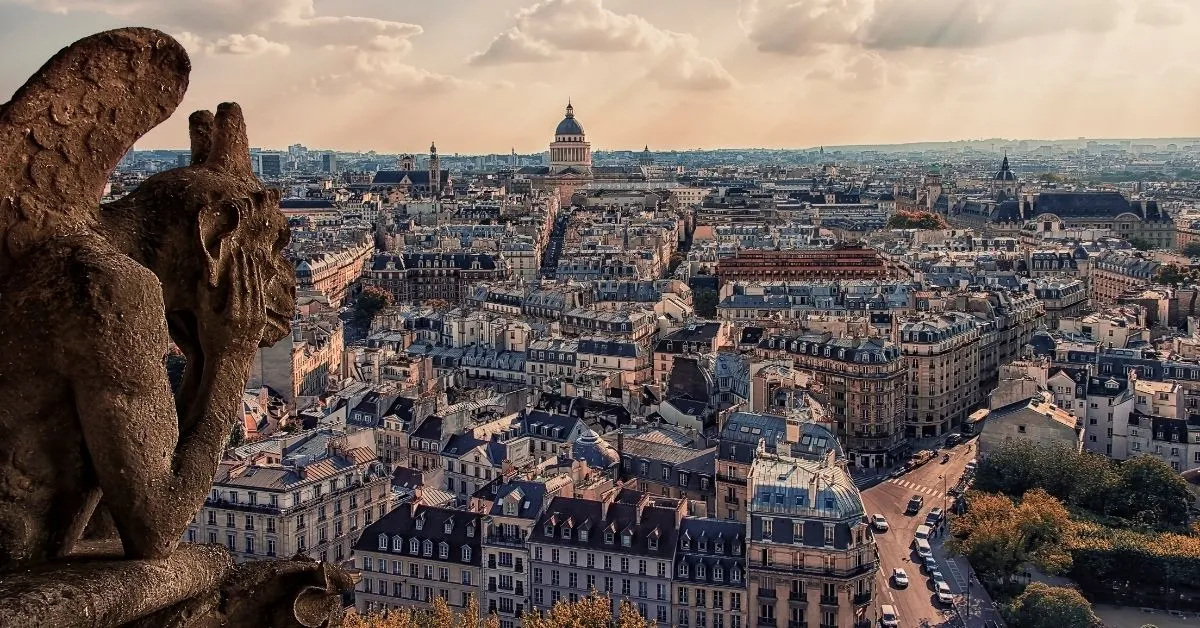 Bordeaux
Bordeaux is undoubtedly one of the best cities to live in France for wine enthusiasts and ocean lovers. The stunning port city is surrounded by a gorgeous coastline, an expansive national park, and, of course, the famous wine region. The elegant, trendy city offers a high quality of living and is perfect for digital nomads looking to enjoy the finer things in life. 
However, aside from the abundance of nature, culture and history, Bordeaux has recently become a hub for high-tech startups. This and the influx of millennial expats have dramatically modernized the city.
Nowadays, you'll find a never-ending array of trendy restaurants, hip cafes, and high-quality coworking spaces. 
Anticafe is a warm and welcoming coworking space consisting of a rustic wood interior and ultra-modern amenities. It has a cafe-like vibe but without the noisy kids and irritating tourists!
Alternatively, if you want to maximize your productivity, you'll love Now Coworking Bordeaux. Situated along the Garonne river, the large office space features an expansive terrace for outdoor working, a video studio, gym, yoga room, bar, and a wellbeing program for members.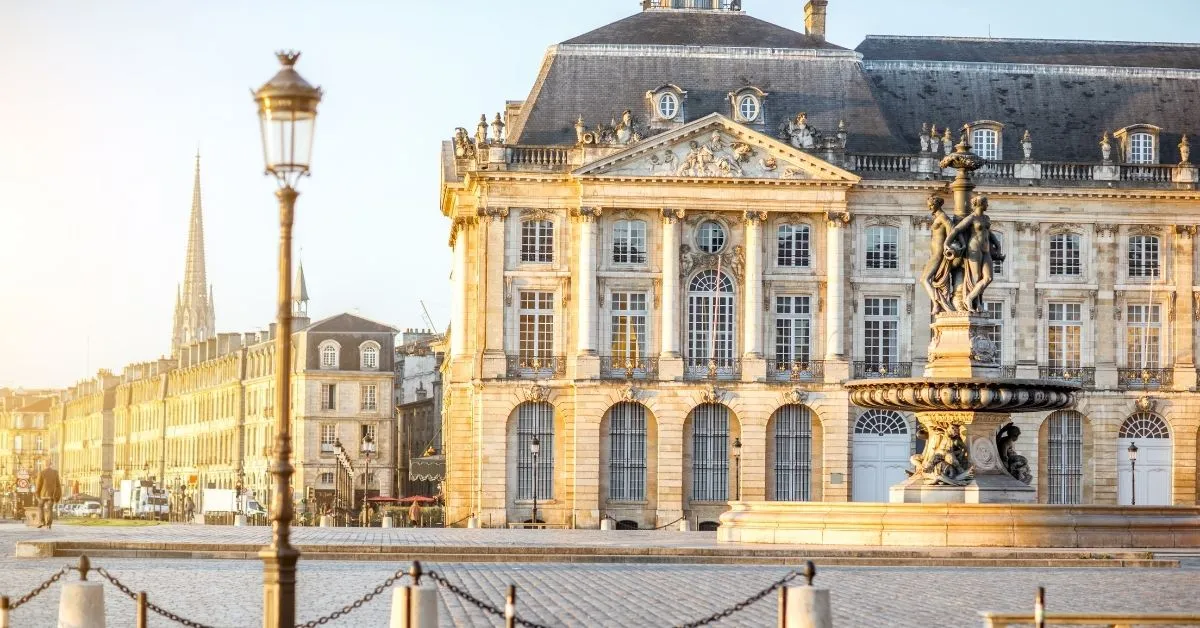 Final Thoughts
As you can see, France offers a diverse range of cities and towns, so whatever vibe you're after, you'll find the ideal place to live and work here.
Even so, if you're still unsure which area is for you, take a visit to each of these five best cities to live in France and decide for yourself.
Love coworking spaces when traveling? Take a look at the most inspiring and coolest coworking spaces in the world.