I can tell summer is just around the corner now, because more and more people are asking me about Norway's most famous tour: Norway in a Nutshell.
There are a few different versions of this tour, depending on whether you'll be departing from Oslo, Bergen, Voss, or Flåm, but they all have the same objective: to take you through the beautiful scenery of the Flåm Railway, Aurlandsfjord, Nærøyfjord, and Stalheimskleiva.
So for everyone who has asked for my personal Norway in a Nutshell tour review here it goes: I don't think it's worth it.
Okay, maybe it's a bit more complicated than that.
The Norway in a Nutshell tour itself is amazing. Like, it really does take you through some truly gorgeous places. I did it with my friends as a teenager and loved it. In fact this photo I took on the tour was my desktop background for a good 8 years: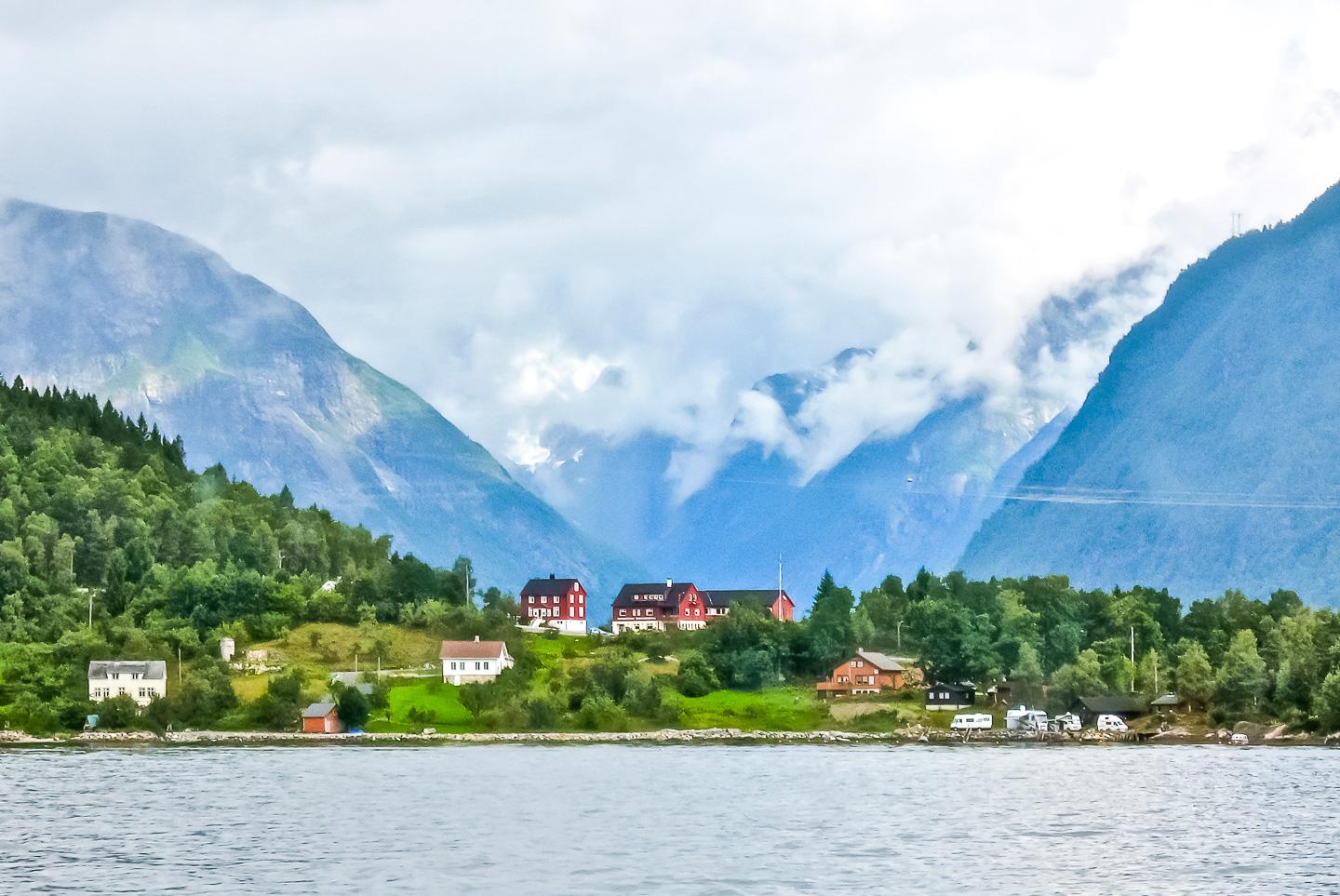 I just have two problems with the Norway in a Nutshell tour: 1. it uses public transportation and 2. you'd be able to see more for less money if you rented a car.
The first point is actually my biggest issue with the tour – Norway in a Nutshell isn't a guided tour, it just provides you with a set of tickets, all of which you could book independently for much cheaper. So you're essentially paying a (pretty high!) fee to have someone book tickets that you could easily book online yourself.
In my opinion, this almost feels like a bit of a scam. Almost. 
I mean, the convenience of having the tickets booked all together in one place is certainly worth it for some (especially as a few legs of the journey can't actually be booked in advance otherwise – though they also don't need to be), but it seems a little crazy to me that this is sold as an expensive tour when all you're actually getting is a bunch of public transport tickets.
But the dumbest part is that if you're booking through the tour, you're going to be traveling on all of the busiest buses, ferries, and trains, with everyone else who has booked the same tour. Whereas if you did the same route independently you could choose transport times to avoid all the crowds.
Wait, actually the dumbest part might be that the tickets you get with the tour are not real transport tickets. You will still have to wait in line when you arrive to exchange your Norway in a Nutshell tickets for the actual train, bus or boat tickets. And no, your ticket does not reserve you a spot either. So what's the point?
Norway Travel Guides! I've gathered all my best advice for planning an incredible trip through Southern and Northern Norway in two 95-page ebooks covering my top recommendations for places to visit (both on and off the beaten path), the best times of year to visit, how long to visit for, the best accommodation choices, transportation, what to eat, what to pack, and how to plan the perfect itinerary.
You can purchase the Norway Travel Guides here.
Now, Fjord Tours, the company behind Norway in a Nutshell, has been around since 1982. And I really don't mean to disrespect them. They offer a wonderful service for people who don't know how to book tickets online, or would prefer to pay someone to do so.
But this 2021! Thanks to the Internet we can all book these tickets on our own now, so for many of us the service offered by Norway in a Nutshell is simply outdated. Why wouldn't we just book our own tickets, where we can choose our own departure times and forego paying someone else a hefty fee, especially when planning a trip to an already very expensive country?
So if you're not able to rent a car in Norway, I recommend doing a DIY version of the Norway fjord tour by booking the same itinerary yourself. You'll save money (especially if you book your trains well in advance!) and have more flexibility to avoid the busy travel times and maybe take the journey a little more slowly, if you have time.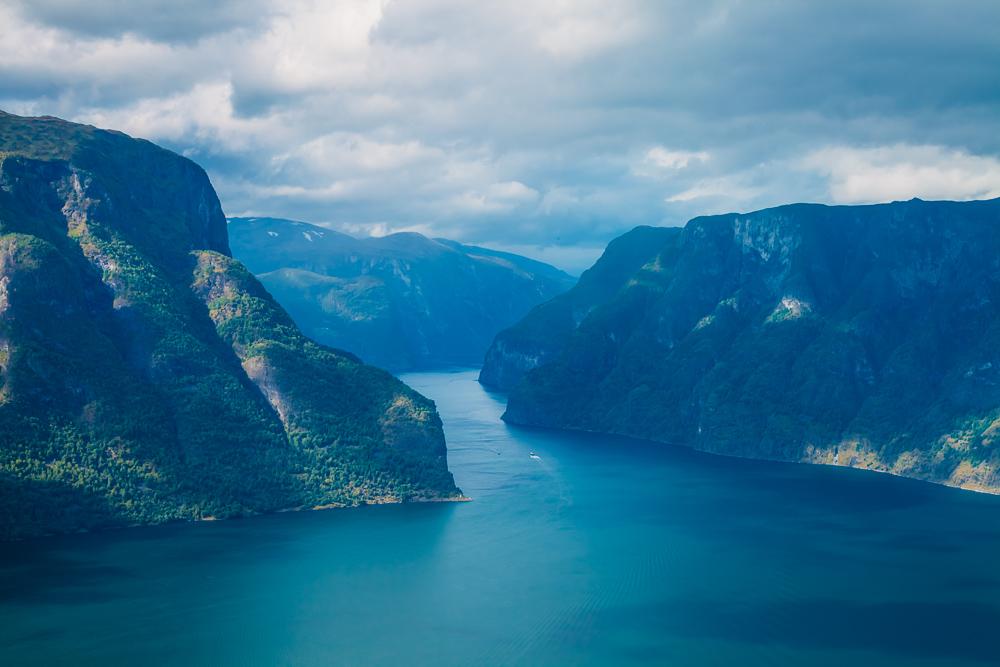 Booking the Norway fjord tour route independently
It's actually incredibly easy to replicate the Norway fjord tour because they give you all their itineraries on their website. So if you want to do the exact Norway fjord tour you can simply find the itinerary you want to copy here, and then book your train, ferry, and bus tickets yourself.
So for example, if you want to do a tour starting and ending in Oslo, enter Oslo as your start and end point. 
Note: this tour gets incredibly crowded in the summer, especially in July, so I would highly recommend visiting outside of that time if at all possible.
Another advantage of booking this Norway fjord tour independently is that you can supplement it with some other really cool tours and activities since you'll be deciding all of your own transport times. You'll find some really great adventure tours and activities here (like zip-lining and even taking a helicopter ride over the fjords!). And since you'll be saving money by booking your Norway fjord tour yourself, you'll have extra money for adding activities.
Booking trains in Norway
You can book the train on the Vy website. If you book well in advance (you can book them up to three months in advance) you can get a really good deal on a "lowest price" ticket for the longer stretches – I've booked 10 hour train rides for 249 NOK (less than $30).
I just checked, and for August 5 you could still get a ticket from Oslo to Bergen for 249 NOK:
Or, if you're following the Oslo Norway fjord tour itinerary, you could get a train from Oslo to Myrdal for 249 NOK:
Then you can get the train from Myrdal to Flåm for 430 NOK:
There are some regional trains, like the one to/from Bergen from/to Voss, that you can't actually book in advance. But don't worry, these trains don't have assigned seats so you just need to arrive at the train station in good time to buy your ticket and you'll be fine (worst case, if you board the train late you might have to stand if it's very full).
Now, the one annoying thing about booking the Vy trains yourself is that the website won't process credit cards from the United States, Canada and Australia, because apparently they lack a security protocol used for safe payments in Europe.
Instead you can pay online with PayPal, or if you don't have PayPal  (though really, you should have PayPal) you'll have to call Vy at +47 23 62 00 00. They speak perfect English, so you can just tell them which routes you want to book and then they'll send you a link to pay with your card. It sounds like a pain, but it should actually be really easy!
Booking a fjord cruise in Norway
You can then book your fjord cruise here, and again you can either follow the Norway in a Nutshell itinerary and book the same Nærøyfjord cruise, or choose a different ferry or time (if you go early or late you can avoid some of the crowds).
Be aware that these cruises do book up, so you'll definitely want to book this one in advance! Personally here I'd choose the 17:00 ferry, which should be much quieter, and then I'd spend the night near Gudvangen (which is gorgeous).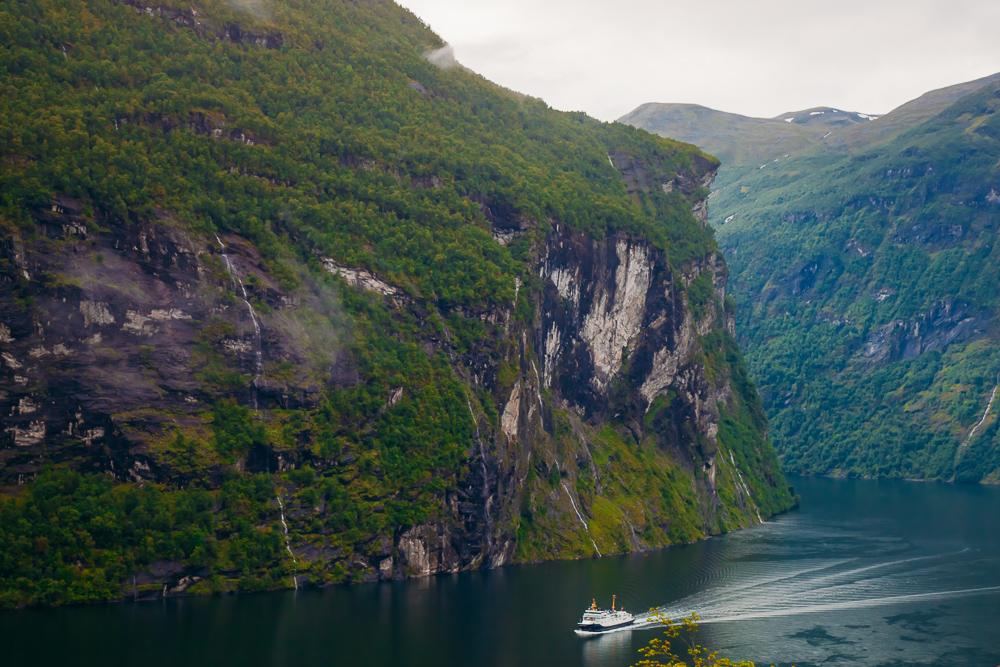 And when you're in Gudvangen you could also stop by the Viking Village. This isn't a museum, but a village where people live like Vikings. There are regular guided tours from June to September, and you can talk to the locals who have chosen to live like this even today.
It's a really interesting way to learn more about the Viking era, from people who are so incredibly passionate about it that they continue to carry out the traditions and way of life.
Booking buses in Norway
While you do want to book long bus journeys in advance, as tickets online are cheaper than buying on the bus (I actually tend to just book them on my phone right before boarding the bus), depending on your route you'll probably just be using the local bus on this journey, where you'll by your ticket from the driver. Again, just get to the bus stop in time and you'll be fine.
You can check the local bus schedule for the buses around Hordaland on Skyss, and Vy.no also sells bus tickets for some routes (from Gudvangen E16). So for example, from Gudvangen (Gudvangen kai) to Voss (Voss Stasjon) you'll simply put in the two stations and see the timetable – you can then choose to get the same bus that's listed on the Norway fjord tour itinerary, or you could get an earlier or later one, depending on what you want to do.
One thing to note: only the bus departing to/from Gudvangen kai (the dock where the ferry leaves from) from/to Voss will do the hairpin route via Stalheimskleiva. There are also some express buses to/from Gudvangen E16, but they go through a tunnel instead, and the bus stop is about 500 meters from the ferry dock.
And then from Voss you'll probably be getting the train back to Oslo or Bergen, which you can again book on the Vy website.
If you were going straight back to Oslo you could get the evening train so that you can see the scenery (luckily at this time of year it will stay light!), or you could get the overnight train. Personally I would get the evening train, as there are many hotels right near the train station in Oslo, so it won't be a problem getting in late.
So the total cost for roundtrip from Oslo via Voss (I included an overnight by Gudvangen here, so the hotel would be extra) would be 1622 NOK (about 190 USD). If you booked the same tour with Norway in a Nutshell it would cost 3420 NOK (about 400 USD) – that's a 1798 NOK difference, or about 211 USD!
So the tour can be half the price if you book it yourself. That's kind of absurd, no?
Seeing Norway by car instead
Usually I'm a huge fan of public transport, especially trains, but in Norway I always always prefer to travel by car. First because renting a car in Norway is usually cheaper than using public transport (at least if you're two or more people), and second because having a car gives you the freedom to explore more of the countryside.
Read also: How to Plan an Epic Road Trip in Norway
The Flåm Railway is a beautiful rail journey, but I also found it to be an incredibly frustrating experience because I wanted to be able to stop in the prettiest areas and explore off the track a bit. And unlike some train journeys I've taken in the past, the Flåm Railway doesn't actually go anywhere special that you couldn't go with car, so you actually will be able to see more if you drive around the fjord region instead. 
Plus then you can get farther off the beaten path, which is especially helpful in the summer when the Norway in a Nutshell tour route is so, SO crowded. 
You can also potentially save a lot of money by renting a car, not only because public transport is expensive in Norway, but also because the cheapest accommodation options are usually outside of the main tourist areas with few to no public transport connections. So by renting a car in Norway you can potentially save on transportation AND accommodation. 
Norway is also one of the easiest countries I've driven in. Yes, the roads have lots of twists and turns, but they're generally quite wide (at least compared to some other places I've driven!) and with very little traffic. The only time I don't like driving in Norway is in the winter when there's lots of snow on the roads.
So yes, if you are at all able to rent a car in Norway I would 100% recommend taking a road trip around the fjords instead of doing the Norway in a Nutshell tour.
You can find my favorite road trip route from Bergen here, or you could follow the Norway in a Nutshell route more closely.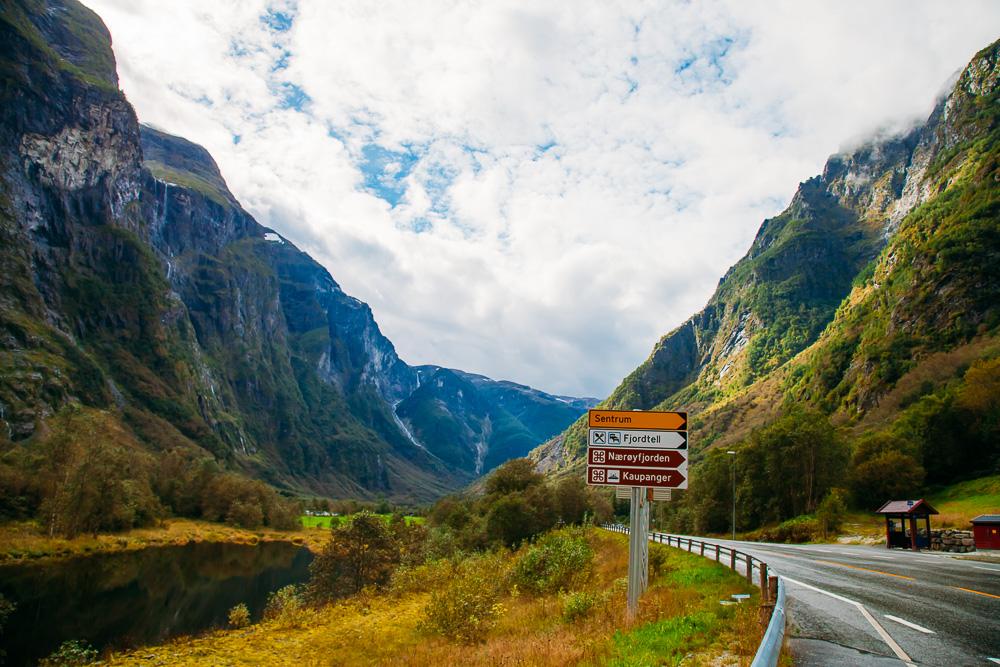 I've also written up a post with my top picks for places to stay along Sognefjord (including some lovely off the beaten path villages). If you're on a really tight schedule you might not be able to stray too far off the main route, but I highly, highly recommend taking a look at my list and seeing if you can stay at at least one of these places, because they are so much nicer than the main tourist spots.
And then of course if you want to see the fjords from the water you can book a fjord cruise. Again, I recommend doing a cruise early or late in the day, as midday can get really crowded with tour groups.
Want to see more of my travel photos? Follow me on Instagram here ♥
Want to see more of my travel videos? Subscribe on YouTube here ♥