Cozumel is a beautiful island just a ferry away from Playa del Carmen. If you're searching for a quiet safe spot in Mexico, Cozumel is a great destination.
In this guide, we'll discuss safety in Cozumel so that you can discover for yourself how safe Cozumel is.
PSSST. Your travel medical insurance can now cover COVID-19!
If you grab SafetyWing Nomad Insurance, it'll be covered just like other illnesses. I've been using it since 2019 and I can assure you it's the perfect solution for nomads like you and me.
But first, let's address the special measures in Cozumel regarding the pandemic.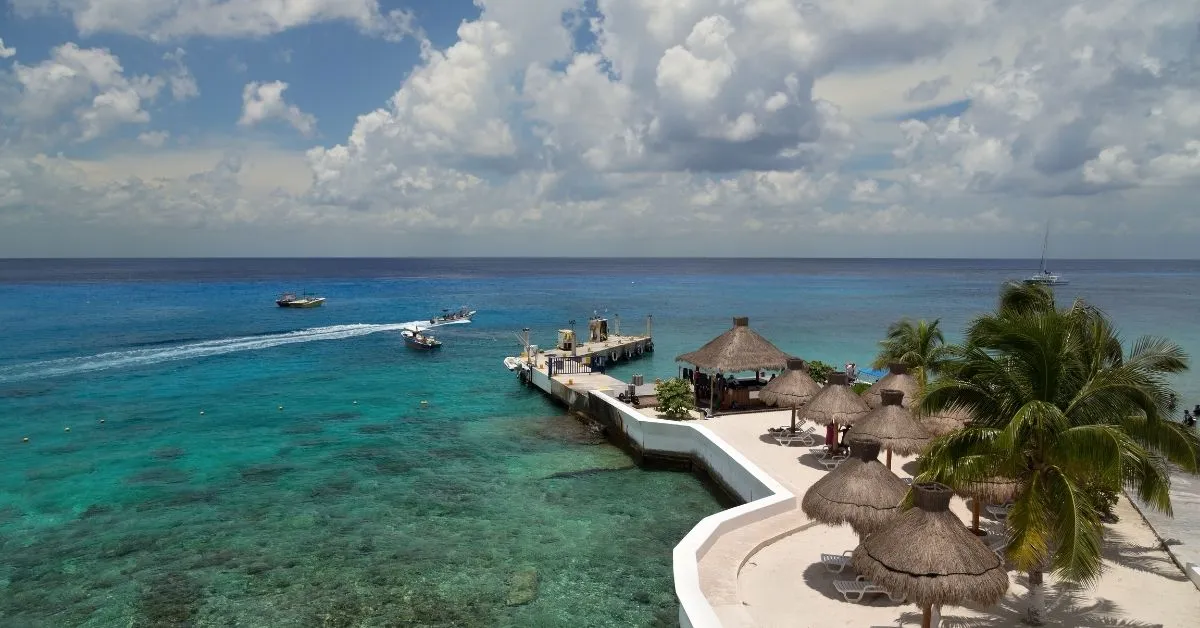 Cozumel Safety During The Pandemic
Cozumel has extra measures when it comes to the pandemic. Right before entering the ferry, we saw several signs and potential fines for not wearing a mask in a public place. 
That said, it's recommended to have a mask in spaces where social distancing is not possible (even if you are outside).
How Safe Is Cozumel, Mexico
Now, you may be wondering "is Cozumel safe?" Yes, overall Cozumel is safe, but as you would do in any other destination, it's important to stay cautious especially when abroad.
That said, if you've been traveling to Mexico before, you should know that overall, Cozumel feels safer than other destinations. In fact, Cozumel is not known for having violent crimes.
This is why Cozumel is becoming more popular amongst expats and digital nomads looking for a safe destination in Mexico.
In the following section, we'll discuss things to avoid to remain safe in Cozumel as well as tips or things to look for during your stay in Cozumel.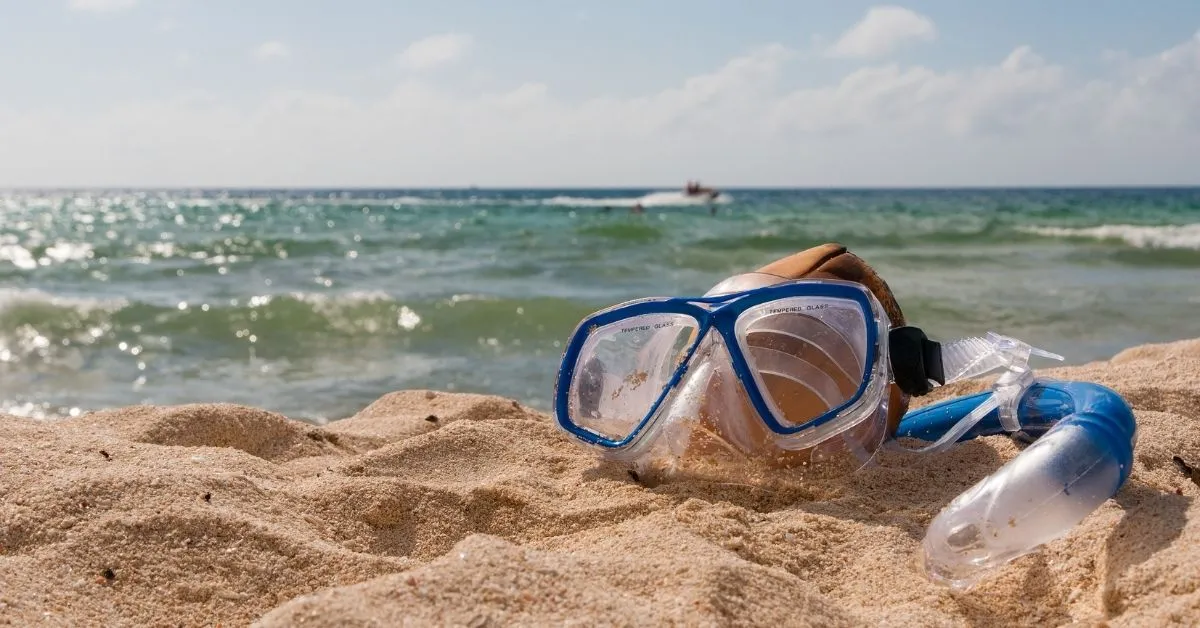 Tips To Stay Safe In Cozumel
If you want to remain safe during your trip, make sure to keep an eye out on the following:
If you decide to rent a jeep or a car, make sure it's in good condition. Unfortunately, most cars are pretty old, and you may want to pay a bit more to have a car you can drive safely around Cozumel.

If you decide to rent a scooter, make sure you know how to drive and that you feel confident driving around the island.

If you decide to dive in Cozumel, make sure the equipment used is in good condition. The sea can be unforgivable, so an extra check will make you feel safer.

If you go swim or snorkel in Cozumel, keep an eye out for jellyfish. When we were there, a friend got stung, and we saw other people getting stung by jellyfish too.

Avoid the hurricane season between August and October if you can.

Do your research before renting a car or a scooter. We usually read reviews on GoogleMaps to make sure we'll have a good experience renting with a shop.

If you drink alcohol, make sure to stay respectful and in control. This way, you'll avoid trouble.

Pick well-rated restaurants to avoid any digestive issues. While you may not always be able to avoid it, be careful with what you eat!
Obviously, you should also purchase travel insurance for your trip to Mexico. We recommend using SafetyWing, but you can learn more about travel insurance here.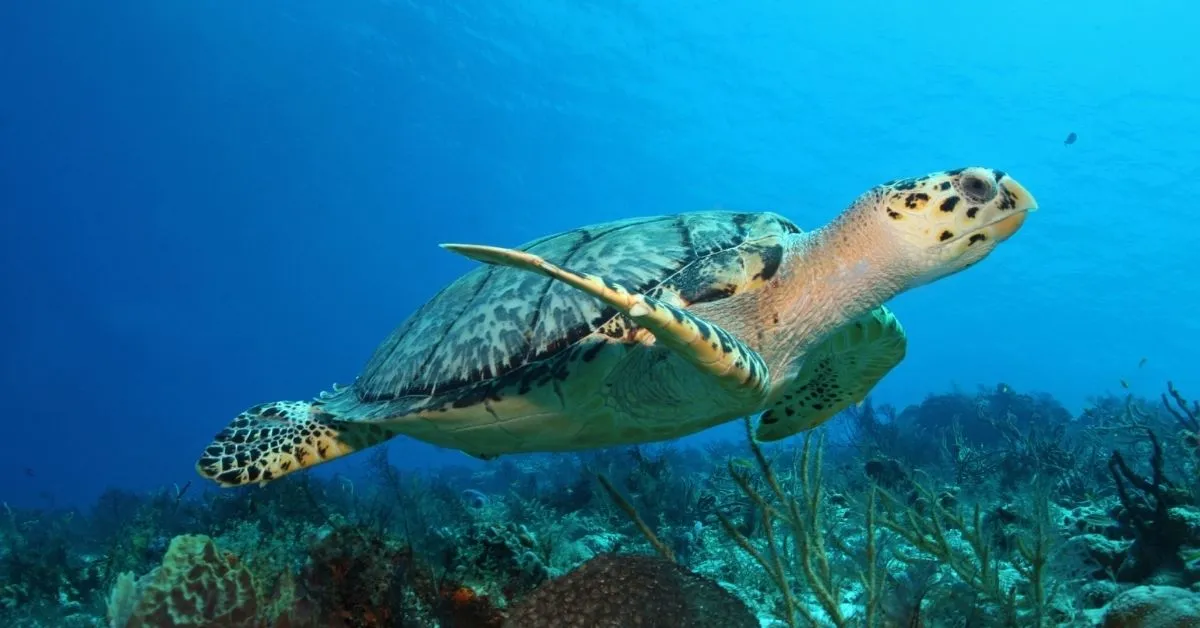 Traveling Alone In Cozumel
As Cozumel island is safe, traveling solo is not a problem! You may need to take extra precautions if you're alone but it's pretty much the same as you would do in any other destination. 
For example, do not leave your belongings unattended on the beach. But if you must, you could bury it under your towel, or ask someone on the beach to keep an eye on it.
When it comes to walking alone at night, you should avoid areas where you feel uncomfortable like you would do in any city, really.
Traveling As A Woman In Cozumel
The same safety measures should be taken as a woman. Ideally, I'd recommend picking a hotel well-located where you can easily walk around without having to take a taxi alone. 
That said, do not trust strangers or display any expensive jewelry to remain safe.
As mentioned before, Cozumel is a safe island, so you will likely feel comfortable there.
Final Thoughts On Safety In Cozumel
As mentioned several times above, Cozumel is safe. In fact, it's one of the safest places in the Quintana Roo area. 
It's only a ferry ride away from Playa del Carmen, so if you feel like you're ready for some quiet and relaxing time away from the crowds, Cozumel is a brilliant option.
That said, with the recent crimes in the Riviera Maya, Cozumel is a better option if you wish to feel safe at all times.
Start planning your trip to Cozumel and read the following blog posts: