In a time when there seems to be so much negativity in the world, seeking out ways to make a positive impact is more critical now than ever before. As travel lovers, we can make a difference to communities all over the USA and worldwide. One way to do this is by finding an opportunity to volunteer. 
As well as doing good, volunteering while you travel can be a life-changing experience. Even if you don't leave the country, volunteering in the United States can bring plenty of adventure.
PSSST. Your travel medical insurance can now cover COVID-19!
If you grab SafetyWing Nomad Insurance, it'll be covered just like other illnesses. I've been using it since 2019 and I can assure you it's the perfect solution for nomads like you and me.
So, if this has got you wondering, 'how do I find volunteer opportunities near me,' read on to find out how you can make a difference.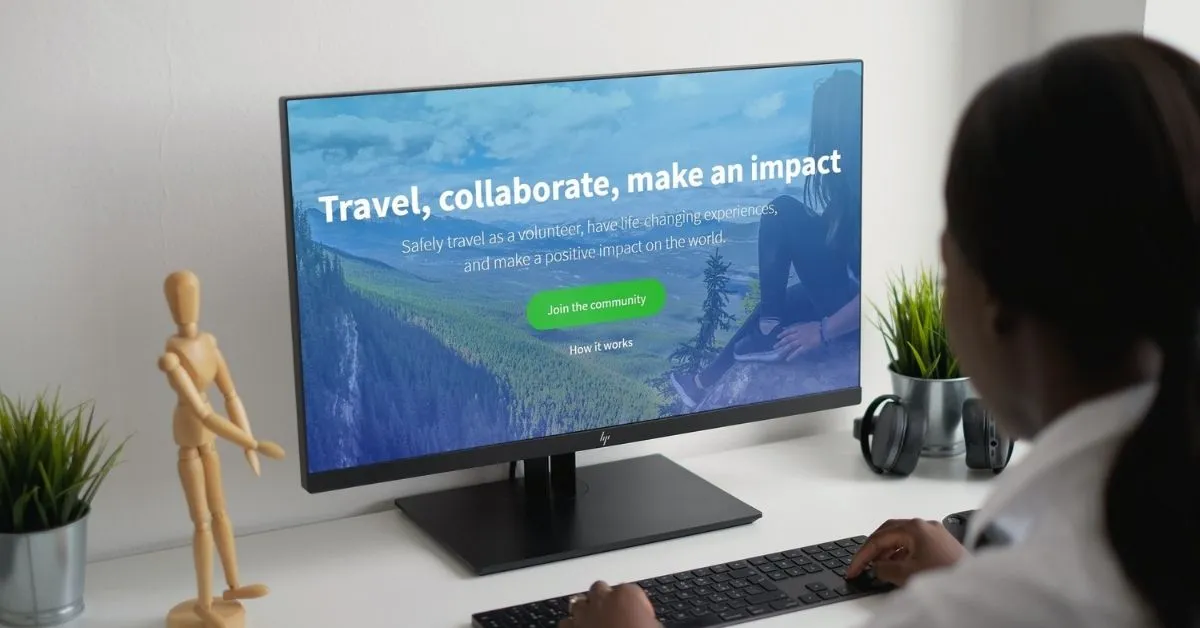 How To Find Volunteer Opportunities Near Me 
When I first started looking for volunteer opportunities near me, it felt as overwhelming as planning a backpacking trip for the first time. There is no shortage of volunteer opportunities available. Still, it can be challenging to know which ones are safe and reliable. 
Volunteer Sites (For Local And Worldwide Opportunities)
Unfortunately, some people exploit workers by offering them very little in return for very grueling and often unsafe work. This is usually the case when the reality of the volunteer position is not what you expected or what was advertised.
Therefore, to protect yourself from any bad experiences, search for opportunities on well-trusted volunteer sites like Worldpackers that offer support and insurance. Worldpackers collaborate with social projects, NGOs, ecovillages, hostels, and communities in the USA and worldwide.
They provide opportunities to travelers looking to volunteer their time in exchange for free accommodation, food, and other benefits.
Volunteer sites like Worldpackers make it easy to find the type of placement you are looking for and in your preferred area. They also break down exactly what is required of you and what you can expect, such as days off, what you have access to, and the job duration.
What's more, all the hosts are verified, and you can get in touch with the Worldpackers support team if you have any concerns before or during your trip.
To apply for opportunities on volunteer sites, you'll need to be a member. Most platforms offer free memberships with restricted benefits, along with paid plans that give you full access.
To help you get started on your volunteer journey, we're offering you $10 off your Worldpackers membership. 
Other Ways To Find Volunteer Opportunities Near Me
If you're looking to volunteer locally, you can research what social projects are around you and get in touch directly to see if they are taking on new volunteers.
For example, when I was searching for animal rescue volunteering work near me, I researched local rescue centers and shelters and then got in touch with each one. This is an excellent way to find opportunities if you have specific volunteering work in mind. 
What Kind Of Volunteer Work Can I Do?
So, perhaps you know that you would like to volunteer, but you're not sure what type of volunteer work you will most enjoy.
Nowadays, there are so many different volunteering opportunities available, so it's wise to get clear on all your options before signing up.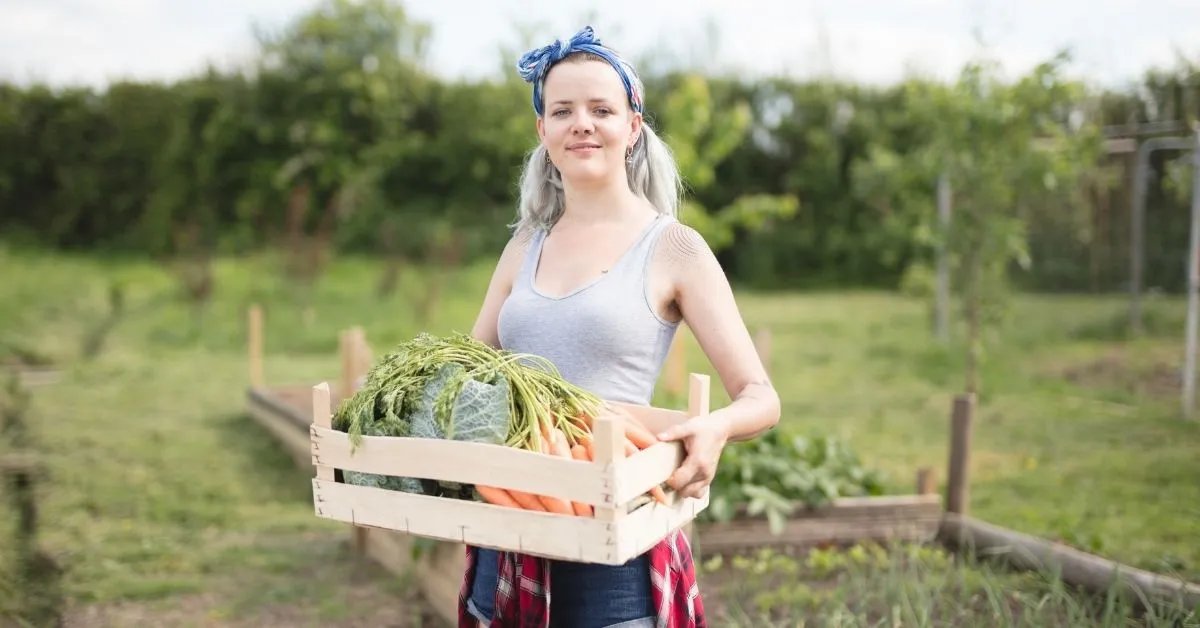 Popular Volunteer Opportunities In The USA
Here are a few examples of volunteer opportunities available in the United States.
Farm Work
There are many volunteer placements on farms throughout the United States. Some focus on animal care or cultivating the gardens, while others involve general upkeep and maintenance. Alternatively, some arrangements can be a mix of all the above. 
Volunteering on a farm can be an ideal option for animal and nature lovers. Alternatively, it can be refreshing to experience a simple way of life away from the bustling cities.
Plus, some farms offer eco programs where you can learn about regenerative farming.
NGO's
Many non-profit public charity corporations in America are always looking for volunteers to stay on-site for a few weeks and help out. For example, you can help to care for rescued and abandoned horses.
Hostels And Eco Lodges
In most popular tourist destinations, you will find hostels and eco-lodges looking for people to work for accommodation. This makes for a cheap way to travel around the states because, let's face it, hotels can be pretty expensive in America. 
When volunteering at a hostel or eco-lodge, you will most likely be expected to help with cleaning, housekeeping, and sometimes hosting. Granted, this is not the most exciting work.
However, many places will throw in extra benefits like complimentary breakfast, transport, and activities.
Campsites
A campsite can present an ideal opportunity to volunteer for any avid camper. If you want to switch off from your devices and get in touch with nature while meeting new people, you can help maintain the camp's grounds in exchange for a free tent and food. 
Housekeeping And Child Care
If you like to connect with the local culture, you might consider volunteering to help out a local family on your next trip.
This type of volunteer job will allow you to stay in the family's home, share meals together, and learn about the community of a new place. These placements often include cleaning, taking care of pets and children, and helping on home projects.
Additional Volunteer Opportunities In The Rest Of The World
Here are a few examples of projects found on Worldpackers across the world.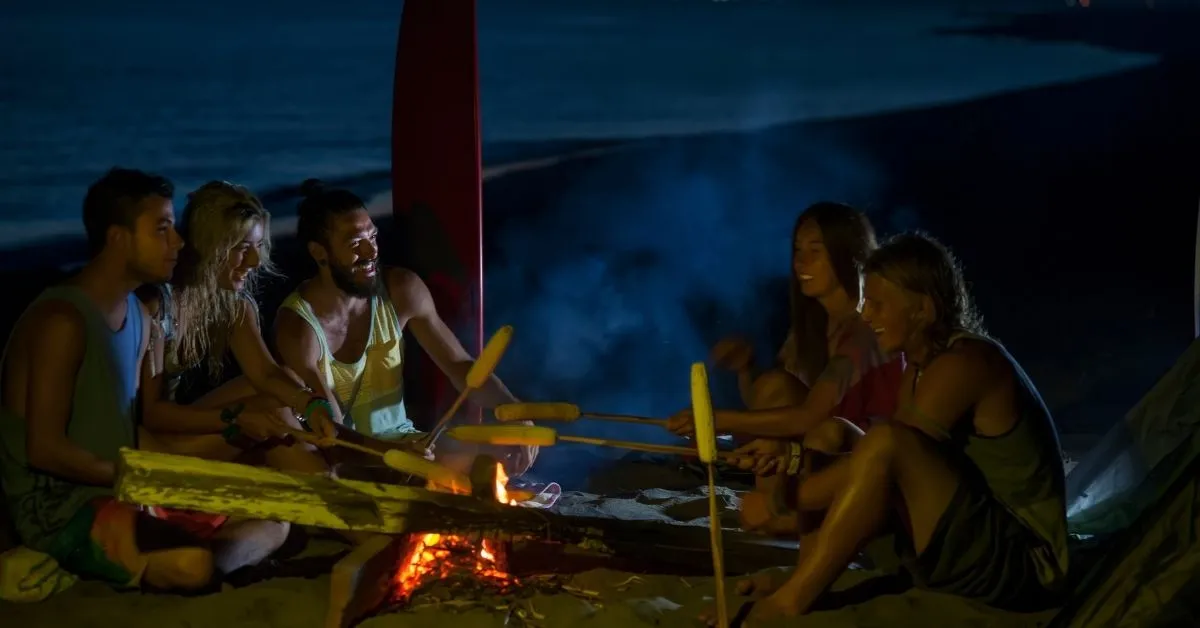 Permaculture Projects
Are you interested in learning how to make agriculture more sustainable? If so, you can volunteer on a permaculture project in South America or Europe.
These types of placements can be extremely rewarding, especially if you stay for a while and witness the progress made. They are also an incredible learning experience and can give your trips great purpose.
Surf Camps
Volunteering at a surf camp will never feel like too much work when you get free surf lessons and unlimited board usage. The work at a surf camp is similar to at a hostel or eco-lodge; you'll be cleaning, maintaining the grounds, or cooking.
Moreover, if you're an experienced surfer, you can volunteer to teach at a camp in exchange for a free trip to a beautiful part of the world.
Holistic Centers
If you're an aspiring yogi but don't have the money to splash out on a yoga retreat, you can volunteer at one instead.
By volunteering at a holistic center, you can participate in yoga classes and therapeutic activities for free. It also so happens that yoga retreats are often held on blissful tropical islands or beautiful nature spots.
Schools
Many schools around the world warmly welcome native English speakers to teach to the children. Teaching English to underprivileged kids in Asia or South America can be one of the most fulfilling and memorable travel experiences.
By volunteering some of your time on an extended vacation or backpacking trip, you can actively change children's lives for the better!
Community Projects
There are so many more community projects you can get involved in that will allow you to experience a new part of the world most authentically.
For example, many community projects in Africa require volunteers to help build houses, look after orphaned children, or photograph and promote the charity work there.
Benefits Of Volunteering
We've touched on the main advantages of volunteering already.
However, there are many more benefits of giving your time to a cause, either in the USA or overseas. 
Fulfillment

– If you're volunteering on a community project either at home or abroad, you'll feel a fantastic sense of satisfaction knowing you are giving back and helping to do good in the world. 

Cheaper travel

– Volunteering gives you free accommodation, food, and other benefits that allow you to travel for cheaper and for a prolonged period. 

Meeting people

– Not only will you meet many people on your placement, but volunteering as a group builds deep connections fast. Therefore, you're bound to return home with a handful of new life-long friends.

Cultural immersion

– We travel to see how the rest of the world lives, open our minds, and see the planet from a new perspective. Immersing yourself in the local culture by volunteering in the community will help you do just that

Sense of community

– By learning about the local community, you become part of it. The people you are helping will greatly appreciate what you are doing for them and go out of their way to make you feel welcome and included in the community.

Personal development

– Volunteering is also a fantastic way to build your confidence and grow as a person. Not only will you learn new skills, but the unique experience will teach you so much about yourself too!
Final Thoughts
If you've ever had the thought, "should I look for volunteer opportunities near me?" I hope this article has inspired you to start your search. We know that world travel may not seem doable right now.
However, there are many beautiful places on your doorstep and plenty of opportunities to make a difference all over America.