If you dream of experiencing the Japanese way of life, read on to learn the best cities to live in Japan.
Japan is a unique and exciting country with beautiful scenery and rich culture. Of course, Japan is most known for Tokyo's neon lights and advanced technology, but you'll find there is much more to Japan than big city life. 
PSSST. Your travel medical insurance can now cover COVID-19!
If you grab SafetyWing Nomad Insurance, it'll be covered just like other illnesses. I've been using it since 2019 and I can assure you it's the perfect solution for nomads like you and me.
The Land of the Rising Sun has 7,000 islands full of natural wonders, like Mount Fuji, cherry blossoms, and enchanting forests. Moreover, Japan's quirky culture of anime, geisha, and origami make it a fascinating place to live and work.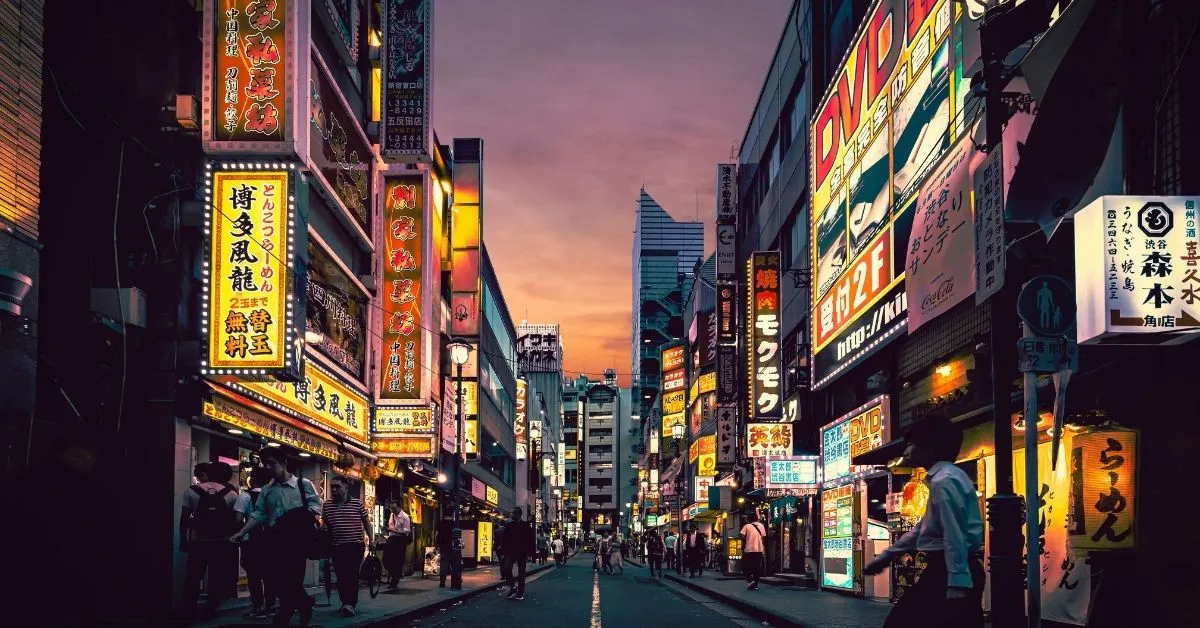 Tokyo 
Tokyo takes the top spot on every list of the best places to live in Japan due to its excellent quality of living, non-stop entertainment, and futuristic attractions.
Moreover, as the most populated city in the country, Tokyo has a solid international vibe, so it is an excellent city for expats who don't speak any Japanese. 
Despite being incredibly busy, getting around Tokyo is easy thanks to the efficient metro system. Tokyo is also one of the best cities to live in Japan for foodies, as it's home to many of the best sushi bars and Japanese restaurants in the country.
What's more, as the fashion capital of Japan, Tokyo is an excellent place for shopping. Museums, art galleries, high-end bars, and nightclubs are all plentiful here, too.
Of course, living in one of the most famous cities in the world does come at a cost. Tokyo is the most expensive city in Japan, from rent to food. Moreover, if you get claustrophobic, the constant crowds may get a bit too much for you.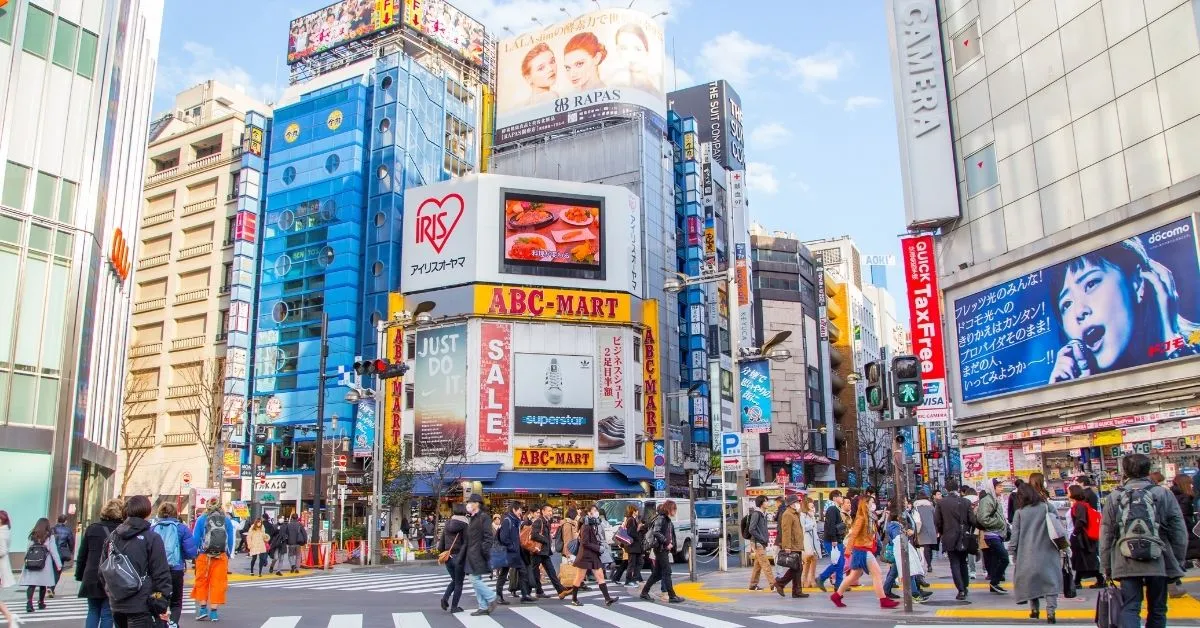 Yokohama
Yokohama is less than an hour's drive south of Tokyo and is the 2nd most populous city in Japan. This doesn't mean it feels crowded, though, as there are only around 3.7 million people, compared to the 14 million in Tokyo.
---
Planning your upcoming adventures? Travel by bus! (It's cheap!)
---
Therefore, Yokohama is a good alternative for expats moving to Japan. Here you can enjoy the big city life without feeling like a squashed sardine. 
Yokohama is a huge business and cultural hub with plenty to see and do. The city has its own amusement park, an expansive Chinatown, and futuristic architecture.
Like Tokyo, Yokohama is a fab place for foreigners interested in tech as there are plenty of jobs in this field. 
Rental costs are cheaper here, so in recent years expats in Japan have opted to base themselves in Yokohama rather than Tokyo. This means the city has a growing expat community, many of which live in the tower apartments in the waterfront Minato Mirai district.
As it's within easy reach of Tokyo, it is possible to live in Yokohama and commute in. However, this will increase your living costs significantly.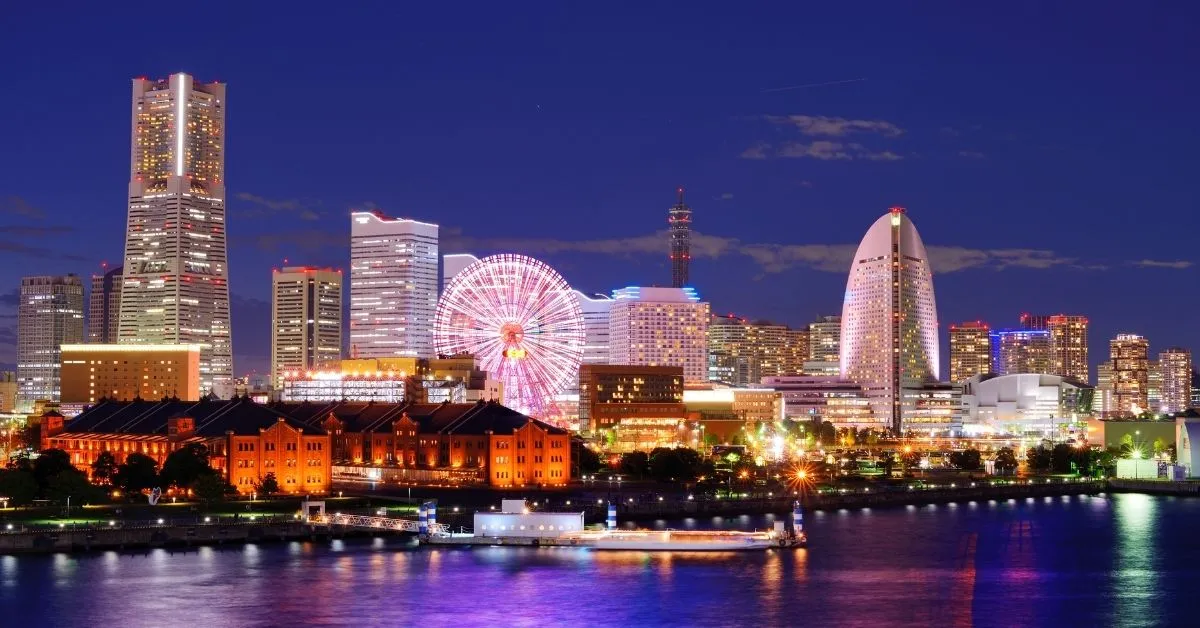 Osaka
Osaka is a large port city in the Kansai region of Honshu, best known for its incredible street food culture and friendly locals. With around 2.7 million residents, the city has a more relaxed feel than Tokyo but is just as fun.
One of the best areas for foreigners is Amemura (America Village). This neighborhood is full of Western-oriented youth culture with retro stores, hip-hop bars, and vibrant US-themed street art.
Because the people here are so friendly and welcoming, Osaki is one of the best cities to live in Japan as you'll instantly make friends.
However, if you choose to base yourself here for a while, it could be worth learning some basic Japanese. While English is widely spoken in Osaka, it's not as easy to get by without knowing the language as Tokyo.
The cost of living in Osaka is around 30% lower than in Tokyo. There are fewer job opportunities, but Osaka is an excellent city to head to for a fun-filled Japanese experience if you're a digital nomad.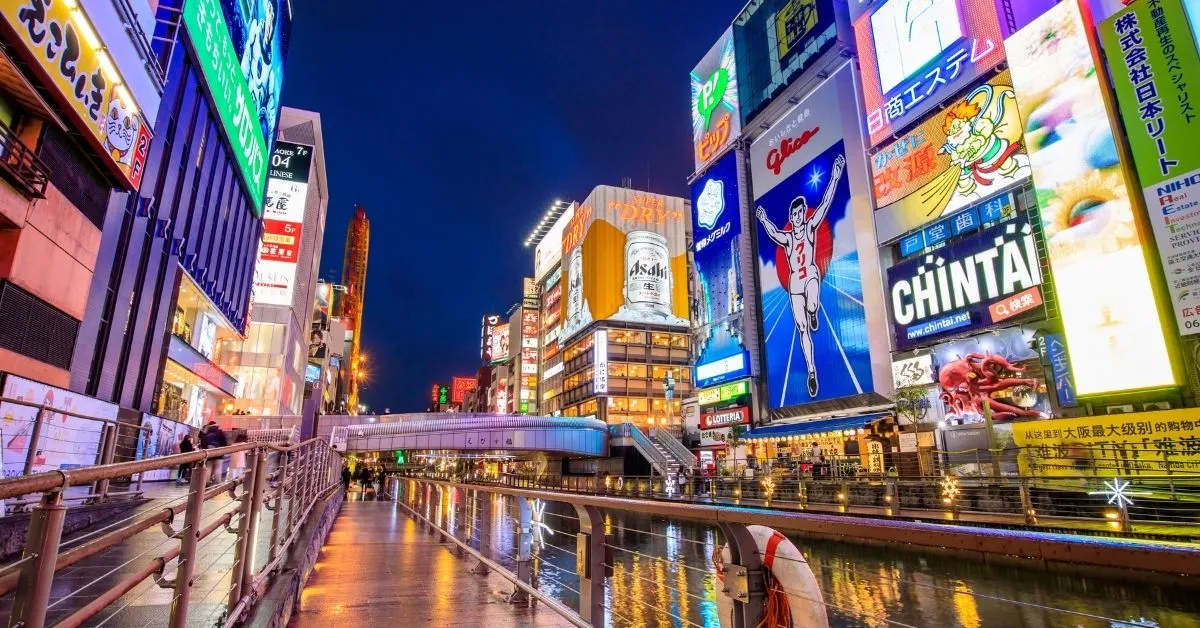 Kyoto
The beautiful, culture-rich town is one of the best cities to live in Japan for expats looking to experience the country's authentic traditions and learn about the country's history.
If futuristic technology doesn't float your boat, you'll love Kyoto as it displays a historical side to the country that the bigger cities lack. Plus, everywhere is stunning to look at, from the pretty shrines to the fairytale palaces and pristine gardens.
Kyoto has a strong food culture, especially when it comes to kaiseki dining, the traditional multi-course Japanese dinner. You can experience this tradition and the famous geisha culture in the entertainment district of Gion. 
Along with the natural beauty and rich heritage, Kyoto is the cheapest place to live in Japan, so it is a top consideration for digital nomads.
However, as there are few job opportunities, it may not be the best choice for expats looking for work. It also lacks the high-quality shopping and nightlife of some bigger cities.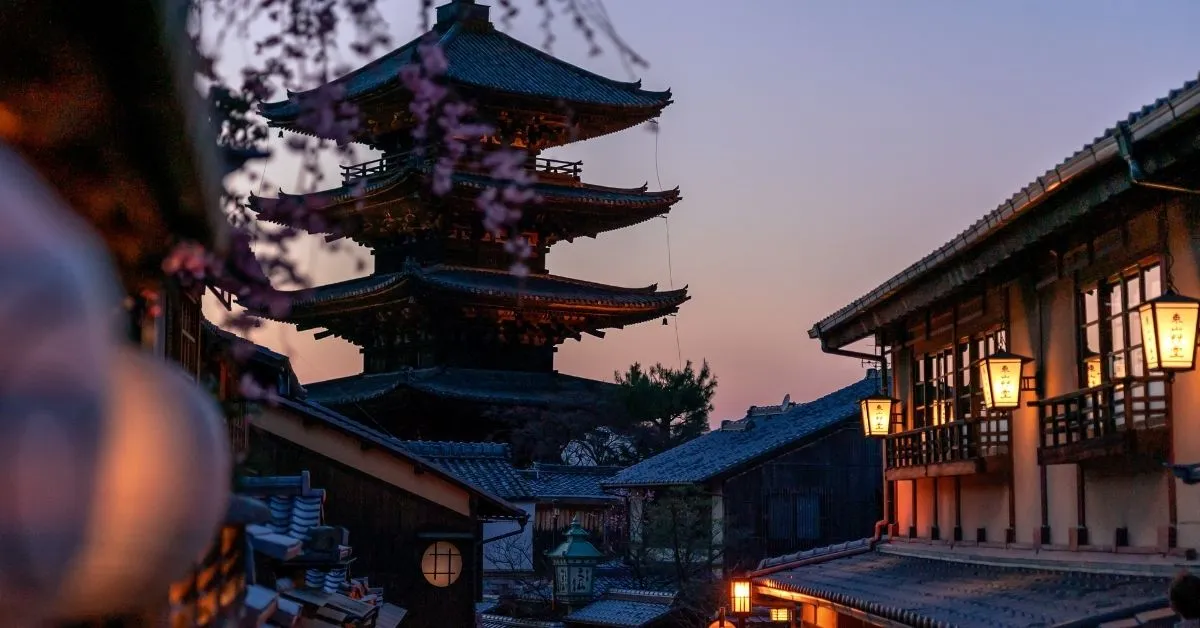 Sapporo
Sapporo is the capital city of the mountainous island of Hokkaido and is popular with expats seeking milder summers. The town sees average temperatures of ​​20-25° in the summer months, but the winters are cold, sometimes dropping below zero.
Nevertheless, it's one of the best cities for cherry blossom viewing. So if you're planning to spend a few months in Sapporo, plan your trip to see this natural beauty in April or May. 
While the city is built up, the blissful mountain backdrop does give Sapporo a relatively peaceful vibe. But, of course, there's plenty to do here, too, from skiing to hot springs to museums and galleries. Plus, Sapporo has the best Miso Ramen in Japan!
Living in Sapporo is very affordable, with rental prices in line with Kyotos. It is also potentially the safest place to live in Japan, with a safety score above 90.
However, while the ski resorts attract plenty of international tourists, there is not much of an expat community here nor job opportunities for foreigners.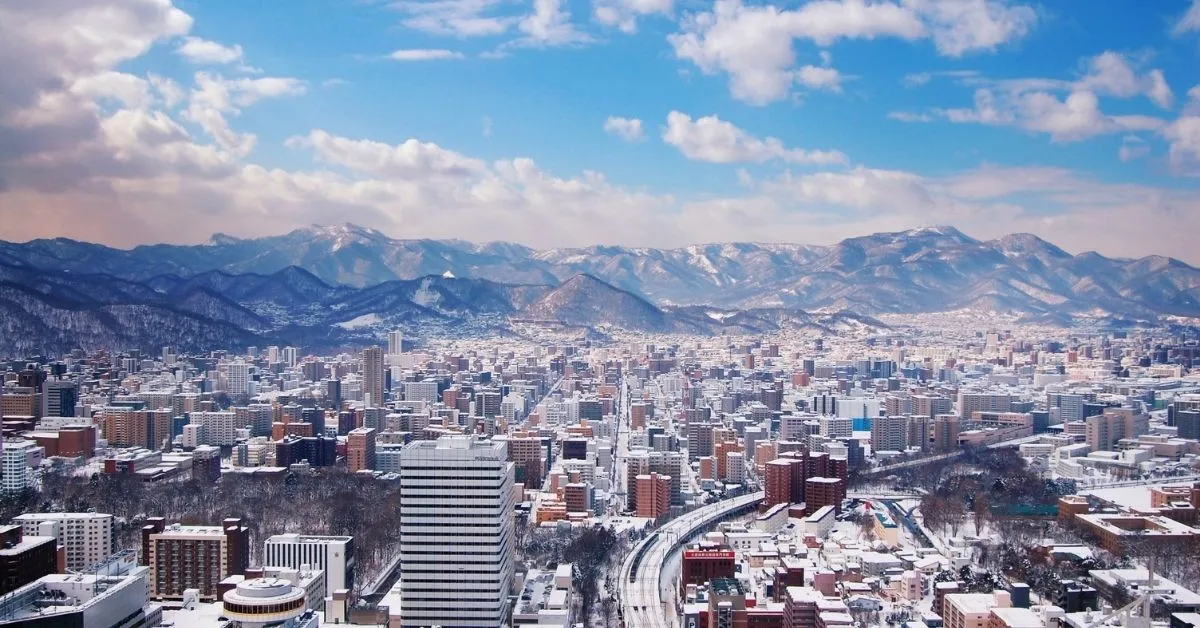 Fukuoka
Fukuoka sits on the northern shore of Kyushu Island and is the biggest city in Southern Japan. It's also one of the most picturesque, with mountains on three sides and the gorgeous Hakata Bay on the other.
Fukuoka is an incredible city for expats seeking a relaxed lifestyle. Here you'll enjoy lovely beaches, peaceful temples, and plenty of greenery. 
The nightlife and food scene are excellent in Fukuoka, and there are modern shopping complexes, too. The city truly has it all and is accompanied by a low cost of living.
What's more, it's a highly safe place to live in Japan and has a low risk of earthquakes. However, the downside is that there aren't as many foreigners residing here as in the more famous Japanese cities.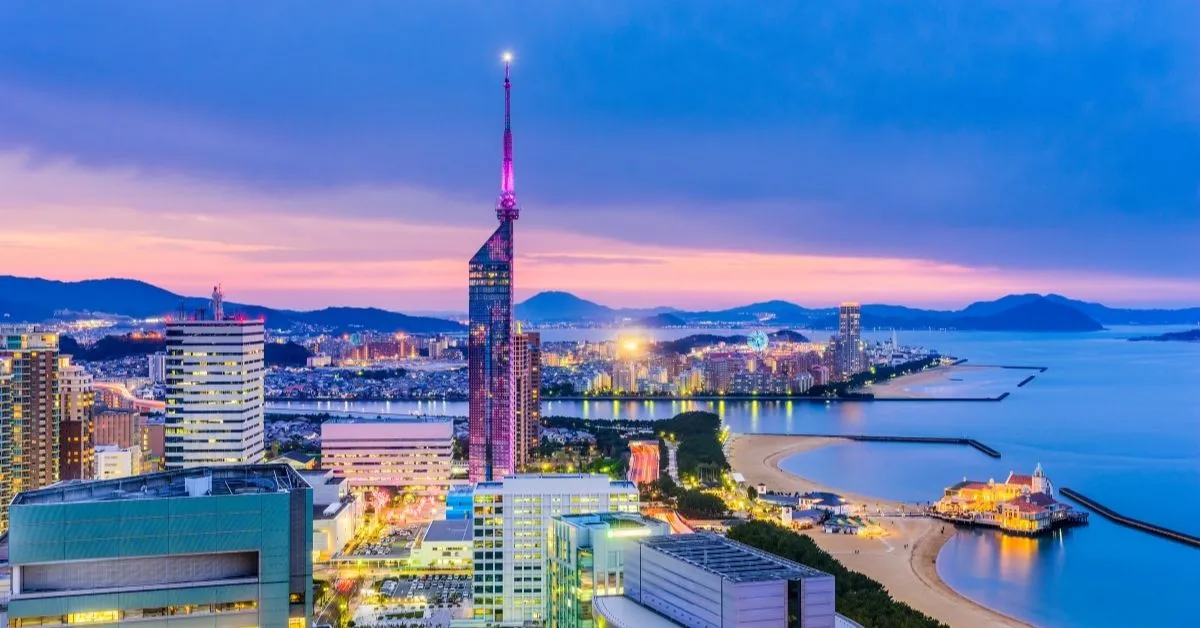 Nagoya
Nagoya is a medium-sized city on the Pacific coast of Honshu with around 3 million residents. Although it's largely unknown to tourists, there is a small expat community. 
Nagoya is often referred to as a smaller version of Tokyo. It has the same iconic highlights as Tokyo, like bright neon lights, karaoke bars, and towering department stores. However, there are several cultural heritage sites amidst the modern conveniences, too.
One of the most appealing things about Nagoya is how easy it is to navigate. As it's not huge, it doesn't take long to get a general sense of where everything is.
Plus, it has the most efficient train network in Japan that's also super affordable. And when you want to get out of the city, Japan's three historical towns, Kyoto, Nara, and Hida Takayama, are nearby.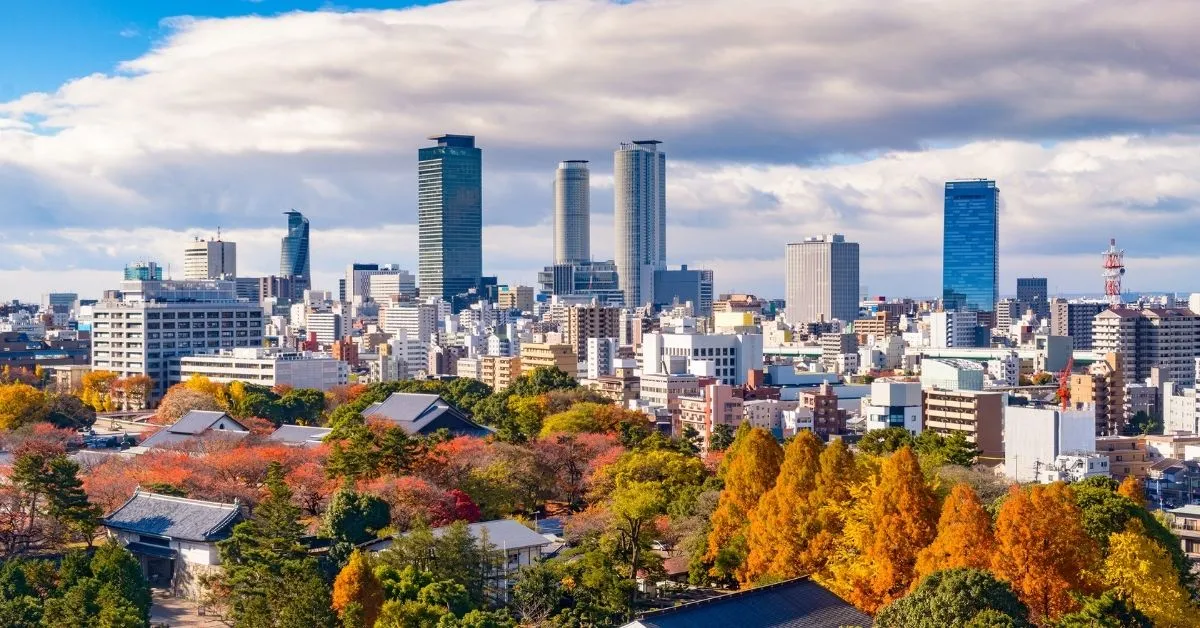 Sendai
The northern city of Sendai is a cultural hub that is on the rise for many reasons. The low cost of living, friendly locals, and excellent food are just some reasons why expats are now seeing Sendai as one of the best cities to live in Japan.
In addition, despite having all the amenities of a big city, Sendai maintains a small-town community feel, so it is a fantastic place to integrate with the locals.
However, the downside is that English is not widely spoken here, so you need to enroll in some language classes. If you're planning on moving to Japan long-term, Sendai is a fabulous choice, though.
There's always something going on, and the city hosts many annual festivals. Plus, as the winters are cold and snowy in this region, you can head to the nearby ski resorts.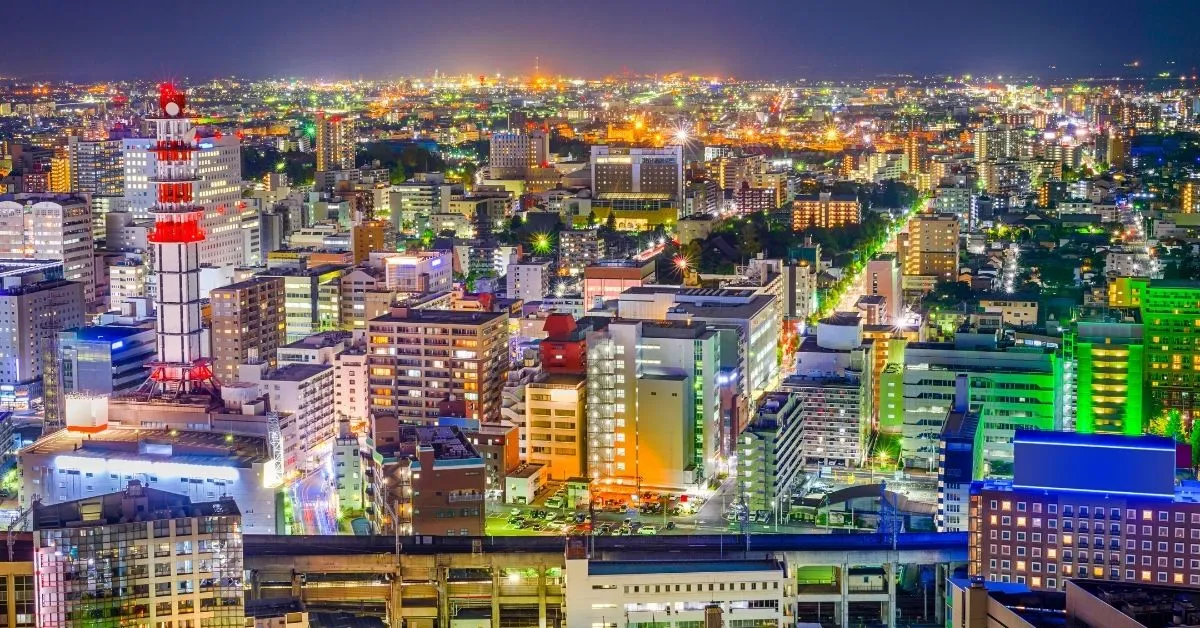 Final Thoughts On The Best Places To Live In Japan
These Japanese cities offer a unique but equally incredible experience in the Land Of The Rising Sun. Even so, as Japanese culture can sometimes seem out of this world, many digital nomads will opt for Tokyo for familiarity.
However, once you've been living in Japan for some time, you can check out the lesser-known cities for a more authentic adventure.
Not sure if Japan is the right destination for you? Read one of the following expat guides: