Looking for the perfect beach in Cozumel, Mexico, to swim with your children, or the best spot to jump on your board and catch the waves? 
The wonderful thing about this charming island is that you can easily do both! On the west side, the waters are calm, making them ideal for families and great for snorkeling, whilst the waves and currents on the east side make it ideal for surfing.
PSSST. Your travel medical insurance can now cover COVID-19!
If you grab SafetyWing Nomad Insurance, it'll be covered just like other illnesses. I've been using it since 2019 and I can assure you it's the perfect solution for nomads like you and me.
Take a look at some of the best beaches in Cozumel and find out just what there is to do and see at each.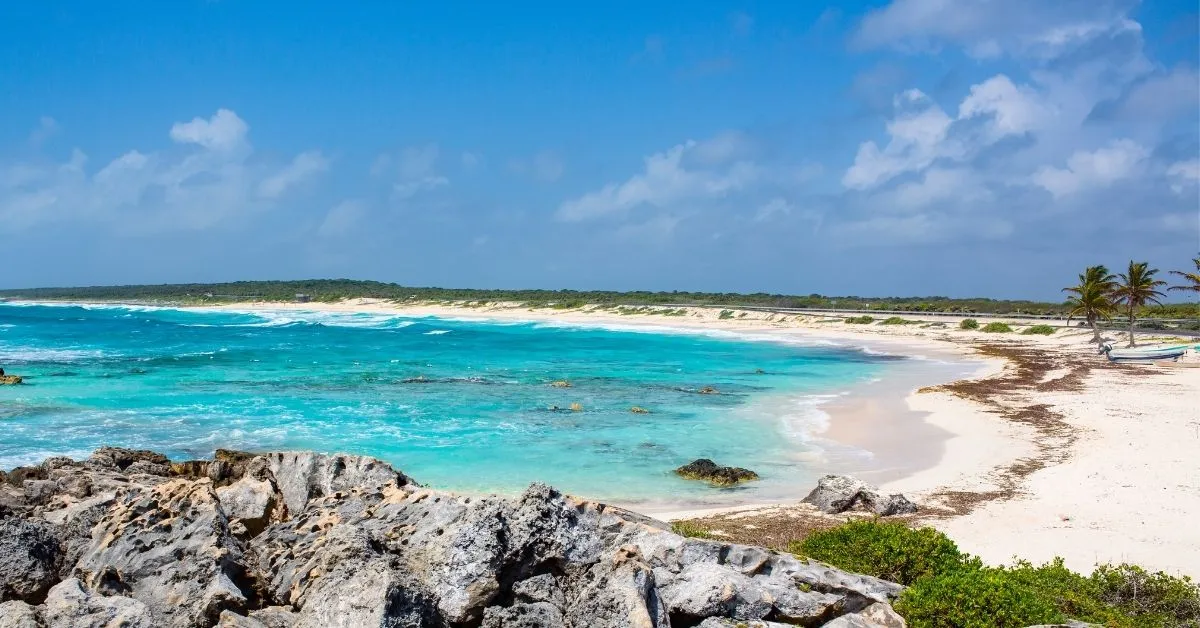 Playa Punta Morena
One of the best beaches in Cozumel to visit if you are looking for pristine white sand is Punta Morena, around halfway along the island's east coast. 
It has a rugged, untouched feel, and whilst it's not ideal for swimming, it has a small beach club with a pool that also offers refreshments and beach loungers. 
Usually much quieter than many of Cozumel's other beaches, Punta Morena has plenty of room to spread out and relax. But when the waves are at their best, it's a popular spot for surfers and you can sit and watch some cool events. 
Playa Palancar
One of the loveliest beaches in Cozumel near the port, Playa Palancar is just 20 minutes south of the cruise ship docks and is located just off the main highway. 
It has a very tranquil, relaxed feel – a world apart from some of Cozumel's more tourist-focused beaches – and is one of the few on the island offering free access. 
The swimming is good here and you can snorkel just off the shore, although there are lots of little rocks so water shoes are a good idea. 
There is also a bar/restaurant, changing rooms, bathrooms, a shower, and a couple of huts selling souvenirs.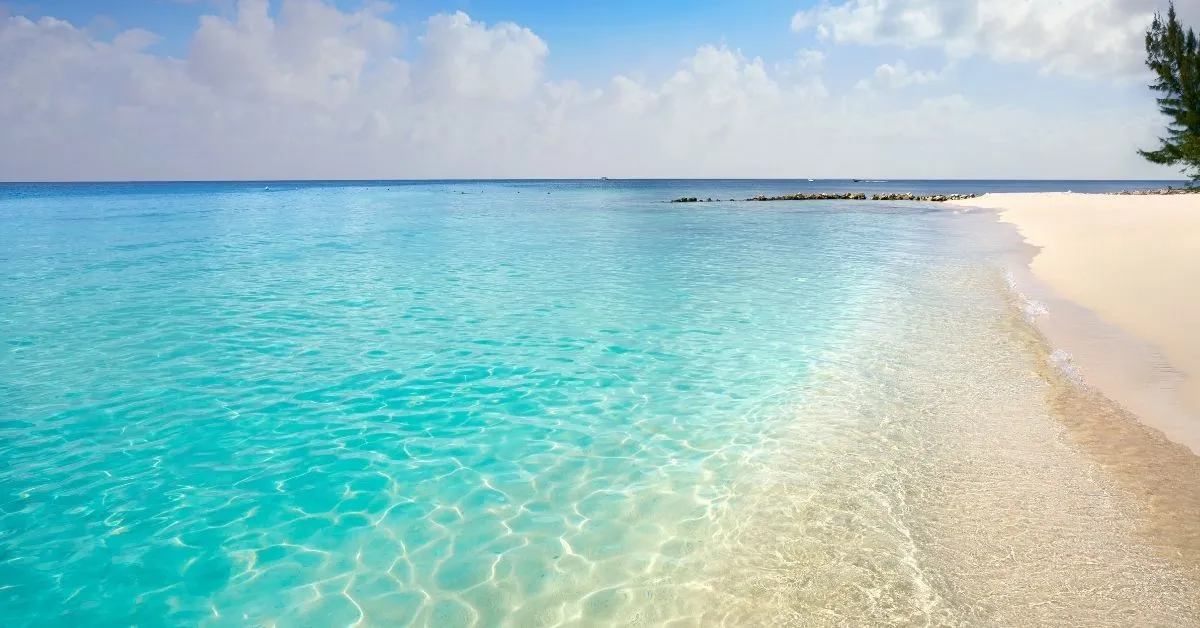 Playa San Fransisco
One of the most popular beaches in Cozumel near the port, Playa San Fransisco offers you 3 miles of stunning golden sand and is packed with things to do. 
There is a freshwater pool to enjoy, a water trampoline, and a host of watersports, including parasailing, wave runners, and water skiing. The snorkeling here is excellent and there are also 15 well-known dive sites in a radius of just 5 miles. 
Rental shops are available for everything you'll need for the day, plus there are changing rooms, toilets, and a restaurant. 
Due to its proximity to the port and wide variety of activities, this beach can be very busy, especially at peak season.
Punta Sur
The ecological park at Ponta Sur boasts one of the most beautiful beaches in Cozumel. The park itself covers 1000 hectares, made up of a series of lagoons and with much local flora and fauna to appreciate. 
The turquoise waters are perfect for swimming, the powdery white sand is ideal for sunbathing and there are many sea gardens extending throughout the reef. For the very best snorkeling, head to Chunchacab Reef, just off the shore. 
A day pass gives you access to everything that the park has to offer, including access to the lighthouse and Mayan ruins; changing rooms; a restaurant; and use of all chairs, loungers, hammocks, and umbrellas.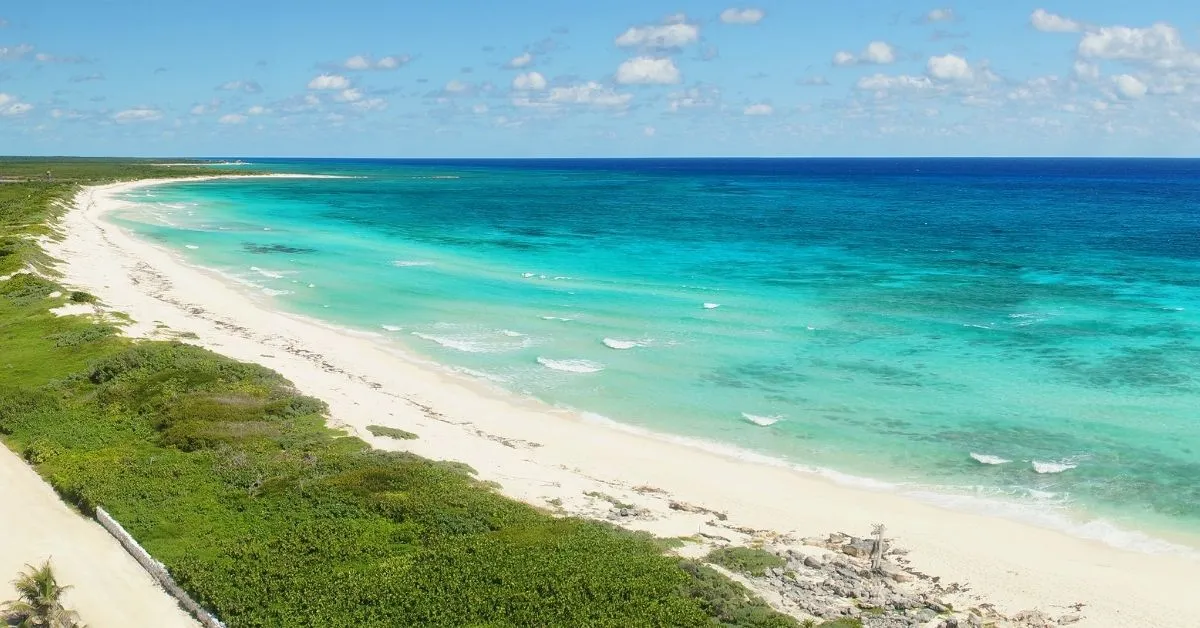 Chen Rio
Another of the most beautiful Cozumel beaches, Chen Rio is a little off the beaten track, making it a great spot to visit if you're hoping to escape the crowds during the week (it tends to be busy with locals at weekends). 
The reef here has formed a cove where the water is shallow and clear, so it's ideal for younger children, although the surf on the south side of the beach can be dangerous. 
The sand here is white and pristine, with chairs and umbrellas available to rent, and there are also changing rooms. 
Be sure to pay a visit to one of the seafood restaurants, which serve some of the best lobster on the island.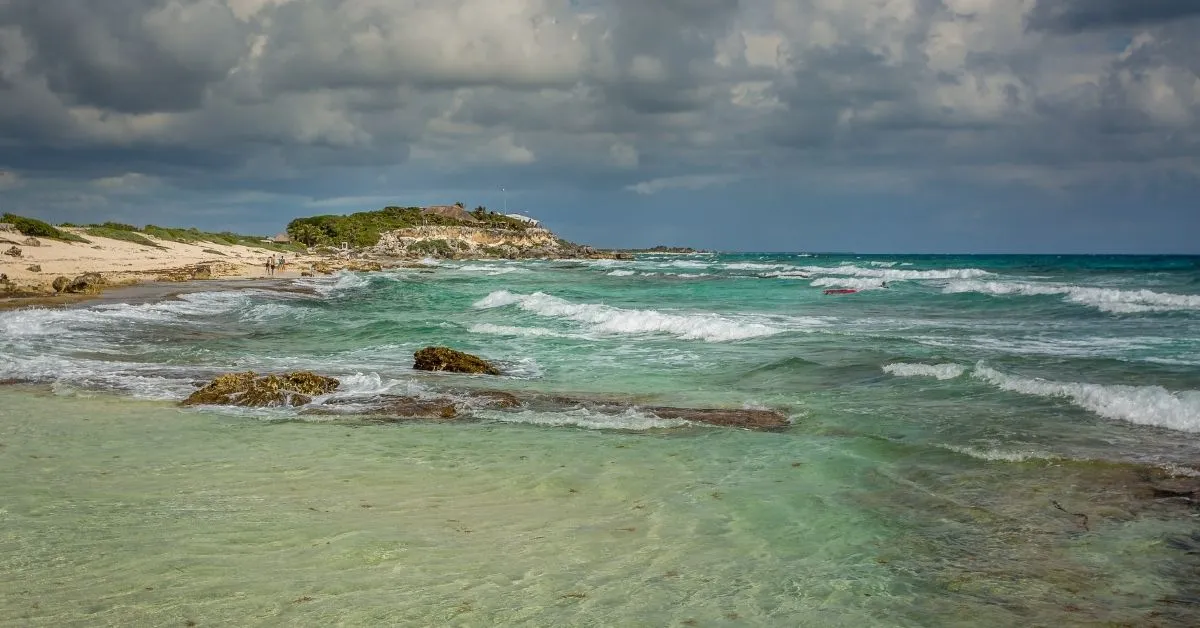 Playa Bonita
Wild and natural, Playa Bonita is one of the few quiet beaches in Cozumel, fringed with palm trees and exceptionally beautiful. Well protected from the wind, its waves are gentle and it is a great place for swimming, with clear waters and powdery sand. 
There is even an ancient Mayan ruin to visit!  However, there are no facilities at this beach so you need to prepare to be fully self-sufficient for the day should you plan to visit.
Paradise Beach
Paradise beach resort is located just 5 miles from the port is one of the most popular in Cozumel. Nevertheless, it is incredibly well maintained and always looks pristine, despite the crowds. 
You can choose to 'pay as you go' or buy an all-inclusive pass, with amenities including a beachfront with chairs and umbrellas; shaded areas; a pool with lounge chairs; bathrooms; changing rooms, and various food outlets. 
There are also lots of activities for the whole family to enjoy, from a floating water park for the kids to kayaks and jet skis. 
Playa Corona
The tranquil Playa Corona is located on the old coast road which has one-way traffic only, so it tends to attract fewer visitors. 
The main reason to visit is the excellent snorkeling – the reef is exceptional and starts just off the shore. The beach itself is quite small and the sands only extend just past the shoreline, but the water is shallow enough to be suitable for younger children. 
The facilities are fairly basic and include showers, bathrooms, and a small bar and restaurant. 
Playa Publica San Juan
This beach is a family favorite, with soft white sand and plenty of shade provided by the mature palm trees that line it, along with huts and umbrellas. 
The water is calm so it is a safe place for children to swim and there are a variety of watersports on offer. The snorkeling around the rocky area just off the shore is particularly good and the area is also popular for windsurfing. 
You'll find all the facilities you'll need here – including changing rooms and showers – and there are restaurants and shops close at hand so you don't need to bring everything with you. 
Playa El Cielo
This jaw-droppingly beautiful beach isn't easy to reach! In fact, the best way to get to Playa El Cielo is to hire a scooter to travel down the long dirt road approaching it or – better still – go by boat. 
But upon arriving you'll be glad you made the effort, as the water here is so perfectly clear that the snorkeling is magnificent and it's easy to spot starfish and rays swimming all around you. 
El Cielo's white sand may be the most beautiful in all of Cozumel and all the facilities you will need are available, including a choice of dining options.
Isla de Pasion
Known by visitors as 'Passion Island', this is a private island for which you will need a day pass to visit. Not only is the scenery spectacular – with beautiful blue water contrasted against the immaculate white sand – but you have plenty of activities to choose from during your visit. 
For children, there are water toys and a castle with a maze, whilst beach sports include volleyball, soccer, and the area's famous balloon toss. 
A pass also gives you access to open bars and a buffet, plus full use of the resort's hammocks and loungers, so it makes a relaxing visit with nothing to worry about except soaking up the sun!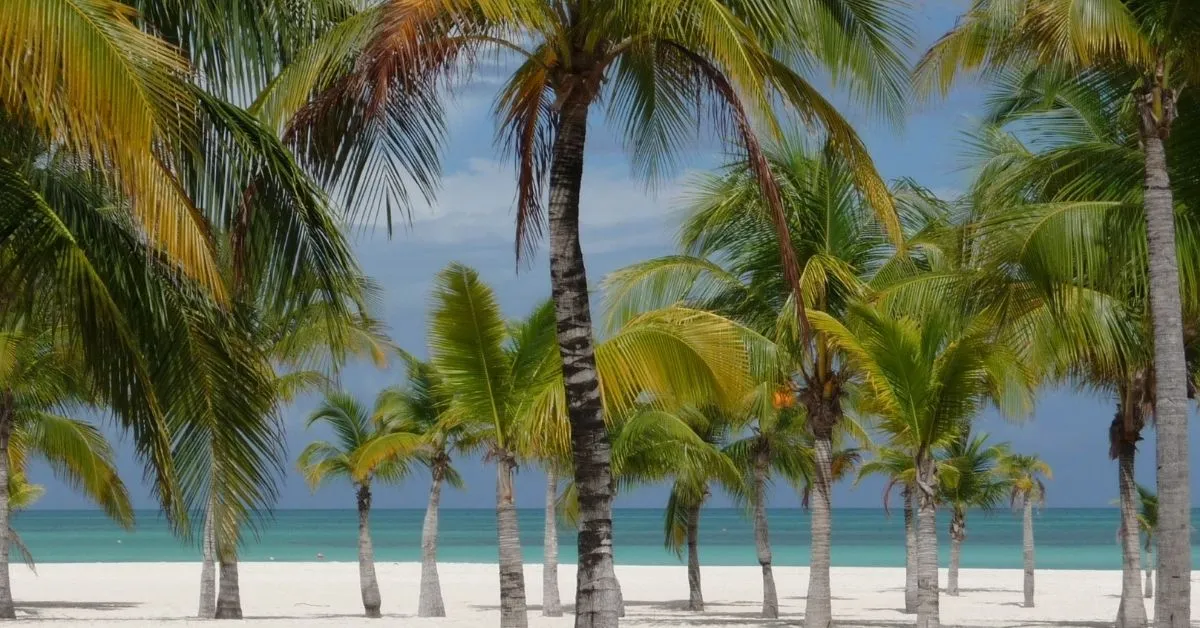 Final Thoughts
I hope this guide to the best beaches in Cozumel has helped you plan your visit and that you enjoy every moment exploring this island paradise!