Germany's strong economy and job market combined with a good standard of living make it an excellent country for expats to live and work. 
The highly developed country is one of the cleanest and well-organized in the world. In fact, Germany is renowned for its timeliness and ability to ensure things run on time.
Plus, the country's excellent infrastructure is not just efficient; it's also sustainable and environmentally friendly, making Germany a desirable place to settle down. 
If you're considering moving to Germany, you're surely wondering, where are the best cities to live in Germany?
Of course, many factors will determine the best German city for you, such as your field of work and lifestyle preferences.
Even so, there are certainly some places here that are better suited to foreigners than others.
Therefore, here are the five best places to live in Germany for anyone planning to make a move.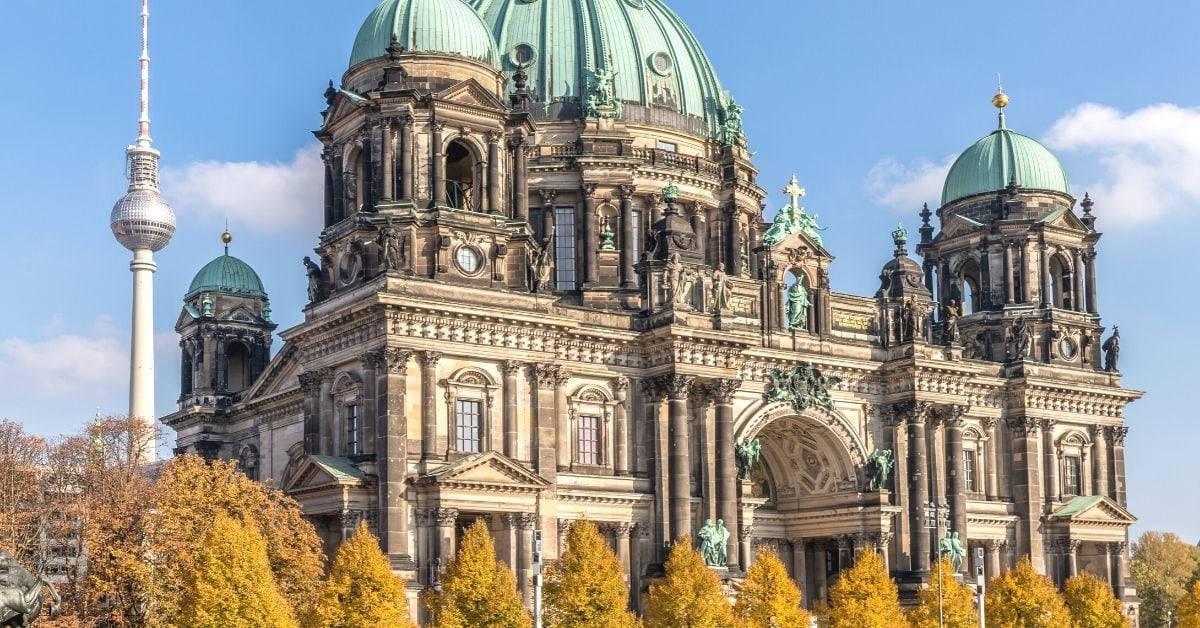 1. Berlin
Germany's capital city Berlin is naturally popular with expats.
As it's a vast city, there are plenty of job opportunities in all industries, and numerous global companies have offices here. 
However, Berlin is especially ideal for expats in Germany working in the science or technology fields, as giant corporations like SAP and Pfizer are based here.
Alternatively, Berlin is a fabulous place to live if you are looking to start your own business.
In recent years, the city has seen a spike in the number of start-up businesses and is fast becoming the start-up capital of Europe.
Aside from job opportunities, Berlin boasts a vibrant culture, varied districts, and plenty of greenery. There are so many fun things to do in Berlin that you can't miss!
In fact, what is so unique about Berlin is that despite being a bustling cosmopolitan, around a third of its surface area is nature, including parks, forests, lakes, and rivers.
Therefore, if you're looking for a balance between nature and city life, Berlin is undoubtedly one of Germany's best cities to live in.
2. Frankfurt
Frankfurt is Germany's 5th largest city. Although it's not immense, it's still a global hub for finance, commerce, and education.
Many expats in Germany who work in banking base themselves in Frankfurt.
There are HQs here for many of the biggest banks, such as the German Federal Bank, Frankfurt Stock Exchange, and Deutsche Bank.
Frankfurt is also ideal for those who prefer smaller, less crowded cities. Only 730,000 people reside in Frankfurt compared to 3.7 million in Berlin.
---
Want to get FREE accommodation in exchange for work? If you're traveling on a budget or want to save and extend your trip, this could be exactly what you're looking for. Worldpackers is a platform that connects travelers like you with hosts. It's just like volunteer work –exchange your skills for free accommodation. SAVE $10 using my discount code. Learn more about how it works here.
---
What's more, being a smaller-sized city, it's easy to live in the suburbs and commute into the city center. The cost of renting is significantly cheaper in the suburbs too.
Frankfurt may not have as much going for it as Berlin in arts, culture, and nightlife. However, it is a multicultural city where English is now widely spoken.
Therefore, if you're moving to Germany and do not speak the language, you will feel completely comfortable here.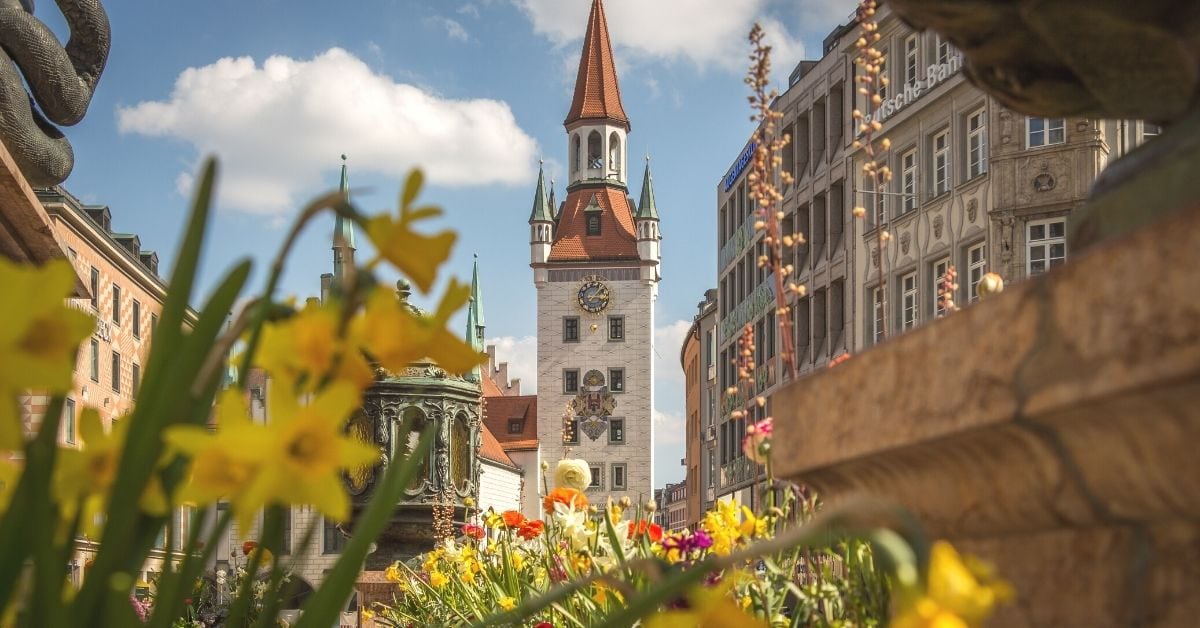 3. Munich
PSSST. Your travel medical insurance can now cover COVID-19!
If you grab SafetyWing Nomad Insurance, it'll be covered just like other illnesses. I've been using it since 2019 and I can assure you it's the perfect solution for nomads like you and me.
Munich is the most expensive city to live in Germany, but you do get what you pay for here.
The country's 3rd largest city has a lively atmosphere and a thriving nightlife scene. Plus, it is home to the ​​famous Oktoberfest music festival.
Therefore, Munich is popular with students and young expats and is one of the best cities to live in Germany if you want to be in the center of the action.
Furthermore, Munich is surprisingly one of the best places to live in Germany for families too. This is down to its top-rated schools, high employment rates, and family leisure activities available here. 
Munich is a very diverse and tolerant city that is LGBT-friendly. It even has a gay district, Isarvorstadt, where you will find many LGBT nightclubs.
There are also trendy districts like Maxvorstadt and Haidhausen, full of stylish restaurants, hip cafes, and boutique shops.
In terms of jobs, there are plenty of international companies present, such as BMS, Siemens, and Allianz.
4. Hamburg
Hamburg is Germany's 2nd largest city. Despite having 1.8 million inhabitants, residents enjoy plenty of living space, greenery, and water such as rivers and canals.
It's a fantastic city for sports, and as it's popular with tourists, you'll enjoy an abundance of great restaurants and bars here.
Hamburg has many diverse neighborhoods, from the ancient district of Altona and its beautiful old architecture to the upmarket and trendy area of Eimsbüttal.
Therefore, whatever your vibe is, you're sure to find a brilliant place to settle down in Hamburg.
Lastly, Hamburg is another of the best cities to live in Germany for bankers because of its large banking industry.
The city also has one of the country's largest ports, which provides many logistics jobs too.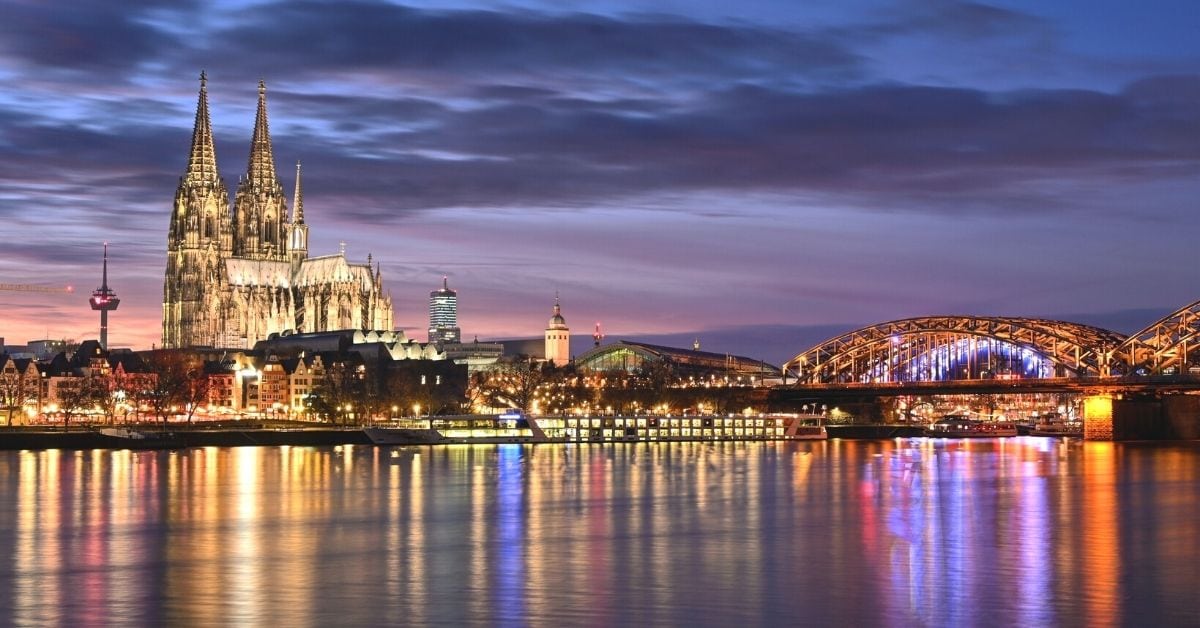 5. Cologne
Cologne is Germany's media hub, home to the most prominent national TV companies.
Therefore, for expats looking for work in the media or other creative industries, Cologne is one of the best cities to live in Germany. 
Cologne is one of Germany's most aesthetically pleasing cities.
Living here, you will enjoy the sights of many gothic and medieval buildings, such as the Cathedral and the twelve Romanesque churches.
Adding to Cologne's beauty is the lush Rhine river that flows through the middle of the city. 
This beautiful, historic city offers plenty to do, no matter your interests, including plenty of museums and art galleries.
The location is excellent too, being less than 4 hours from many major European cities, such as Brussels, Amsterdam, Luxembourg, and Paris.
Finally, if you have your heart set on living in Germany with your family, Cologne is well worth considering.
There are many family-friendly neighborhoods and plenty of fun activities on offer to keep your little ones entertained.
Final Thoughts
So there you have it, the five best cities to live in Germany.
No matter what you're looking for from expat life, you'll find it in this much-loved European country. Even so, there are so many fantastic places to settle down in Germany.
Therefore, take your time to research before you embark on your new chapter of living in Germany as an expat.