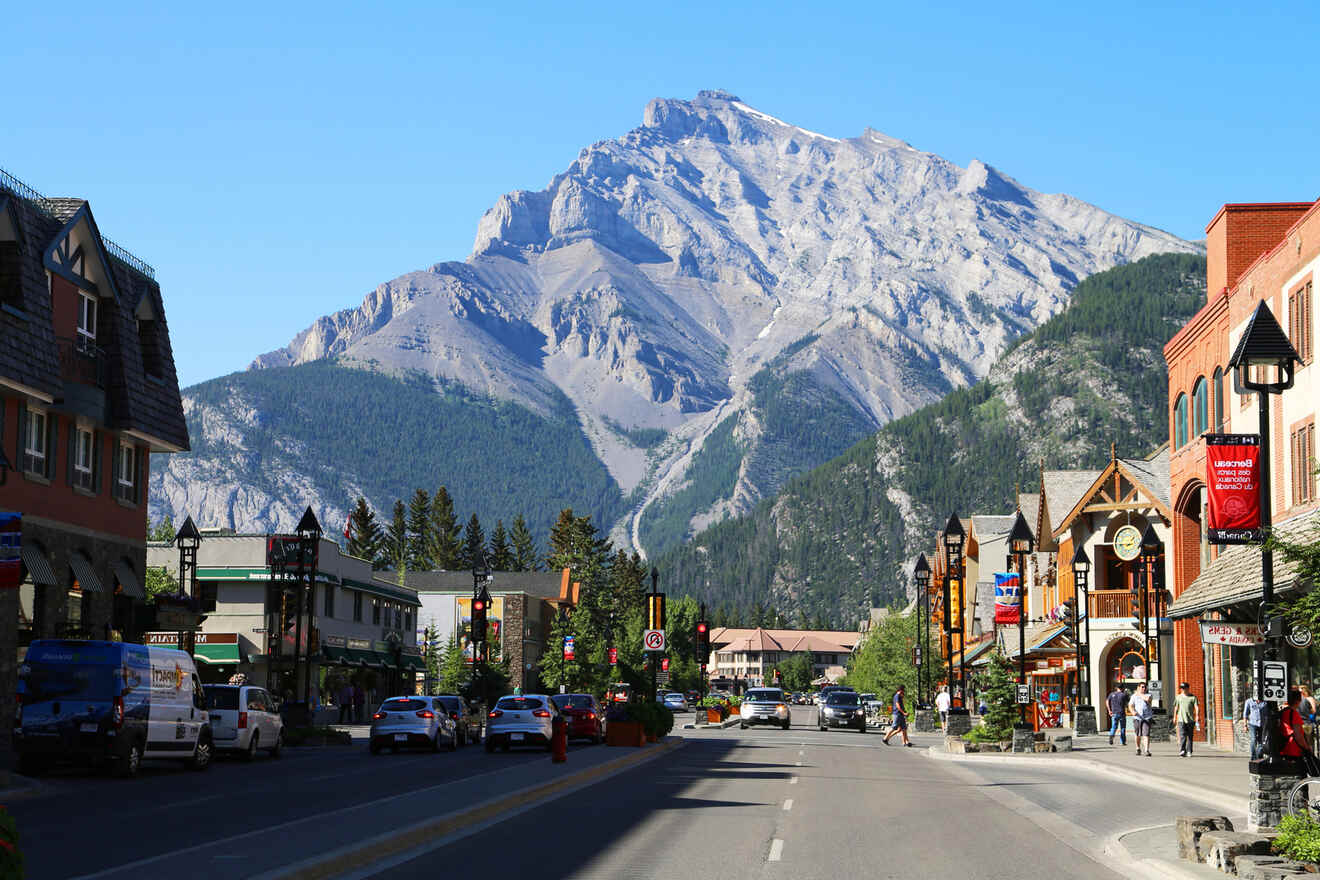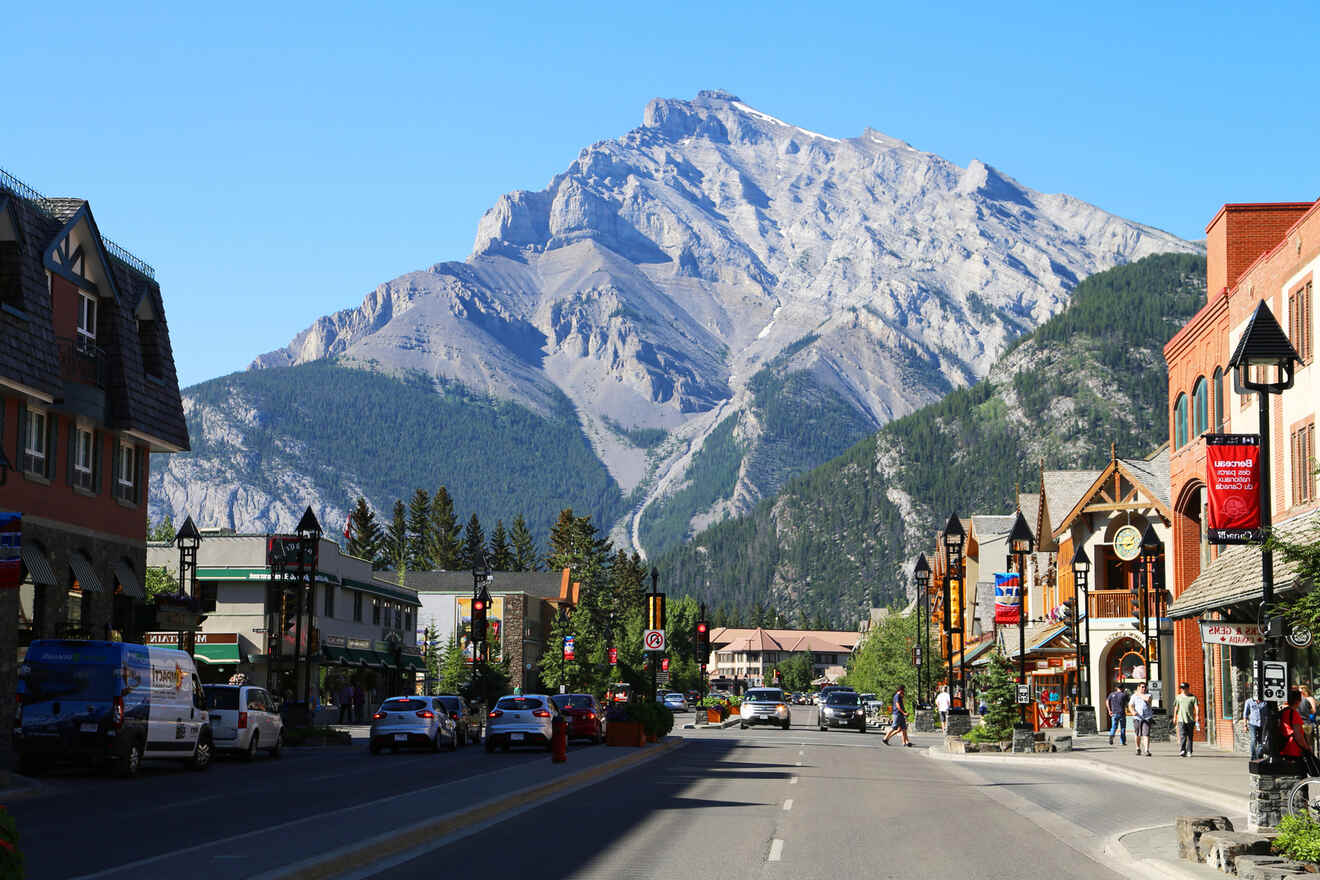 Planning a Banff trip? You're so lucky! If you're searching for the best restaurants in this resort town you've come to the right place. There are so many great options and you'll be happy to know that the Banff culinary scene has something for everyone!
In this post, you'll find a list of the best restaurants in Banff! To make your life much easier, I've divided them into categories so you can decide quickly where to go for lunch, dinner, or any other occasion whether you're craving a specific cuisine, delicious coffee in the morning, or maybe a fine dining restaurant!  
I've also added a link with the location on google maps of each restaurant, so you'll know in which part of the town you can find the place and can easily take a peek at their menu. 
Warning! I hope you have some sort of snack with you, if not, run quickly to the kitchen and get one because you'll be so hungry while reading this post!
So let's start this culinary show already! 
Best restaurants on Banff Avenue
The Maple Leaf Grill – Is anyone in the mood for some seafood? This modern eatery located on Banff Ave serves delicious mussels that you shouldn't miss! But don't worry if you're coming in the morning because they also serve some dishes that will make your morning a whole lot better like french toast!  
Grizzly House – This is one of the best restaurants in Banff for meat-eaters as you can cook your own meat course! The Grizzly House is located on Banff Ave and it serves delicious fondue and exotic meats like alligator and rattlesnakes and some more ordinary types like beef or bison! 
High Rollers – Looking to spend a fun night on the town? Well, then you'll love this Banff restaurant! Besides the incredible pizza they serve craft cocktails, plus this eatery also has a bowling alley where you can play! Now that sounds like something perfect to do when the weather isn't really on your side. 
The Eddie Burger + Bar – We all know that the best food when you're terribly hungry is (drum roll please): burgers! Oh, what I wouldn't give for a juicy, delicious burger and some fries! If you're in Banff, go to Eddie Burger + Bar, order a beer and one of their burger and fries menus, then get ready to be blown away by the tastes! 
Chuck's Steakhouse – A classy and chic place where you can dine in Banff! This restaurant offers great views and of course, mouth-watering food that's locally sourced. Start with the steak entrees and for sure order some dessert! Their creme brulee is so yummy. 
Best vegetarian places 
The Bison Restaurant – Tired after exploring the beautiful Banff National Park? Well, then you need some delicious food that will nourish your body and maybe some tasty cocktails! Although they feature meat in their name and menu, The Bison restaurant serves farm-to-table food (love it) and their seasonal menu is super varied offering great vegetarian and vegan options too! 
Nourish Bistro – I guess we all love healthy food, no matter the time of the day! They definitely choose the name well because all the dishes here are super nourishing as well as the drinks (try their yummy beet juice). Vegetarian and vegan people will love this place as they have meat and gluten-free options! 
Rocky Mountain Bagel Company – Perfect for a quick breakfast, this place serves fresh bagels topped with your choice of delicious veggies. Yum! All the ingredients are fresh, which you'll probably tell by the taste. This will definitely make your day a whole lot better! 
Block Kitchen + Bar – This cool place in Banff offers a diverse menu that has vegetarian and vegan options.  The lettuce wraps with smoked chili tofu and the veggie naanburger are so delicious, but there are so many more incredible dishes waiting for your to try them out! 
Best fine dining restaurants
Eden – Set in the Rimrock Hotel, this fine dining restaurant (the only one in Western Canada that won the AAA/CAA Five Diamond Award) will drive your taste buds crazy! It's not only the incredible food that brings people here. Their services and scenic views are super impressive so I hope you like French cuisine! I would give their tasting menu a go and definitely check out their extensive wine list! 
Saltlik Banff – This upscale Banff restaurant is all about the meat although some popular picks include the lobster mashed potatoes (yum)! With a lodge-like style, a fancy dining room, and great food, this eatery is the perfect spot for a late lunch date. And of course, you can't have your steak without a glass of wine or a cocktail so thankfully they have that covered too. 
Eden – Set in the beautiful Rimrock Hotel (a great accommodation in Banff), this high-end Banff restaurant serves unique dishes that will leave you coming back for more! Eden is perfect for a special event or for anyone who wants to treat themselves to an expensive dinner! Order a 3-course meal, accompanied by wine, and enjoy the views over the Bow Valley and Rundle Mountain!
Sky Bistro Banff – Looking for the perfect place to have dinner with a view of the majestic Canadian Rockies? Check out this place that is set atop Sulphur Mountain, and that has floor-to-ceiling windows! Here, you can either enjoy an a-la-carte meal or book the Sky Experience Package, including entry to the Banff Gondola and dinner or lunch at the restaurant located on Mountain Ave.
Best Banff restaurants for brunch or lunch
Storm Mountain Lodge – This restaurant lodge is set outside of Banff town (a 30 min drive) but it's so worth the journey! Perfect for a winter getaway, this place serves comfort food that goes perfectly with the cold days! I can already smell the freshly baked sourdough bread and the fondue. Get ready for a few hours of cozying up in a blanket in front of the fireplace and watching the snow. 
AB Farm & Fire – Ready to try all the amazing brunch spots in Banff? This is one of the best restaurants in Banff for brunches and it serves farm-to-table food with a focus on Canadian cuisine. Try the fried Brussel sprouts or rotisserie chicken, better yet, order more dishes with your friends and have a taste of everything! 
Juniper Bistro – Going for brunch at this Banff restaurant on a sunny day will be the highlight of your day! Their outdoor seating area offers the most amazing backdrop of the mountains! Eggs with potatoes, well-cooked burgers, and many other dishes will be waiting for you at Juniper Bistro! 
Tooloulous – Not sure what to eat for brunch or lunch? Then head to Tooloulous, a fabulous restaurant in Banff Centre that serves different kinds of dishes, from sweet to savory ones. Start your day with a lobster omelet or some pancakes if you're craving something sweet. 
Afternoon Tea at Fairmont Banff Springs – If you're looking for something a bit different for your lunch date then I recommend heading to Fairmont Banff Springs Hotel Afternoon Tea restaurant! The food is so delicious here and super varied! This Banff restaurant is an important landmark, and it was originally built by the Canadian Pacific Railway! 
Other cuisine restaurants (Italian, Asian, Indian, Mexican)
Magpie & Stump – Fancy some Mexican food? Me too! This local joint has a cozy atmosphere and serves the best comfort food! There's nothing like some tacos and a beer to make you feel better when you're tired. The restaurant has rustic decor, so you'll definitely feel the Mexican influences as soon as you enter the doors! 
Masala Authentic Indian Cuisine – If you've got a sudden craving for Indian food, don't worry. I've got you covered! This Indian restaurant serves big portions (so go there when you're super hungry) and the most delicious butter chicken plus other traditional dishes. 
Saffron Bistro – Spicy food on a cold day is the perfect combination! And what's the point of eating spicy dishes if they're not Indian! This Banff restaurant serves traditional Indian food that's warm and comforting! You'll love coming here after getting off the ski hill as their food will warm you up instantly! 
Hello Sunshine – Welcome to one of the best Asian restaurants in Banff! Enjoy your sushi, ramen, or bao buns accompanied by some sake or anything else from their drink menu at one of the fire tables! It will be as if you're enjoying your dinner in front of the fireplace! How cool is that?
The Waldhaus Restaurant – Here you'll find the best Bavarian food in the Canadian Rockies! This Banff restaurant has such a cool design. The interiors are super cozy, perfect for warming up during a cold winter day! Try the schnitzel and German beer at Waldhaus Restaurant and if you're lucky to come during the summertime, sit outside and enjoy the mountain views! 
Balkan Restaurant – Who says you just have to stick to Canadian eateries? As you've seen, there are plenty of Indian restaurants, and here's one that serves delicious Greek food! Order the ultimate Greek feast for 2 and indulge in all the gyros and moussaka! Sometimes they even have Greek dance nights so prepare for a fun show! 
La Terrazza – You don't have to go all the way to Italy to eat some delicious pasta or pizza! This amazing restaurant in Banff serves delicious Italian dishes in a place that overlooks the mountainous landscape of Banff! Order a bottle of wine, and some dessert at the end to complete your mini-Italian food trip! 
Ramen Arashi Banff – If you find yourself with business in the Sundance Mall, then I highly recommend dropping everything and heading for lunch at Ramen Arashi! This is one of the best restaurants in Banff that serves Japanese food, and everyone comes here to eat their delicious ramen! Try their signature dish, the Arashi Tantan Men! 
Vermillion Room – Craving some French food? Then head over to the Vermillion Room, a fabulous restaurant with a menu that will definitely impress you! I would definitely begin with the starters and make my way from there to the desert. However, if you're coming early you can enjoy their yummy breakfasts! 
Best cafes in Banff 
Wild Flour Bakery – Stop by this cozy cafe on your way to visit Banff National Park. You won't regret it! I love starting my morning while I'm on holiday with a warm cup of coffee that will energize me and get me ready for the day! If you feel the same, make your way to Wild Flour. You'll smell the beans and fresh baked goods from outside! 
Whitebark Cafe – Best way to start your day? With a cup of coffee at this spot on Banff Avenue which serves organic coffee from Moja Coffee in North Vancouver. Lattes, flat whites, cappuccinos, you name it! This cafe has it all, plus some delicious baked goods, because let's face it, a croissant or a muffin does wonder in the morning! 
Evelyn's Coffee World – Set in Downtown Banff, this cafe serves not only great coffee but also the most incredible hot chocolate! I mean, what can be better than a hot chocolate on a cold day? You can enjoy it here (but the seats are limited) or have it to go! Either way, it will definitely make your day a whole lot better! 
Trailhead Café – On your way to Lake Louise? Then stop by this cafe and grab your daily shot of energy! Whether it's you're an espresso kind of person, or you prefer something a bit more soft like a cappuccino, you'll find everything you want here! Plus some delicious pastries that will go great with your coffee. 
Great bars and pubs in Banff 
Banff Ave Brewing Co. – You can't leave the town without first trying the local beer at Banff Ave Brewing Co! If you can get a seat outside, consider yourself lucky. In the summer, everyone rushes to chill there! Grab some local craft beer, nachos, or maybe some halloumi fries and bison burgers, and enjoy your day! 
The Bear Street Tavern – Looking for a great place in Banff where you can eat and drink some beer? The Bear Street Tavern is the place to go! Hawaiian pizza, garlic fingers, and some craft beer, now that sounds like a great meal! Especially after a day of exploring the beautiful Banff area and national park! 
Park Distillery – With a great location on Banff Avenue, Park Distillery has a super cool rustic decor, a campfire-inspired menu, and serves the most ingenious drinks you'll ever have! How does a Gin and Vodka drink distilled with Rocky Mountain water sound? Pretty good, right? Add on top of that their rotisserie chicken or maybe something vegan like a tofu bowl! And you've got the perfect dinner. 
Elk & Oarsman – This lodge-style sports bar is the perfect place to chill, drink and eat after a day of visiting all the attractions in Banff! They serve yummy food! Burgers, steak sandwiches, and fries! And you know what goes perfectly with burgers, right? Beer, of course! Order some of that and spend a fun night here! 
| | |
| --- | --- |
| 💰 Restaurant prices: | High |
| 🍽️ Dinner for 2 with wine: | $40 |
| 💵 Tipping: | 15% |
| 🥘 Traditional food:  | Bison |
| 🍳 Best brunch: | The Bison Restaurant |
| 🍾 Fine dining:  | Eden |
| 🌱 Vegan/Vegetarian food: | Nourish Bistro |
| 🍫 Must-try: | Beavertails |
Frequently asked questions about restaurants in Banff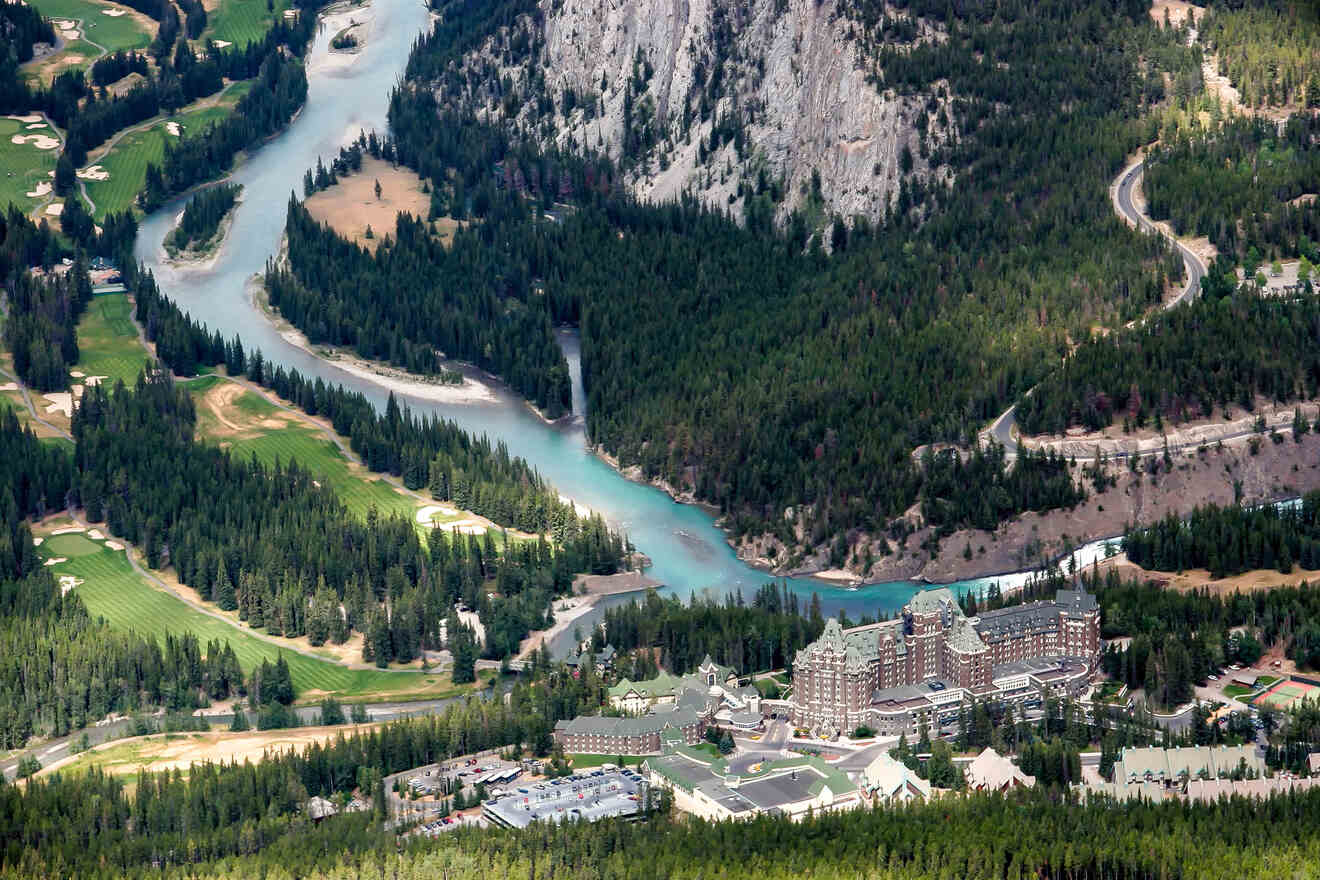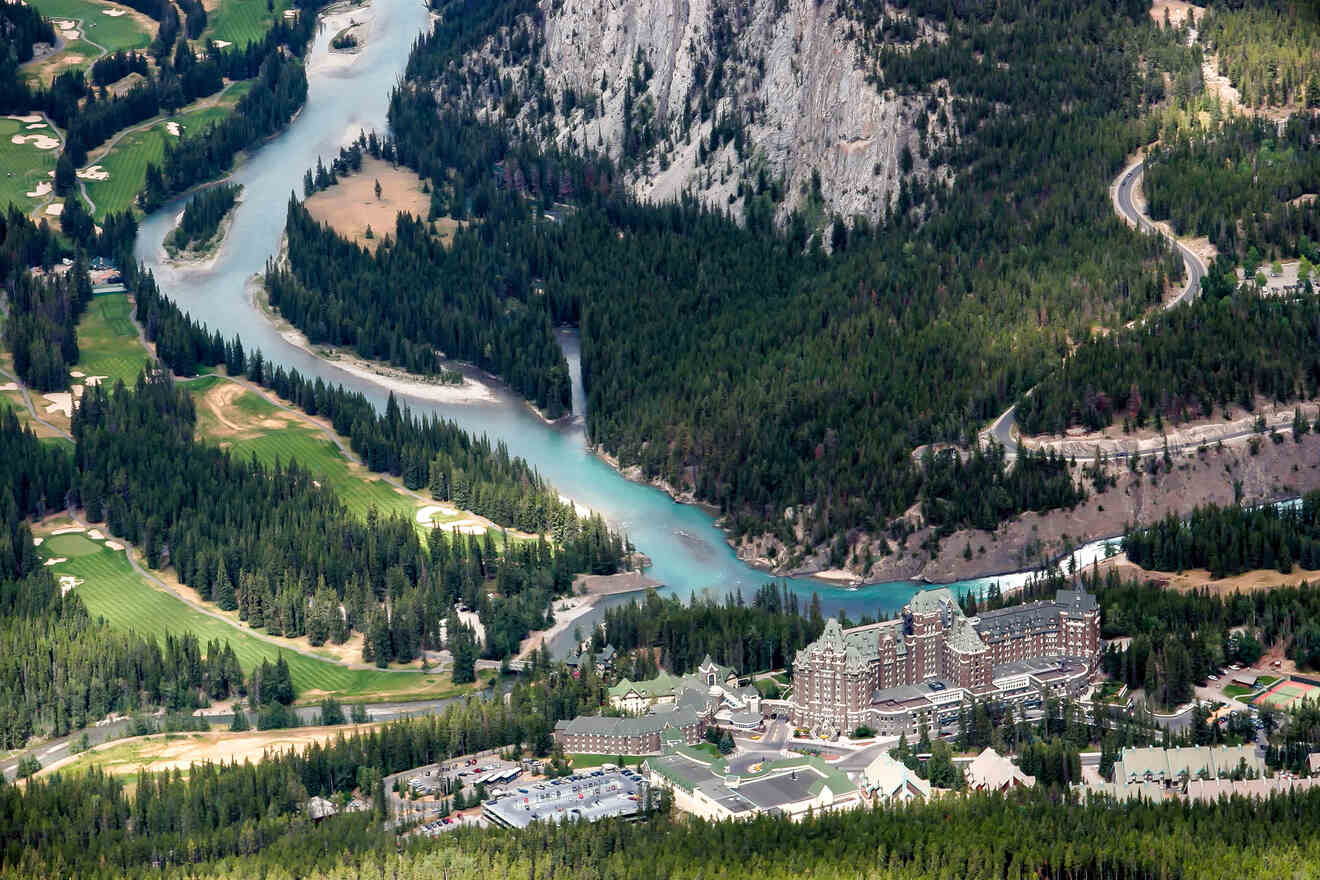 😋 Does Banff have good food?
Yes, Banff restaurants serve delicious food! Being a popular tourist destination it has everything from traditional Canadian food to different cuisines like Italian, Indian, and many others.
🏞️ What restaurants are in Banff National Park?
Some of the best restaurants in Banff National Park are Sky Bistro, Juniper Bistro, and Eden at the Rimrock Hotel! All of these popular restaurants serve great food and some even offer unique views!
🥘 Can you eat at Lake Louise?
Yes, at the Fairmont Chateau Lake Louise located right on the water's edge, you can dine at the Fairview Bar & Restaurant and Lake Louise Village Grill. 
🤔 What is there to do in Banff on the weekend?
There are plenty of things to do in Banff over the weekend like shopping on Banff Avenue, taking the Banff Gondola up to Sulphur Mountain, visiting Lake Minnewanka and of course eating at the best Banff restaurants! 
Conclusion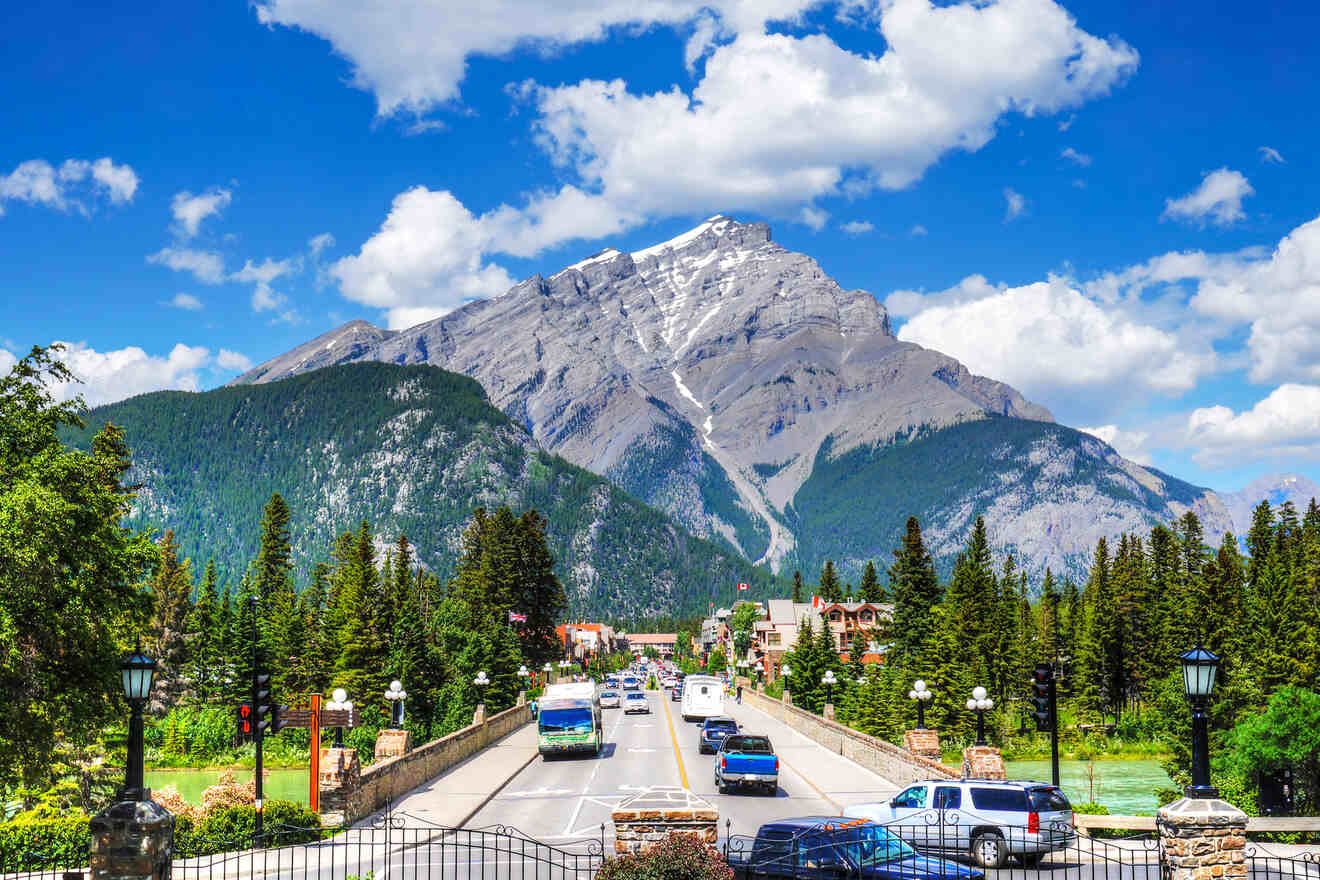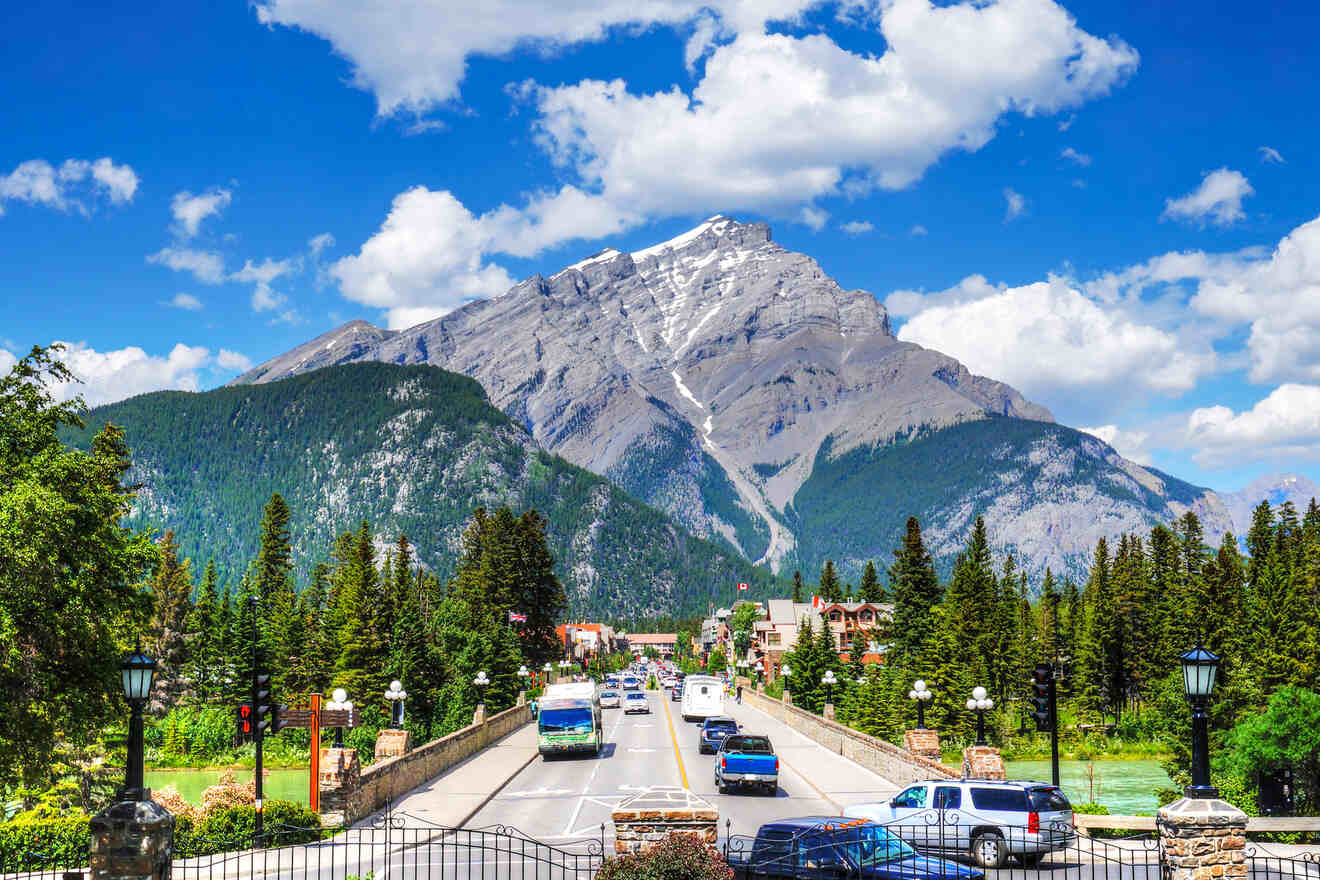 Wow, I'm so hungry right now, I just hope I'm not the only one. I'm sure that this list of the best restaurants in Baff had you running back and forth to the kitchen!
Now that we've gone through all the top restaurants and different categories, I hope you know which place to choose while you're here. 
Don't shy away from offering any other suggestions for Banff restaurants in the comments, both I and everyone in our community will be happy to hear more opinions! And if you have any other questions, drop them below and I will try to help you as best I can.
Enjoy your trip to this fabulous resort town and the beautiful Canadian Rockies!
Safe Travels,
Victoria