Berlin is undoubtedly one of the coolest and most exciting cities in Europe.
Berlin is a destination rarely skipped by those traveling around Europe and is a popular weekend getaway for Europeans. 
It is a relatively large city, and there is a diverse range of fun things to do and see in Berlin.
If you only have 2 days in Berlin, you probably won't get to explore it from corner to corner.
Still, you can certainly fit in the highlights of Germany's eclectic capital city. 
To help you have a fun and memorable weekend in Berlin, we've put together the ultimate Berlin itinerary.
Here you will find a mix of tourist activities and historical landmarks, plus alternative spots and local neighborhoods that will make your trip extra unique and authentic.
If you wish to get around the city easily and get access to public transportation, you should grab a Berlin discount card. It also includes discounts for sights and attractions.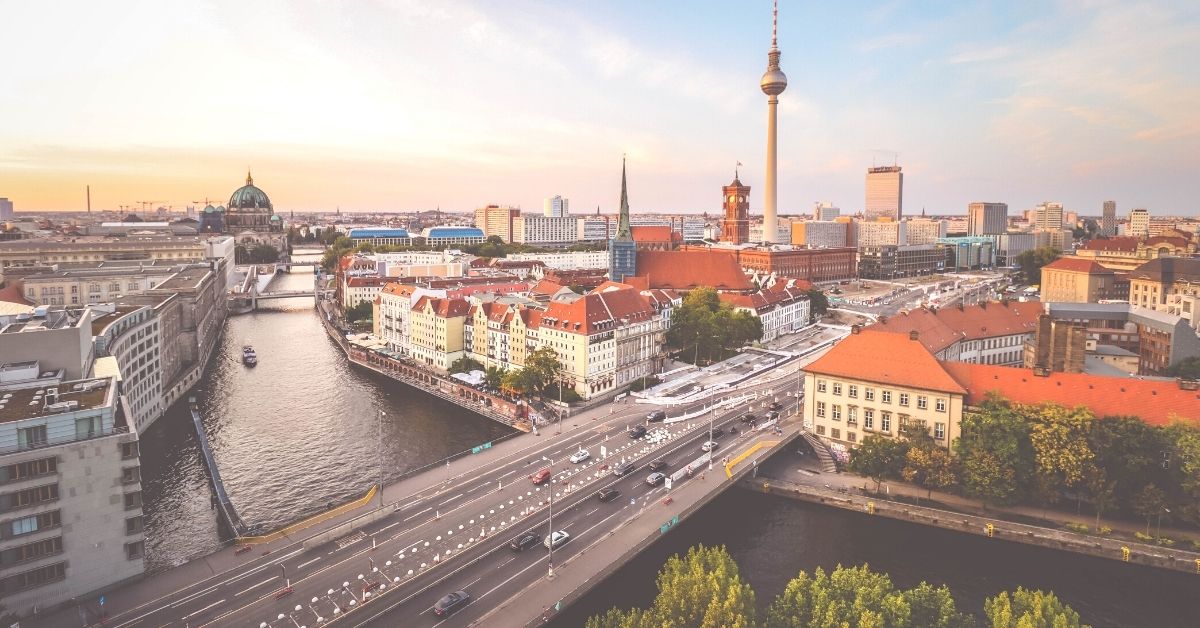 Day 1
For your first day in Berlin, learn about history at the Holocaust Memorial and other museums, check out some iconic landmarks, visit a beautiful park, and then enjoy some Berlin nightlife in the evening.
Morning – Tiergarten District
Brandenburg Gate is the first stop on your Berlin itinerary.
This restored 18th-century gate serves as one of the city's most important landmarks. It is also a lovely place to gather, people watch, or soak up the city's atmosphere.
Next to the gate is The Holocaust Memorial, a must-visit for anyone spending two days in Berlin.
The site consists of 2,711 concrete blocks arranged in a maze-like way.
Wandering between these columns certainly feels sobering and gets you thinking about what these victims went through.
The memorial also has an information center where you can learn more about these individuals.
On the other side of the Brandenburg Gate, you'll find the Reichstag, a parliament building with an iconic glass dome roof.
Entrance to the building, including the dome and roof terrace, are free. However, you need to register at least 2 hours in advance.
It's certainly worth the preparation, though, as there are some incredible panoramic views from the top. 
Spend the rest of the morning wandering around Tiergarten, the vast city park behind Brandenburg Gate.
Tiergarten is comparable to New York's Central Park because of its immense size and significance. I recommended hiring a bike to explore the grounds.
The park has many highlights, such as the Victory Column. You can climb the 285 steps of this tower for just a few euros and enjoy sweeping views over the greenery and out to the city's outskirts.
There's a lake that runs through the park, fishing ponds, and a beautiful rose garden. 
Enjoy lunch at Café am Neuen See on the edge of the lake.
This cafe and beer garden serves a wide range of German and international dishes and various German beers that you can enjoy in a tranquil environment. 
Afternoon – Berlin Cathedral & Museum Island
In the afternoon, head east to Berlin Cathedral. This historic church dates back to the 1800s, and both the interior and exterior are spectacular.
Inside the cathedral, you will see an impressive 7,000-pipe organ and royal tombs. For €7, you can also go up to the dome for incredible city views. 
Spend the rest of the afternoon exploring some of the museums next to the cathedral. The most famous museum here is the Pergamon. You can grab a ticket here.
This museum houses some interesting artifacts, such as the Pergamon Altar and the Ishtar Gate of Babylon.
Neues Museum is also worth a look as it features some beautiful Egyptian artwork and prehistoric archaeology. Entrance to these museums costs €12 each. Grab your skip-the-line ticket now.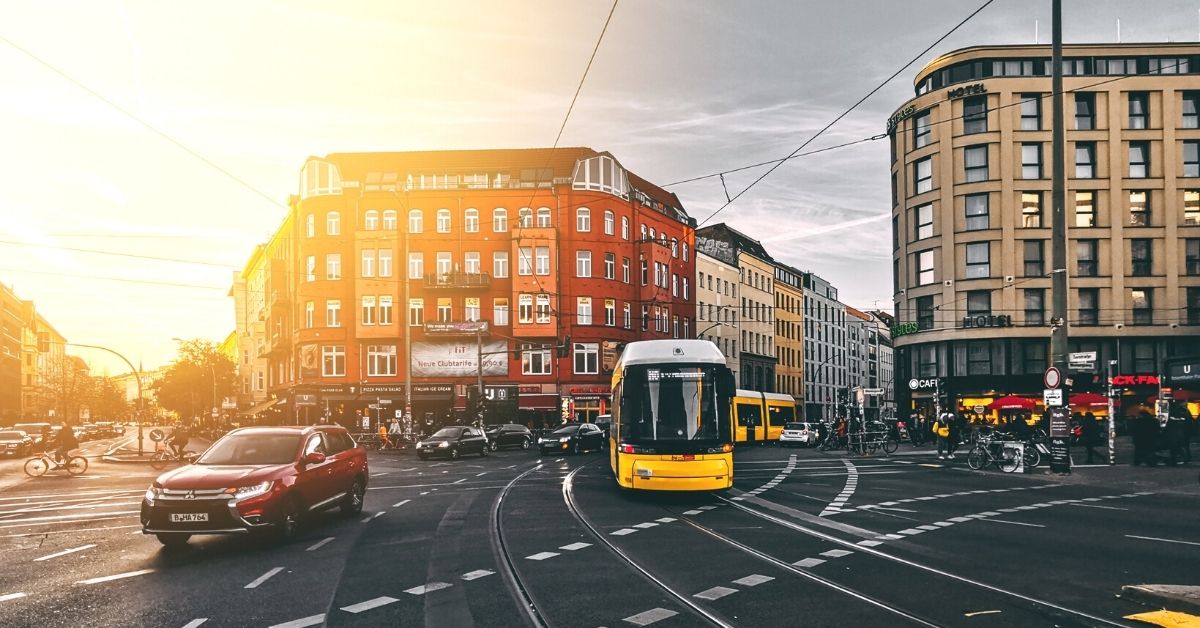 Evening – Alexanderplatz & Hackescher Markt
The first evening of your 2 days in Berlin is an excellent time to check out these two districts, Alexanderplatz and Hackescher Markt, which are just north of the Spree River.
Most people go to Alexanderplatz to see the Fernsehturm tower (Berlin TV Tower) close up, as it's one of Europe's highest landmarks.
---
Want to get FREE accommodation in exchange for work? If you're traveling on a budget or want to save and extend your trip, this could be exactly what you're looking for. Worldpackers is a platform that connects travelers like you with hosts. It's just like volunteer work –exchange your skills for free accommodation. SAVE $10 and get 3 extra months added to your plan using my discount code. Learn more about how it works here.
---
The 368m-tall building has a viewing deck at 203m and a revolving restaurant just above that. You can buy fast track tickets to the observation deck for €22.50.
Hackescher Markt is full of restaurants and bars and has a lively atmosphere in the evenings. Mokka Mitte Bar is a popular dining and drinking spot located under railway arches.
The bar has a vast terrace on the green for alfresco dining and a great selection of food and drinks.
Then, if you enjoy Jazz music, head to B flat Acoustic Music & Jazz Club for the best Jazz in Berlin.
Day 2
Enjoy your second day in Berlin by exploring less touristy areas, seeing the East Side Gallery, and spending the night in the trendy Kreuzberg area.
Morning – Neukölln District & Viktoriapark
Spend day 2 of your two days in Berlin exploring the alternative side of the city and the less touristy districts.
---
Want to connect with fellow long-term travelers? Join our exclusive Facebook group and take part in the conversation.
---
PSSST. Your travel medical insurance can now cover COVID-19! If you grab SafetyWing's Nomad Insurance, it'll be covered just like other illnesses. I've been using it since 2019 and I can assure you it's the perfect solution for nomads like you and me.
Neukolln is a little far from the city center, but it's an up-and-coming hipster neighborhood that is certainly worth a visit.
Neukolln has middle eastern influences, so you'll find delicious hummus and pastries here, along with vintage shops and quirky cafes. 
Weserstraße is the most happening area in Neukolln. Therefore, start your morning with a coffee in one of the cafes, such as the riverside bakery Zimt & Mehl.
Then, wander around the streets, checking out the impressive street art, and pop into a few of the boutique stores. 
Afterward, head to the edge of Kreuzberg district, where you will find the beautiful Viktoriapark.
You can climb the hill at this park for stunning views of the cityscape. There's also a national monument for the liberation wars, a waterfall, and a beer garden. 
Afternoon – Kreuzberg Sights & East Side Gallery
From Viktoriapark, wander around the quirky streets of this Turkish neighborhood heading in the direction of Markethalle Neun.
Stop for lunch at this hipster indoor market. You'll find many street food vendors along with organic produce and artisanal products. 
The market hall is close to the next stop on your Berlin itinerary, East Side Gallery.
This is the longest section of the original Berlin Wall, which has now been transformed into an outdoor art gallery showcasing 1.3km of graffiti artwork by 118 artists.
Therefore, East Side Gallery makes for an ideal post-lunch walk!
Nearby you will also see the iconic Oberbaumbrücke Bridge featured in many German movies and TV shows.
You'll then come to Treptower Park, a partly-forested park by the river, featuring a Soviet War Memorial, fountain, and various flower gardens. Stop and relax here for the rest of the afternoon.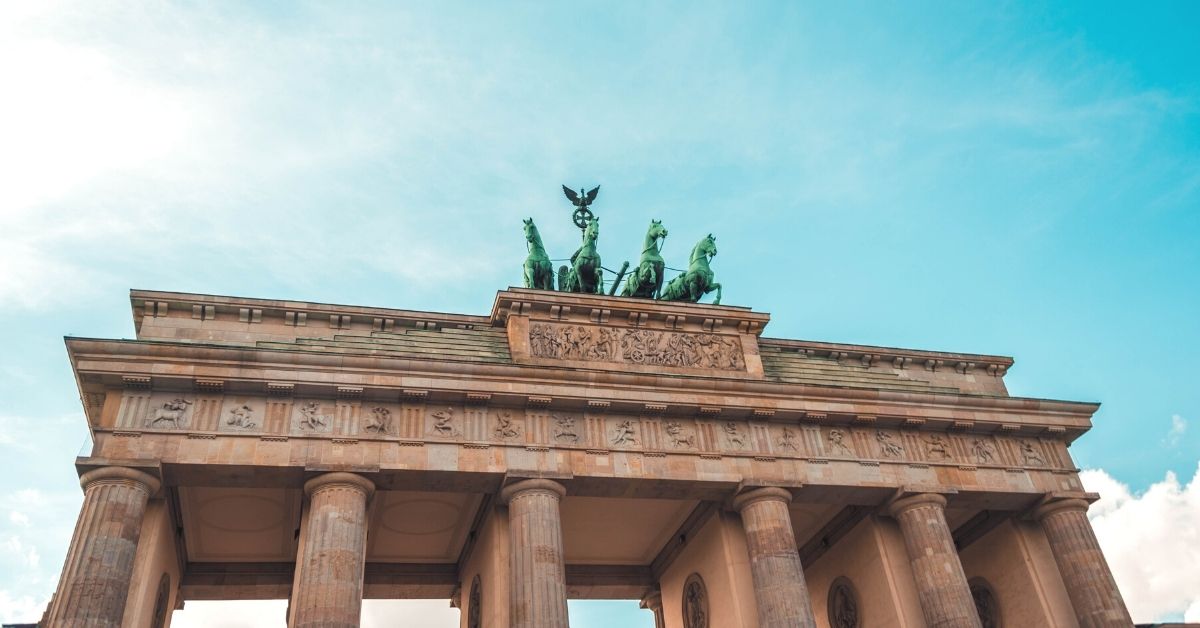 Evening – Sunset At Admiralbrücke & Dinner & Drinks In Kreuzberg
Admiralbrücke is a small bridge in central Kreuzburg that is a popular spot for watching the sunset.
On weekends, groups of friends will gather here, and there are often buskers too, creating a fun and carefree vibe.
There's also an abundance of restaurants and bars around, so it makes sense to spend your last evening enjoying the hipster nightlife in Kreuzberg.
First, check out Ankerklause, a popular venue by the canal that serves delicious and authentic German food and drinks.
Then 'Café Luzia' and 'ZU SPÄTI?!' are two good joints to spend the rest of the evening.
Where To Stay In Berlin
Berlin is not short on hotels, and whatever your budget, you'll find a cozy place to lay your head.
However, as you only have 2 days in Berlin, I recommend choosing accommodation in the city center. Here are a few of my favorite hotels in Berlin.
Best Budget Accommodation
If you're looking for a unique and low-cost weekend in Berlin, check out Space Night Capsule Hostel. As the name suggests, rooms in this hostel are space-style capsules.
You can get a single bed pod for € 30 a night or upgrade to a double bed for a little extra space for € 50 a night.
While sleeping in a capsule may not be for you if you get claustrophobic, Space Night offers an authentic experience for space and sci-fi fans.
The whole interior of this hostel feels like being in a science fiction movie.
Even so, the shared bathrooms are clean and modern, and there's a lounge area too.
Best Mid-Range Accommodation
ADELANTE Boutique Hotel is a stylish, modern, and affordable accommodation option, offering double rooms with private bathrooms for around € 100 a night.
Moreover, the location of this 4-star hotel is ideal, a leisurely 5-minute stroll to the Friedrichstraße shopping mile. 
All rooms feature air conditioning, floor heating, and free WiFi, and the bathrooms have a fabulous rain shower.
There are also some great extras in the rooms, such as a Bluetooth speaker and a tablet. Hotel facilities include a cafe/bar and a 24-hour gym. 
Best Luxury Accommodation 
If you're planning to splash out during your 2 days in Berlin, the elegant 5-star Hotel Adlon Kempinski is an ideal choice.
The hotel has some excellent amenities, the highlight being the neoclassical indoor pool.
In addition, there's a spa, gym, and a double Michelin-star restaurant.
Deluxe rooms start at around € 300 and boast antique furnishings and marble bathrooms.
And, of course, all rooms are equipped with all your modern necessities, including a coffee machine and media system.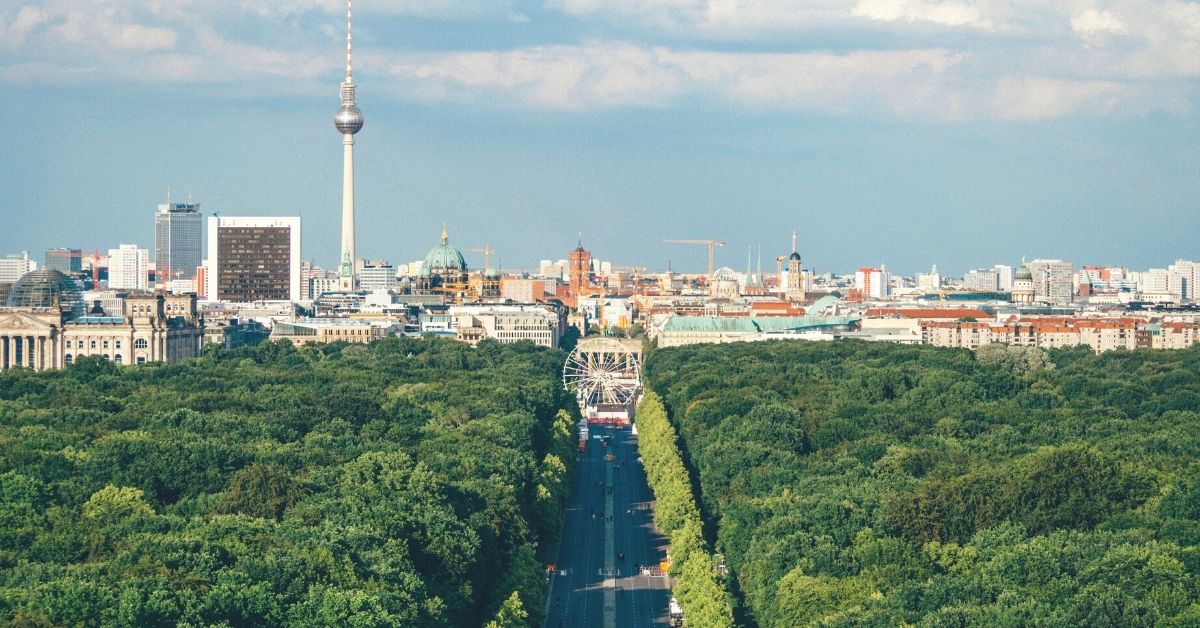 Final Thoughts
Whether you're thinking of booking Berlin for your next weekend break, or you're planning a long-term trip in Germany and beyond, you won't regret spending 2 days in Berlin.
The vibrant city will keep you busy day and night and have you longing to return.